The mystery of a missing child in Portugal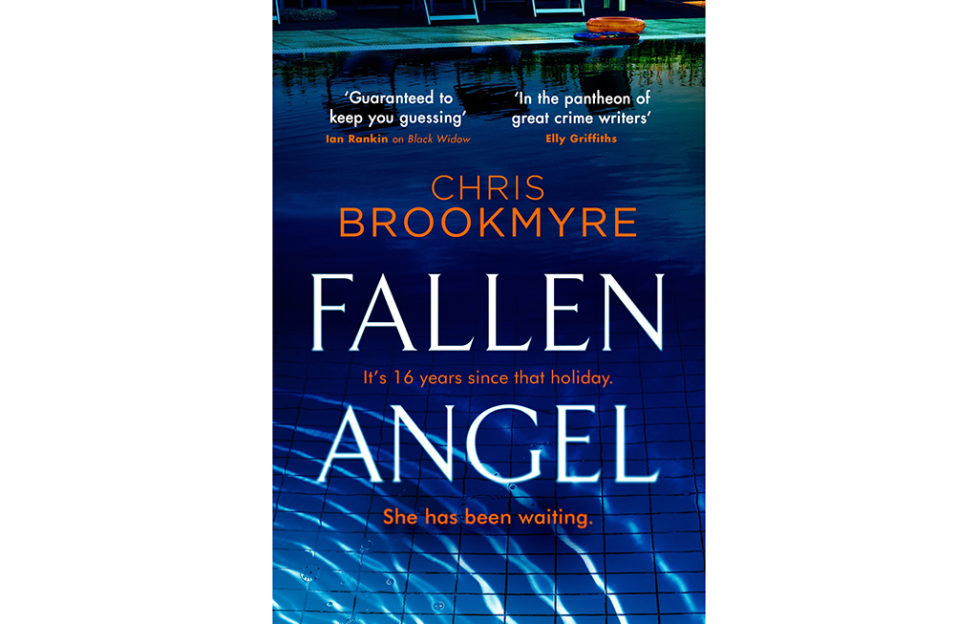 Focused on the mystery of a missing child who was presumed dead after a family holiday in Portugal, Fallen Angel is set in two dimensions, thereby taking the reader on a journey which flashes back and forth from present day to 2002.
This is cleverly done by Brookmyre, revealing the answer readers are dying for little by little. In present day the dysfunctional Scottish Temple family returns to their villa in the Algarve for the first time since 'that' day, the visit triggered by the loss of husband, father and famous conspiracy theory debunker, Max Temple.
In attendance is mother, Celia, a self-loathing former actress who is struggling to let go of her heyday, followed by her three debilitated children and their partners.
From the outside the celebrity family may seem unblemished, but underneath lies a harrowing darkness and some deeply buried truths.
Although we hear everyone's story, we follow Amanda who stays in the neighbouring villa which happens to share a pool with the Temples.
Amanda, a budding journalist, becomes interested in the family next door and what really happened to 18-month old Niamh, Max and Celia's grand-daughter, who went missing 16 years ago.
Brookmyre skilfully unravels the story through a constant stream of shocking twists and turns making for a spectacular read – guaranteed to keep you guessing. He does this by telling each of the toxic characters' stories from their own point of view, slowly revealing the actions that led to a tragedy taking place.
He manages to keep the wool pulled over the readers' eyes until the very last moment, before revealing the Temple family secret that's haunted them for so long.
In hindsight, you'll feel that it's preposterous that the clues that go unnoticed all make sense when turning the final page.
Brookmyre is one of Scotland's best loved crime writers, and here he has created a captivating storyline pulling in references from real events such as the infamous Madeleine McCann case and the more recent, #MeToo campaign – highlighting important issues.
Fallen Angel, by Chris Brookmyre, published by Little, Brown, £18.99.