The doomed Scottish colony in Central America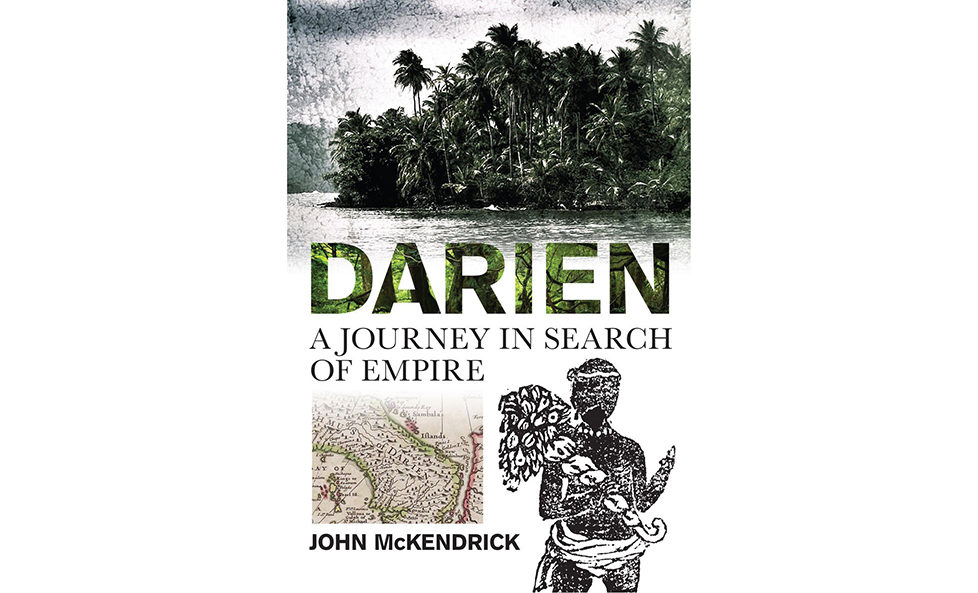 Darien, a jungle-clad province on the Panamanian isthmus, played a key role in the formation of Britain.
The Company of Scotland's attempt to establish a trading post and colony there in the late seventeenth century incurred massive debts that would become intrinsic to the negotiation of the Act of Union between England and Scotland in 1707.
Darien has become synonymous with disaster in general parlance: the attempt to establish a Scottish colony in the steaming jungles of Central America during the last years of the seventeenth century is one of the tragic moments of Scottish history. Often mentioned but rarely explored, the fates of its inhabitants became obscured by infamy and the rainforest.
Based on archival research in the UK and Panama, as well as extensive travelling in Panama, Jamaica, Cuba and South Crolina, John McKendick retraces the steps of those who went to forge a new life in the colony of Caledonia. In doing so he uncovers fascinating new information from the Bew World archives about the role of the English and Spanish in Scotland's imperial misadventure, and about the identities of the settlers themselves.
In a combination of compelling narrative history and gripping travelogue, the author tells a tale of lofty but impractical ambitions, individual acts of heroism undermined by petty jealousies, and remarkable endurance that culminated in catastrophe.
In his search for the colony, McKendrick experiences many of the same difficulties encountered by the seventeenth-century Scots: an inhospitable climate; a suspicious indigenous population with its own local conflicts; and dense jungle.
This machete-wielding history that sees its author leaping from dug-out canoes and hacking through tropical vegetation in the footsteps of the lost colonists.
A journey that soon becomes a personal pilgrimage, McKendrick finds remnants of the colony not just at the place still known as Punta Escoces, but in the places to which the colonists scattered; the islands of the Caribbean and the American South.
The enterprise had been enthusiastically supported across Scotland but was immediately beset with difficulties. Some stemmed from contemporary
geopolitics, others from naivety and ineptitude, and man were plain bad luck.
Ultimately McKendrick's journey testifies to the venture's tragic prescience: by the 21st century this vision of a flourishing economy at the centre of the world's trade routes has been realised.
Darien: A Journey in Search of Empire, by John McKendrick, published by Birlinn, £20.