Spanning the Gaps by Anne-Mary Paterson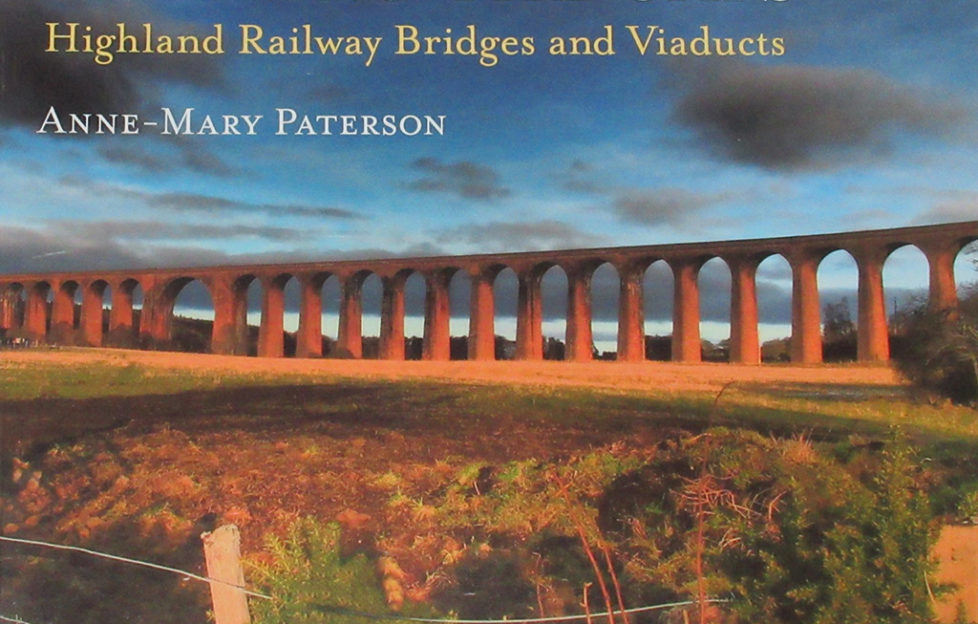 What's the story?
Anyone who drives through the Highlands can't fail to notice the many railway bridges as they pass by. This book by Anne-Mary Paterson celebrates these, with the many and varied structures in the area, and celebrates the fact that unlike the north-east of Scotland, the majority of these are nearly all still open and in use today. The bridges take you through the glens, by lochs and over rivers, and immediately create a fascinating pictorial backdrop.
Highlights
The author has certainly done her homework, as there are some amazing pictures to be seen, especially the older ones showing brudges under construction. Incredibly, there are pictures from 1864, showing how they looked immediately after, or during, the building process. That's not to say the words are to be skipped over – far from it – as the clear passion for her subject comes over strongly in the accompanying text. Of particular note are the comparative images, showing archival pictures and then showing how they look today, taken by Keith Fenwick, from as similar positions as possible.
Downfalls
The book is clearly aimed at people who love their trains, but in reality, the scope and scale of the content takes it outwith that bracket.
Audience
Those who enjoy their railways will obviously revel in this book, in both words and illustrative content, but if you've an interest in Scotland and how the Scottish landscape has changed over the years, then this is definitely a book you'll want to consider.
Read a sample chapter here
Verdict
Spanning The Gaps is a fascinating history of the Highland railways, and the areas that immediately surround the bridges. This reader was fascinated to see how things have changed over the years, and it's easily broken down into digestible sections covering different areas in the Highlands. I'd never heard of the Baddengorm Burn railway disaster from 1914, and to see the train carriages lying on the hillside is quite chilling. This is a meticulous piece of work, and highly recommended.
Spanning The Gaps – Highland Railway Bridges and Viaducts, by Anne-Mary Paterson, published by the Highland Railway Society, £16.