Scottish artist turns her hand to writing fairytales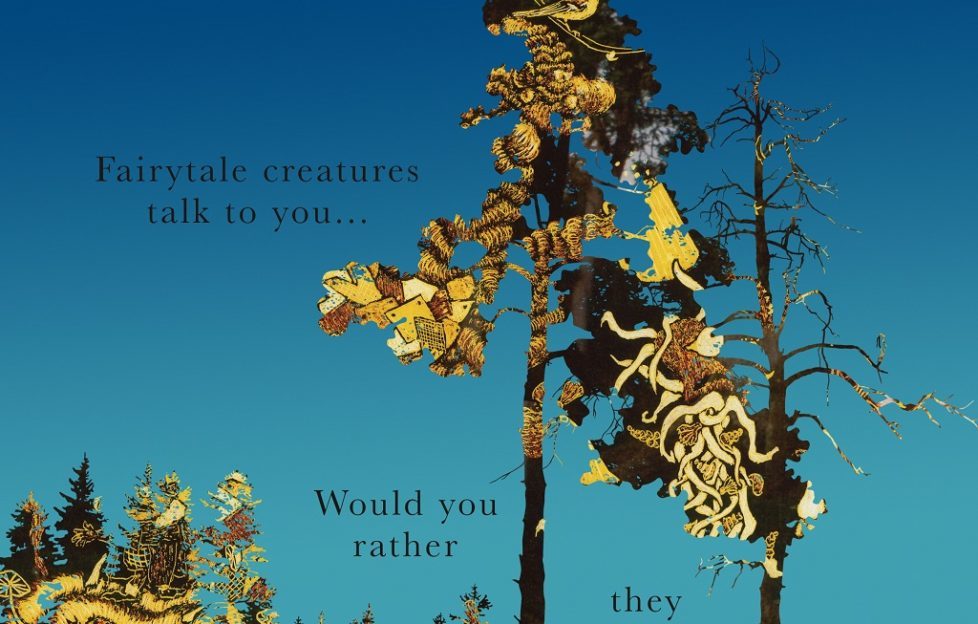 Give the people what they want, as the old saying goes – and that's just what Fife artist Jenny Gudgeon has done.
Five years ago, Jenni was surprised to hear all her visitors at Open Studios North Fife telling her to write a book.
She'd been entertaining people with the silly stories she made up about her fairytale creatures. No one believed her when she said she couldn't write.
Three days later Jenni woke up with the first line in her head. She realised, 'Oh no, I'm writing a book!'
It was a pretty scary morning, but with the help of author and mentor, Sarah Painter, Jenni slowly learnt the basics of creative writing.
Jenni is exhibiting again this year at Open Studios North Fife. She'll be proudly selling copies of her book alongside her illustrations.
Jenni is an award winning photographic artist with a lifelong fascination for mythology and folklore. She etches designs straight into the top layers of her photographs. Her enchanting illustrations are designed to lose yourself in, with many hidden animals to find.
She said: 'This book has been written solely because of the wonderful people who visit artists during Open Studios weekend. I would never have taken on this challenge without their belief in me.
'Learning to write has been a revelation. I love to create different worlds in words as well as in pictures. My art and my writing are now firmly intertwined.'
Folkland Fables pretends to be a non-fiction field guide to the entertaining creatures of Folkland Wood. It's written as if by a fairy-sighted human, passing on their knowledge to the next fairy seer.
Legendary reputations are turned on their head; some species are friendly, a few are scary, but none act like you'd expect. Kelpies have low self-esteem, giants act like toddlers, and will-o'-the-wisps blow raspberries at you.
Folkland is a fictional place inspired by real life Falkland Estate, in Fife, whose history, legends, and geography are woven into Folkland's tales.
More information can be found HERE.
Folkland Fables is published tomorrow, 27 March, and is available from Amazon for £9.99 (paperback) or £4.99 (ebook). Open Studios North Fife runs from May 5–7th at venues across North Fife. See www.openstudiosfife.co.uk for more details.