Rockpools and Daffodils by George Mackay Brown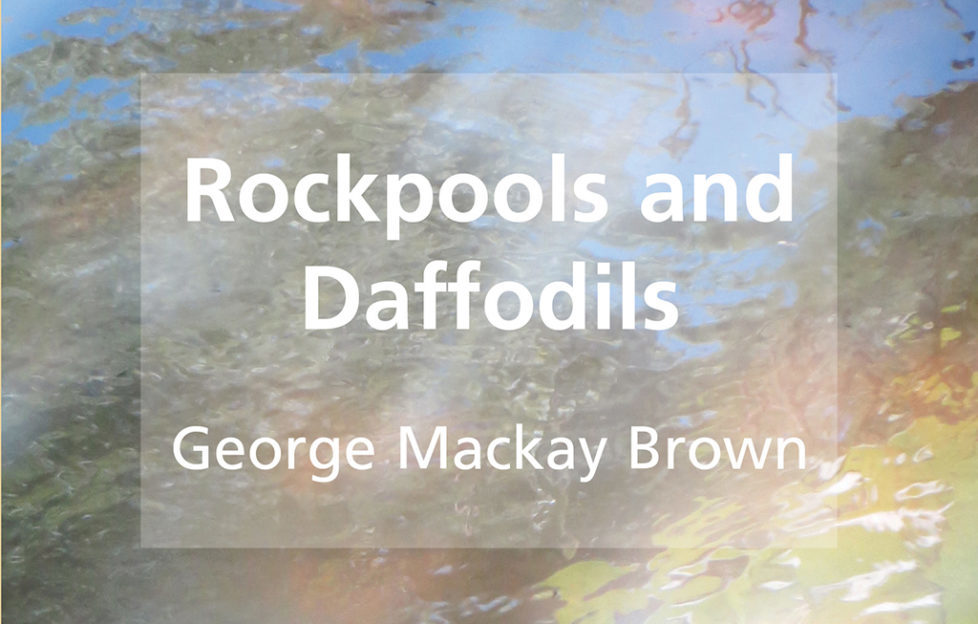 What's the story?
Rockpools and Daffodils is a collection of diary entries by the celebrated Scots poet George Mackay Brown, written weekly for The Orcadian newspaper. These writings detail daily life on Orkney and Mackay Brown's pondering of the goings on in the islands. Written in his distinctive style, unique to his native Orkney the collection provides a firsthand account of life in one of Scotland's most remote communities, brought to life by one of its finest writers.
Highlights
The collection of entries has a distinct charm and appeal to them, Mackay Brown uses his language like a brush, painting images of his experiences and life on the windswept islands. His ability to highlight some of the minutest details, such as pondering on the wonder of bottles and their uses, and somehow make it feel warm and familiar and not frighteningly dry as such topics could be if written about by someone else. Reading his essays is like reading a letter from a kindly older relative, a grandfather or great-uncle revelling in the ebb and flow of life, enjoying the little things and recounting tales of days long past.
Downfalls
Due to the fact the essays were written for The Orcadian, a publication native to Orkney, some of the references and places mentioned may be unfamiliar or hard to picture for readers not from or acquainted with the area. Also, although the content of the diary entries is quite interesting, it is a compilation of archived works so there is no new or original input here, just a collection of past works.
Audience
Those who have an interest in the work and life of George Mackay Brown will find plenty of interest here as it provides an inside glance at the day to day happenings of the great poet, written in his familiar style. It may also interest those who are interested in the social history of some of Scotland's more remote and unique communities and how life is for them.
Read a sample chapter here
Verdict
Though Rockpools and Daffodils is little more than a collection of newspaper columns, it is a definitive collection of some of the perhaps lesser known work of Mackay Brown which will no doubt delight fans of his writing. The charm and character of the man himself and his style of writing is here in abundance and may be just enough to win over a new generation of readers.
Rockpools and Daffodils by George Mackay Brown, Steve Savage Publishers, £13.95.