Lomond School pupil nets author's exclusive interview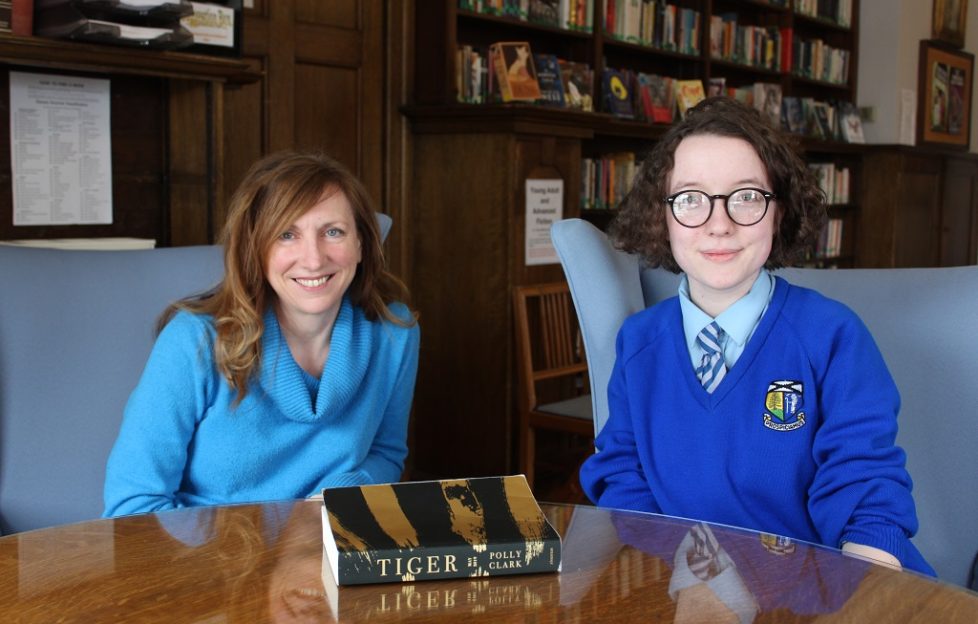 An exclusive insight into the writing of Polly Clark's much anticipated book Tiger has been revealed through the star author's first interview ahead of launch – by a pupil at Lomond School.
Eighteen-year-old Daisy Harris, a sixth year pupil, spoke to Polly for the revival of Lomond School's newspaper The Phoenix, asking about inspiration for her second novel, motherhood, advice for young writers, and how to get in the zone when writing a novel.
Clark's first book Larchfield won the Mslexia Novel Prize, with reviews from acclaimed authors Margaret Atwood, Louis de Bernières and Alexander McCall Smith describing the book as 'gripping', 'captivating' and 'magnificent', respectively.
A huge fan of Larchfield, Daisy was asked if she would like to interview Polly, whose daughter attends Lomond School, and was gifted an advance copy of Tiger.
Keeping writing in the family, Daisy's parents met at college studying journalism and co-wrote book A Man in a Hurry: The Extraordinary Life and Times of Edward Payson Weston, the World's Greatest Walker.
Daisy has a conditional place at the University of Manchester to study drama and hopes to go on to work in journalism and creative writing in the future.
When asked by Daisy to compare the writing process between Larchfield and Tiger, and about her time spent in Siberia for research, Polly said: 'The research trip made the idea for Tiger explode. Larchfield took four years; this book took one year, including the trip, writing and editing. It was super-intensive, really physically exhausting.'
Daisy went on to ask for advice for young writers with Polly answering: 'You have to keep going. It involves gargantuan amounts of rejection, but for my own experience, simply doing it anyway is the most important thing.'
Daisy finished the interview by asking who would play the lead role if Tiger was to be made into a movie, to which Polly answered: 'Weirdly, there's actually been a noise about a film option for it, so I may actually have that problem.'
Polly's second novel launches on 3 May with a special event taking place on Tuesday 30 April at Lomond School where she will read an extract from the book and sign copies.
Daisy said: 'I loved Polly's first book Larchfield so I jumped at the chance to interview her. Living in Helensburgh my whole life, it was really interesting to read a book set in the place you live.
'It was great to get my hands on an advanced copy of Tiger and sit down with Polly to hear more about the research behind the book.'