Inspirational women of Scotland at heart of book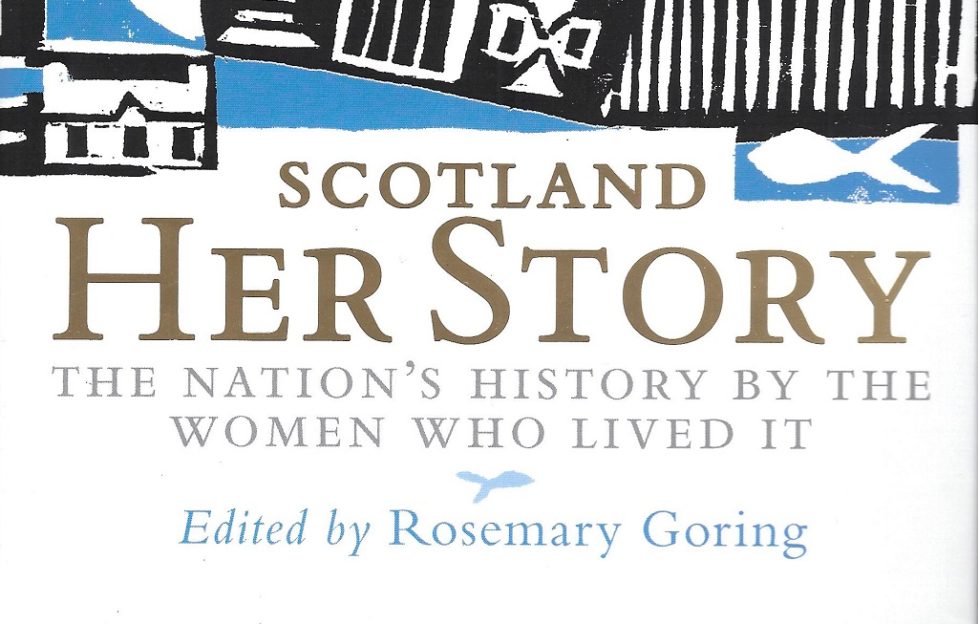 Renowned journalist Rosemary Goring delves deep into Scotland's rich history in Scotland – Her Story, with the acutely perspective of what life was like for some of the country's most inspirational women.
From the outset Goring states that the exclusion of women from history means that 'far too much history has been forever lost' which she believes is particularly true in Scotland's case.
Goring's collection of letters, newspaper articles and first-hand statements create a highly personal account of both the everyday lives and important historical events that Scottish women lived through.
The poignant and compelling final letter written by Mary, Queen of Scots is featured first, and rightfully so – the impact of her reign on Scottish history is a highly significant one which would change the idea of women's leadership for hundreds of years.
Although she features heavily in this anthology, the author also focuses on many other women whose stories had gone untold for years.
Elizabeth Storie's tale of how she suffered at the hands of a doctor who used her as nothing more than an experiment is a horrific one, yet important when it comes to studying medical injustice. A newspaper article from WWI about a female tram driver shows how women overcame prejudice and humiliation for doing 'men's work'.
The book ends with Nicola Sturgeon, and how politics can sometimes be an unfair field for women, especially strong and opinionated ones, as she says herself: 'All the things that are seen as positives in men can be seen as negatives in women.'
Although Goring's statement about women being excluded from Scottish history is generally true, she successfully shines a light on the extraordinary tales of Scotland's bravest women, which is what makes this book such an important read.
Scotland – Her Story, by Rosemary Goring, published by Birlinn, £20.