Boswell Book Festival returns online this month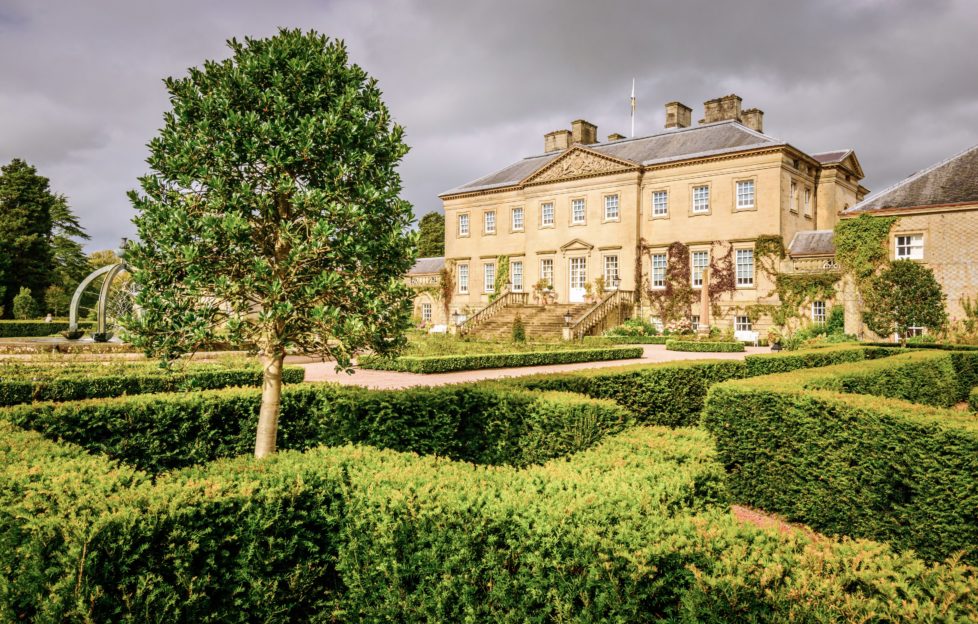 Following the success of this year's Boswell Book Festival which was a virtual event in June, the event will be once more available online from 29-31 October.
Named in honour of Ayrshire's James Boswell, the inventor of modern biography, the festival is the world's only festival dedicated to biography and memoir, and moved online this year with some of the most talked about biographers, diarists and writers of memoir taking part in talks and discussions.
From Cleopatra to Chips Channon and Cecil Beaton to John F Kennedy, as well as discussions on racism, LGBT and slavery, the Boswell Book Festival 2021covered so many fascinating characters and issues. There are also two sessions on writing biographies and memoirs from Professor Jane Ridley and Melanie Reid.
There will also be two new events for this weekend. With a Foreword by HRH The Prince of Wales, there will be author Christopher Lloyd appearing at the first event to talk about his new book It's Up To Us developed in partnership with the Prince's Foundation is a journey through nature, the threats we face and an action plan for the future.
Launched to coincide with COP26, festival sponsor Baillie Gifford is funding copies to be sent to every primary school in Scotland. There will also be two new events for this weekend. Also, streamed live from the Boswell Book Company in Milwaukee is British biographer Frances Wilson talking to New York journalist and Bloomsbury author, Bill Goldstein, about The Burning Man – her book on DH Lawrence.
Festival director, Caroline Knox, said: 'We had such brilliant feedback from our online festival in June from all over the world.
'James Boswell's birthday weekend seemed like the perfect time to give book lovers another opportunity to watch and listen to the wonderful talks all our authors gave earlier this year.'
The Boswell Book Festival started in 2011 and named after the Ayrshire writer James Boswell, the inventor of modern biography, the Festival is staged by The Boswell Trust. For the first few years the festival was staged at Auchinleck House, the Boswell family seat, and in 2013 moved to the larger Dumfries House.
The Boswell Book Festival is supported by The National Lottery through Creative Scotland. An award of £30,000 was made in March 2021.
Harriet MacMillan, Literature Officer, Creative Scotland said: 'Boswell Book Festival is a unique literary celebration and we are delighted to be able to continue to support this coming together of writers and audiences. As the world's only festival of biography and memoir, it's particularly exciting to see that this year's digital form will allow both local and international audiences to enjoy the programme.'
Boswell was born in 1740. He was educated at Edinburgh University followed by Glasgow University, where he attended the lectures of the great Enlightenment philosopher, Adam Smith. From the start was drawn to the pleasure-loving side of life. His first visit to London at the age of 19 began a love affair with the city which never wavered. His charm, sensitivity and intelligence opened doors to the most brilliant men of the day, but the ultimate prize for Boswell was his friendship with the towering figure of Dr Samuel Johnson – compiler of the definitive dictionary of the English language and celebrated man of letters.
Boswell's friendship led him to become Johnson's biographer and the account of his life, published 222 years ago this May, has never been out of print. His Life of Johnson established him as the inventor of modern biography and has upheld his reputation as one of the most innovative writers of the Enlightenment. Boswell was also author of a pioneering travel book, An Account of Corsica and his famous Journal of a Tour to the Hebrides, which described an expedition made to the Western Isles with Dr Johnson. Boswell also ushered in the confessional memoir, which is so popular today. Nothing was omitted — including his innumerable sexual encounters, his battle with depression, his difficult relationship with his father, his frustrated political ambition and his life as a lawyer in the Scottish courts.
For further information visit www.boswellbookfestival.co.uk