Book review: The Aberdeen Line by Peter H. King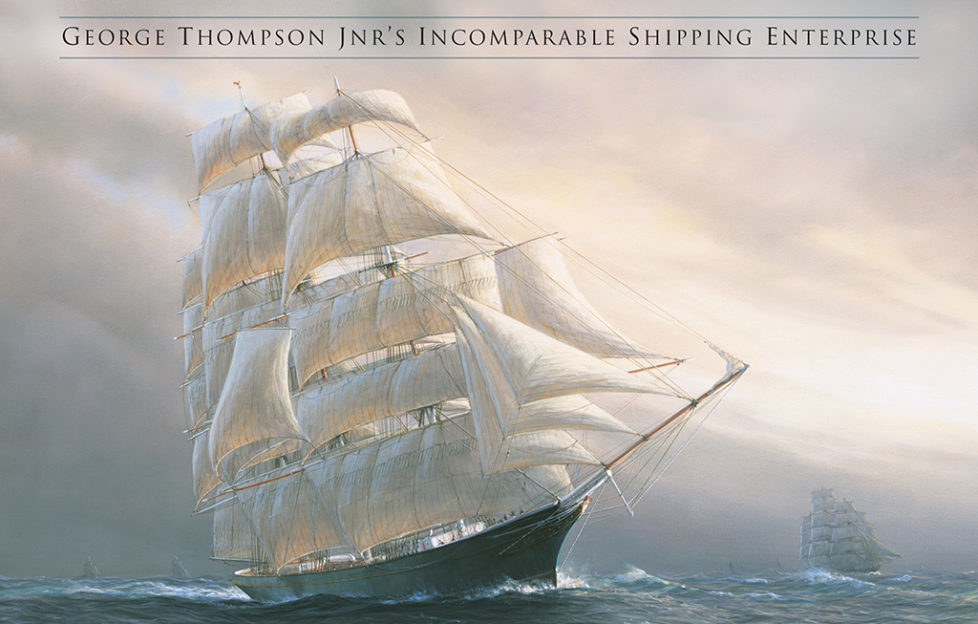 What's The Story?
Captain Peter H. King — with more than 60 years experience in the merchant shipping industry explores the history of one of the world's long forgotten shipping lines. Founded in 1825 by the 21-year-old George Thompson Jnr, the Aberdeen Shipping Company developed over 100 years to become one of the most highly regarded shipping lines in Britain for over a century. Initially intended to take a few sailing vessels to St Lawrence with a small number of passengers and return carrying timber, the business quickly expanded and eventually became the longest serving line on the Australian trade route via the Cape.
Highlights
The Aberdeen Line paints a magnificently courageous picture of the persevering and determined nature of George Thompson Jnr in his ability to overcome adversity and adapt to change. Peter H. King presents George Thompson Jnr as an inspirational example for those who aspire to achieve greatness in any aspect of their lives. The Author also sheds light on an important chapter of the British Merchant Navy's history, which unfortunately many people do not know about today. The inclusion of a foreword by the great-great-grandson of George Thompson Jnr adds a personal touch which separates this account of events from other more run of the mill historical texts.
Audience
The Aberdeen Line would definitely appeal to shipping enthusiasts and maritime historians given that it sheds some light on the history of the British Merchant Navy. It may be fair to say that the author's experience in this industry and his passion for this particular period in naval history make him somewhat of an authority on the subject and The Aberdeen Line a must-buy item for members of the shipping community.
Read a sample chapter here
Summary
Peter H. King's ability to immerse readers in the history of an unfortunately forgotten period of naval history makes his work unique. He has filled a large gap in the history of the shipping industry while including a refreshingly personal flourish with the inclusion of a foreword from George Thompson Jnr's great-great-grandson, Sir Andrew Leggatt which helps to distinguish his impressive work.
The Aberdeen Line: George Thompson Jnr's Incomparable Shipping Enterprise by Peter H. King, The History Press, £25.