Book review – James I: Scotland's King of England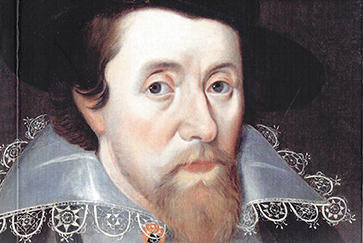 What's the story?
In James I: Scotland's King of England, John Matusiak takes the reader on a journey through the turbulent life of one of the nation's most unique and intriguing rulers. The book details most every detail of James' life, from the questions surrounding the legitimacy of his birth to detailing his personality and wit. With the book, Matusiak attempts to investigate the kind of person the first Scots king of England was, examining his behaviour and attempting to understand why he acted the way he did via James' own life experiences.
Highlights
The insightful and narrative based structure that James I follows sets it apart instantly from other historical accounts as it presents the details of James' life in a way that draws the reader in, transforming it into a gripping tale of political and religious instability while still remaining true to the events that unfolded and maintaining a faithful retelling of them. The book has clearly been researched extensively, with first hand accounts from many of the figures in the book including James himself and some of his closest allies and bitterest rivals. The level of detail added by the research combined with Matusiaks approach to writing creates a picture of what it was like to exist in James' court and personal life.
Downfalls
Though the more relaxed narrative structure makes James I far more accessible than some other historical books, the less formal style also lets it down slightly. The lack of formal and direct references to texts or accounts of the time gives a less professional feel than other similar texts.
Audience
Those with an interest in history that want to expand their knowledge but are looking for a more casual and accessible read will find plenty to love with Matusiak's account of James I life and the world he lived in. However, those looking for a more studious and heavyweight account of the events of the Stuart kings life may find it to be slightly lacking.
Verdict
With James I: Scotland's King of England, John Matusiak has crafted a refreshing take on both the monarch himself as well as the approach to writing history. He pulls no punches when discussing the flaws and issues surrounding James and uses personal accounts of the king and those around him to truly immerse the reader in his kingdom.
James I: Scotland's King of England, by John Matusiak, published by The History Press, £12.99.