Book Review: Highland Retreats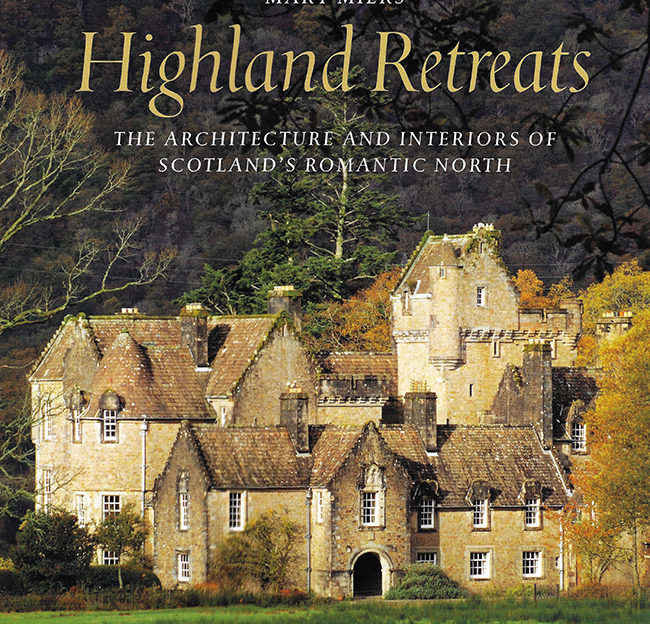 The north of Scotland is famous for its large country homes – so many great buildings, hidden away in quiet corners, surrounded by acres of rolling woodland.
Mary Miers has brought together a collection of stunning images and informative text which tells the story of how, in the days long before inter-continental travel became an everyday way of life, incomers adopted the north of Scotland as their recreational paradise.
Rather than launching straight into a guide to the impressive homes, the author sets the scene by establishing the context and history that led to the creation of the buildings.
Beginning with holes in walls and naked Highlanders sleeping in a clothes press, the change from the Highlands being regarded as a barbaric area into a playground for the wealthy is cleverly chartered.
Contemporary correspondence paints a clear picture as the tourist industry begins to grown, one noting in 1799 that 'no traveller of taste can view this scene without delight and astonishment'.
The creation of these stately buildings was drawn from the desire to hunt, and became known as shooting lodges because they were designed principally to accommodate the parties of guests that flocked north for the annual sporting season. Author John Wilson commented that 'To enjoy mist, you must be in the heart of it as a solitary hunter, shooter or angler.'
This era has left an astonishing legacy of architecture and decoration inspired by the romanticised image of the Highlands, with ghillies in kilts and a grouse in every thicket.
These houses range from picturesque cottages to baronial castles, while in the 21st century there are arts and crafts mansions, and modern eco-lodges.
The retreats featured are Dunrobin Castle, Torosay Castle, Ardverikie, Ardtornish, Kinloch Castle, Mar Lodge, Kinlochmoidart, Ardkinglas, Skibo Castle, Cour, Corrour Lodge and Shewglie House, and intersperse the history of the growth in the retreats.
The book takes full advantage of its coffee table format, presenting strong, strikingly bold images, which help to capture the sheer decadence of the buildings, which were equipped with the latest domestic technology and boasted opulent decoration and furnishings from the smartest London and Parisian firms.
It's like taking a step back in time, as a large number of the retreats survive to this day with little having been altered in their original state, and some are still owned by descendants of the families that built them.
It's a book that will undoubtedly appeal to many – those with an interest in architecture will be fascinated to see some of the shapes and styles incorporated into the buildings, while sportsmen and women will enjoy seeing exactly where and how their predecessors stayed.
Highland Retreats, by Mary Miers, £45, published by Rizzoli New York. 
Scottish Field rating: *****