A bedtime favourite translated into Scots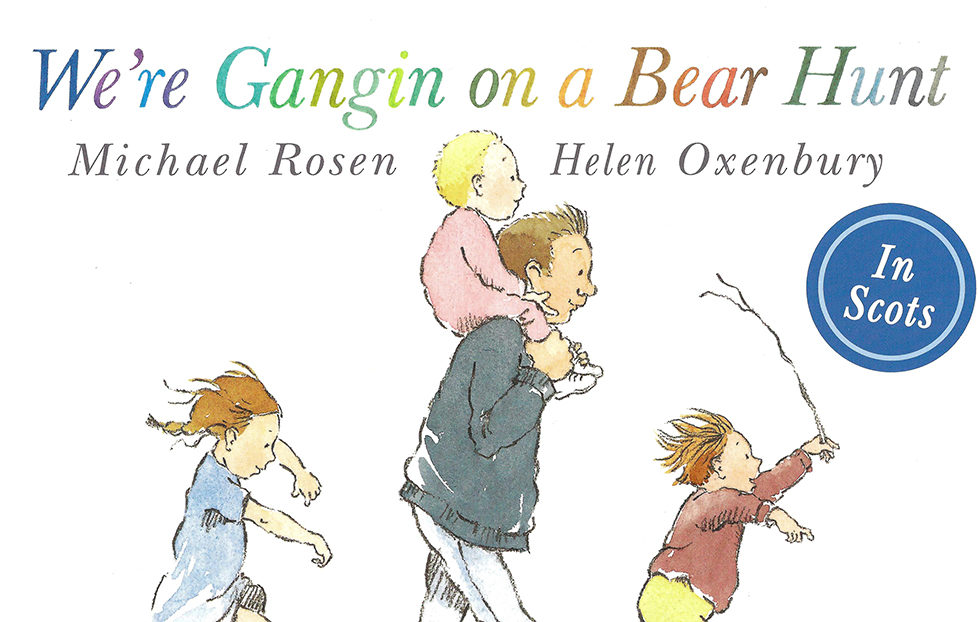 Scots linguist Susan Rennie has charmingly translated the much loved children's classic into Scots.
With the delightful original artwork, the story follows the family's adventure to find the bear as they battle through 'Claggie mud', 'muckle forests' and 'Skirlin snawstorms'.
An enjoyable re-imagining of the classic bed time story, as much fun for adults as it is for the wee bairns the book was written for.
We're Gangin On A Bear Hunt, translated by Susan Rennie, Floris Books, £6.99.