100 year old Scottish yacht goes on public display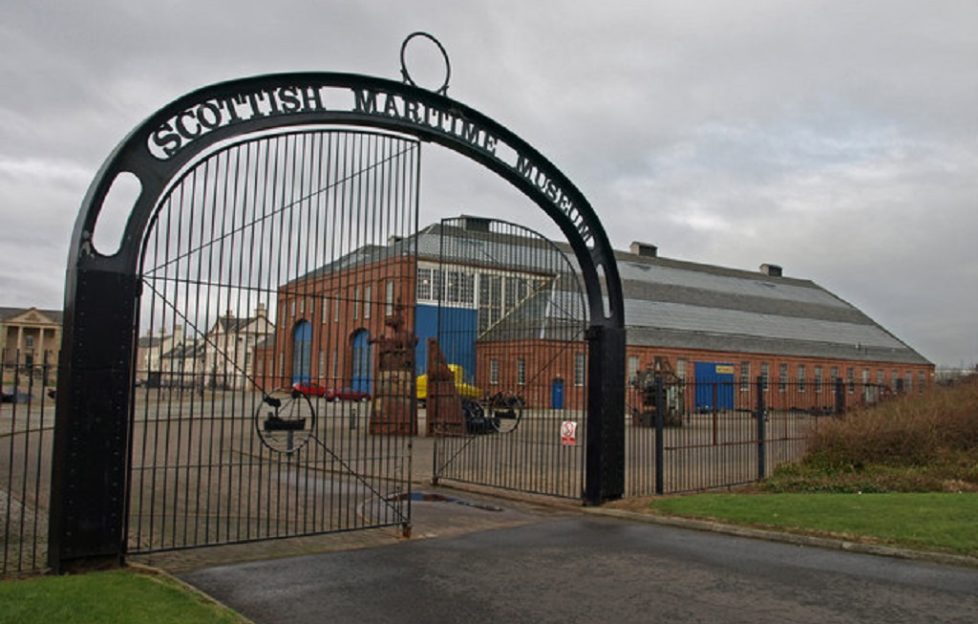 A stunning century-old William Fife III sailing yacht has gone on display at the Scottish Maritime Museum on the Harbourside in Irvine.
Believed to be one of only 50 surviving seaworthy Fife yachts across the world, it was transported to Scotland and donated to the national maritime heritage collection by Canadian Tim Morton.
The vessel, Powerful, will now sit on public view alongside some of Scotland's other most historic, beautiful and innovative craft.
Powerful was built in 1900 by William Fife III, the third and final generation of the world-renowned yacht building family based in Fairlie, Ayrshire.
Over the course of all three generations of the Fife family, only five small sailboats were completed including a trio of small racers named after the last three British wooden battleships – Powerful, Majestic and Terrible.
Regarded as experimental in design, they were built very lightly with an expected racing lifespan of just one year.
Despite the 'temporary' build, Powerful was still in good form when she was purchased by Tim's father Desmond and his siblings Jim and Mary Morton in Lough Neagh, Northern Ireland, in 1945 for the princely sum of £120. She was sailed by the children for five years until the family emigrated to Canada.
Fifty years on, Tim's cousin John Morton discovered and acquired Powerful. In 2008, she was transported to Canada. There, after surviving against all odds for 111 years, Tim, James Morton and friends embarked on her four year restoration.
Fittingly 'rebuilt' by another family, this time of keen sailors, Powerful was given new pitch pine hull. Pitch pine was the wood of choice before the World War I and, in a nice twist, William Fife III could well have used imported Canadian pitch pine in her construction.
New elements of the stern, which were latterly bound by little more than paint, were created by master carver Del Taylor, using the same chisels his grandfather used to craft the fine interior panels of the Titanic in the early 1900s.
Welcoming Powerful to the Scottish Maritime Museum, director David Mann said: 'We are delighted to welcome such a significant vessel into the national maritime heritage collection here at the Scottish Maritime Museum. Powerful is a rare and stunning example of a small yacht built by the world famous Fife boatbuilding dynasty and makes a great addition to our existing Fife collection of vessels.
'Built here in Ayrshire over a century ago and now sitting close to our own Scottish Boat Building School here at the Museum, Powerful has a lovely local resonance too.
'We are hugely grateful to Tim and his family for passing Powerful into our stewardship. We are sure she will give much enjoyment to visitors now and into the future.'
Tim Morton added: 'I am so pleased to see Powerful on display at the Museum. The perfect home for her, being thirty kilometres from where she was built. The goal was to see Powerful's future safeguarded for future generations.
'At 118 years old, I am sure she has already exceeded her William Fife III expectations. I am proud to have restored her and protected her heritage. Powerful sails like the wind.'
The award-winning Scottish Maritime Museum is home to Scotland's national maritime heritage collection, which features ships, vessels and engineering designs, which influenced the course of maritime history across the world.
The collection features some of the country's most beautiful and historic vessels. Highlights include Spartan, the only surviving Scottish-built 'puffer'; SY Carola, possibly the world's oldest seagoing steam yacht; sailing boat Lady Guilford, believed to be the oldest surviving Scottish built boat; MV Kyles, the oldest Clyde-built vessel still afloat in the UK and recognised as one of Britain's most important historic vessels; and Golden Orfe, another yacht built by Fife of Fairlie.
Other fascinating exhibits include Dodo, a boat built in the bedroom of a Glasgow townhouse by two teenage brothers including one who went on to found the firm that developed the Kelvin Marine Engine; Venus, a Shetland Fourareen built from pieces of driftwood to traditions rooted in Viking boat design; and Wanderer, the Uffa Fox Parachuted Airborne Lifeboat. Held under an aircraft, the Uffa was dropped into the sea close to airmen who had been forced to abandon their planes. Well equipped with survival kit, it also featured a painted arrow indicating the bow of the boat for the unfamiliar.
There are believed to be only 50 William Fife yachts sailing throughout the world today, with another 150 lying in a state of disrepair.
Powerful was restored by Tim and James Morton in memory of Desmond and Jim Morton.
For more information about the Scottish Maritime Museum's maritime heritage and art collections and year round events programme, visit www.scottishmaritimemuseum.org.