Watch our video of social media star Salty Sea Cat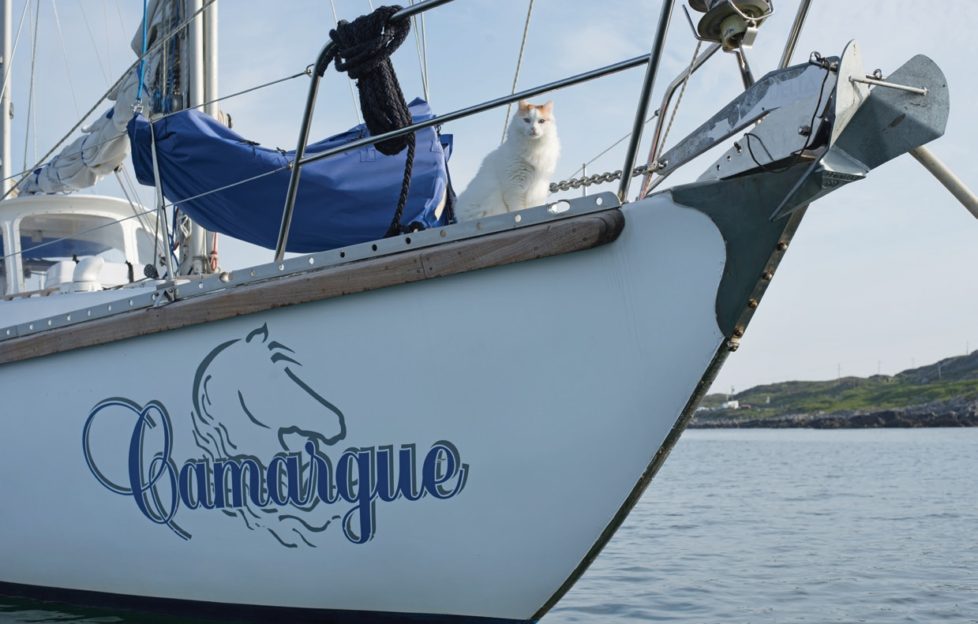 The irresistible combination of a cute, fluffy feline and the world-famous sailing grounds of Argyll has created a social media sensation in Salty the Sea Cat.
Cats were traditionally a valued member of the crew on many Royal Navy ships, the perfect solution to vermin problems on board.
And a quick glance at Salty the Sea Cat's Instagram or Twitter accounts – where he has around 50,000 followers – seems to confirm that some felines are still very well suited to a life on the ocean wave.
Salty may not be required to deal with errant rats, but lives on board the yacht Camargue with springer spaniel Pippa and their owners, Andy and Berni Lockwood.
Salty is a five-year-old rare Turkish Van Cat who has seen more of the Argyll coast and Western Isles than most people. Berthed in Oban, Linnhe, Dunstaffnage, Craobh or Melfort during the winter, this sea-faring family tend to hug the coastline during the colder months, venturing further afield for weeks at a time to explore the islands of the Hebrides in the summer.
The Lockwoods sold their home and business in Devon eight years ago after getting fed up of working to pay the bills and bought their boat. Berni grew up in Drumchapel and had always wanted to return to Scotland, so Argyll was the obvious choice for professional skipper Andy and Berni, who works remotely in health care management.
Salty has lived on the boat since he was a kitten and is more than at home on the water.
'He's never been sea sick and he's never fallen in,' says Berni. 'He does like to go for a paddle in a loch, but the water is too cold for him to go in.'
Exploring the islands with Salty and Pippa is always an adventure. 'We just really love the way that they are all different, like the ponies and deer on Rum and the seals on Coll, they've all got a different flavour and community,' says Berni. 'We also love sailing up to the Knoidart Peninsula and exploring around Mallaig because it's so beautiful.'
Read the full story in the June edition of Scottish Field, out now.