Firm's success has been 25 years in the baking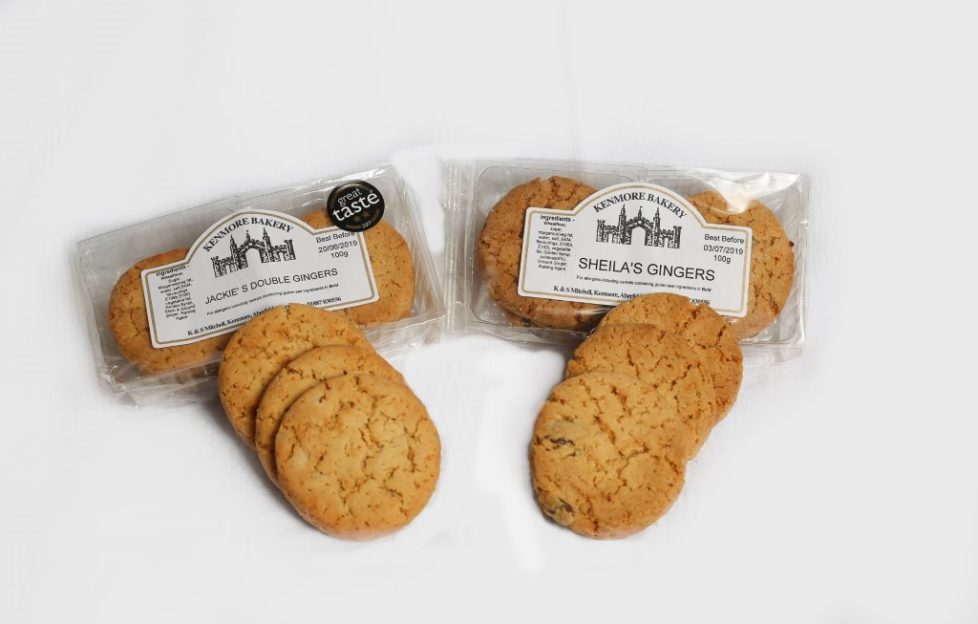 A Scots bakery is this month marking 25 years in business.
Hand cutting and packaging around 12,000 biscuits and shortbread a week, together with producing 100 kilos of award-winning tablet at the height of the season, are just some of the many challenges faced with gusto by Sheila and Keith Mitchell of Kenmore Bakery.
The couple, whose daughter Jackie, and grandson Steven, are also now involved in the business – which operates out of their home bakery at Acharn near Kenmore – are about to celebrate 25 years of operation.
They have seen their business grow from a small concern, headed up by professionally trained chef turned baker Keith, catering for local customers in the Highland Perthshire area, to supplying some of Scotland's biggest five star names.
Lovingly crafted biscuits, shortbread, and tablet, the winners of some 39 Gold Stars from the Guild of Fine Food Great Taste National Awards, are purchased by many top establishments for their customers, whilst success has come in the wholesale realm too, with Local Foods in Dunning, and Ochil Foods of Auchterarder, wholesaling Kenmore Bakery's award winning tablet, cocktail oatcakes and other products, all over the country to hotels, restaurants, and retailers.
Kenmore Bakery's client base now stretches right across the country, with outlets from Dornoch and Aviemore in the North, to Edinburgh and Biggar in the south.
But Keith and Sheila remain firmly committed to their community roots.
Locally in Highland Perthshire, they continue to supply numerous accommodation providers, including hotels, B&Bs and self catering estates, together with activity companies, tourism providers, and restaurants.
It's not just their signature biscuits and oatcakes these businesses receive, it's a whole selection of delicious gateaux, tarts, tray bakes and bread, with many items bespoke to the customer.
The bakery regularly attends a number of local markets and shows, including those held in Aberfeldy, Crieff, and Killin, along with the annual Blair Castle Horse Trials, and the Dundee Flower Show. Along with its usual array of goodies, Kenmore Bakery is known at these events for providing the hungry public with its delicious hot pancakes.
Christmas time is a particularly busy period for the bakery, when the business offers a more extensive range of seasonal fayre, including Petit Fours, Gingerbread Houses, handmade chocolate truffles, and Traditional Black Bun. A large part of Christmas business is given over to customised bakery hampers covering the entire country through mail order.
Keith said: 'Despite having had no shop, and being primarily a trade supplier, we've always had many private customers in the Highland Perthshire.
'We've always felt like part of the community and been treated with a great deal of local support. We've always obliged smaller customers who would phone up with orders, or turn up at the bakery in person looking to buy some products. It was never a case of us being too busy.'
This strong community ethic is firmly behind Keith and Sheila's desire to mark their business milestone with an event for local people. A special afternoon tea is to be held at their home on Saturday 25 May, for friends, supporters, suppliers and customers over the past two and a half decades of trading.
Sheila continued: 'We're absolutely delighted to have reached twenty five years, it's a real achievement for the bakery.
'Nowadays you are faced with many challenges, like keeping your equipment up to date, and changing regulations and tastes. As we supply many hotels with tablet, which obviously has a high sugar content, we often wondered if it would fall out of fashion, but to us, it's to be enjoyed as an occasional treat at the end of a meal. Luckily it remains a quintessential Scottish favourite, and we hope that will always be the case.'
'We've remained true to our roots though,' added Keith, 'and we've always worked hard to keep standards high, developing new products our customer base will enjoy.
'Our afternoon tea is our way of saying thank you to our customers, large and small. We did a similar event for our 21th Anniversary four years ago, and it was very well attended – we still had people here at the house enjoying tea and a blether well into the evening!"
Keith, who is also a joiner, converted the garage into the bakery 19 years ago, and making many of his unique shortbread and biscuit cutter moulds himself.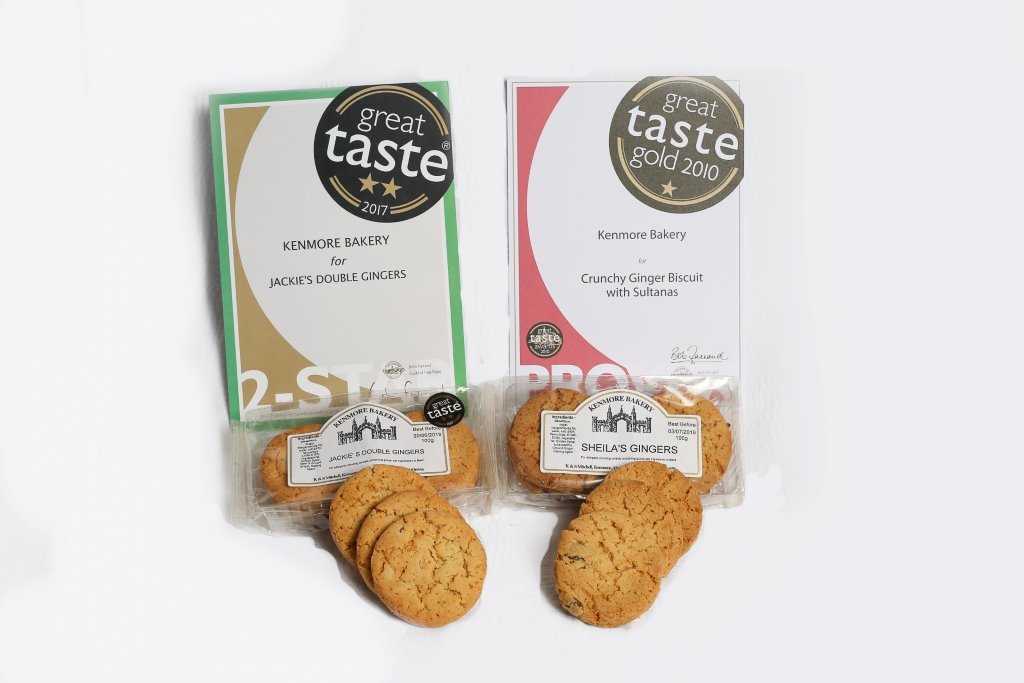 He continued: 'As our home is also our business base it makes sense to hold the event here.
'I started my trained as a chef at the Kenmore Hotel in 1970, during this time attending Perth College. Having attained City & Guilds certificates over a three year period, in 1974 I was encouraged to apply for the William Heptinstall Award, an award for young chefs to train abroad for a year.
'I was fortunate enough to win it and travelled to Erlenbach, near Zurich in Switzerland for a year, returning to get married to Sheila, with both of us then returning to the same Swiss hotel to work for a further year.'
On returning home the young couple worked together at Taymouth Castle Golf Course, and after having son Kevin and daughter Jacqueline, moved to Crieff.
Keith said: 'I was invited to join the Denzlers at the Roman Camp Hotel in Callander. Sami Denzler, a renowned master chef and baker, really put the finishing touches to my prowess as a chef. After seven happy years we returned home to Highland Perthshire where I became Head Chef for the Barratt family at Croft na Caber on the shores of Loch Tay.'
After several more years Keith said goodbye to his successful chefing career to concentrate on the fledging bakery business, as Sheila had taken over the running of Kenmore Post Office and Shop.
Keith said: 'It was here that the bakery business really began for us.
'Our daughter Jackie came to work in the business initially as a cleaner and delivery driver, and now is in charge of a large part of the bakery production.
'Our grandson Steven, although still at school, has already made his mark by firstly winning Taste awards for the Miller Crunch biscuits, and then with oatcakes, which also picked up a one star award. He's still young, but has such an interest in the business that it looks like he certainly could be the future, assisting his mother as we gradually hand over the reins to the next generation, for hopefully another twenty five years at least of Kenmore Bakery!
'That would give us both a great deal of satisfaction, and we know Jackie is pretty pleased about it too.'
At the Great Taste Awards, the Kenmore Bakery has won 30 over the past 11 years, including 39 Gold Stars.