Ford & Etal – one destination, over 20 attractions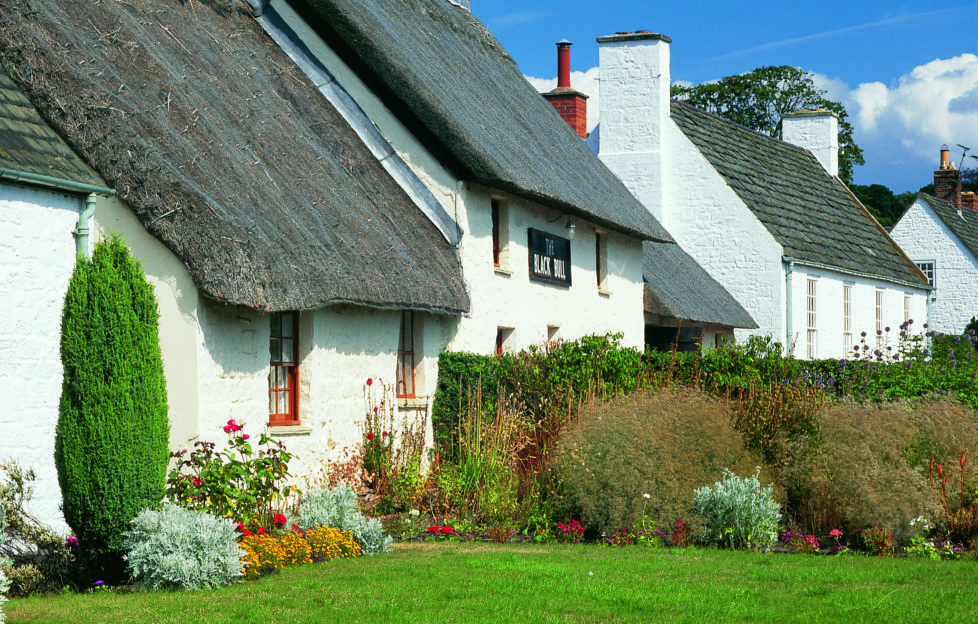 Between the Scottish Border, the Northumbrian coastline and the Cheviot Hills lies Ford & Etal Estates. Centered around the villages of Ford and Etal, this privately-owned agricultural estate is a place to explore and discover, with attractions, activities, tearooms, quality accommodation and regular events.
Beginning at Heatherslaw Visitor Centre, a DVD presentation, maps, leaflets and information boards give an overview of the estates. Meet the miller at Heatherslaw Cornmill, a restored 19th century watermill, experience living history and buy some freshly ground flour, or sample it in home-baking from the tearoom.
Over the bridge take a ride on Heatherslaw Steam Railway from Heatherslaw to Etal, a round trip of approximately 50 minutes. Stroll round the picture-postcard village of Etal, with white-painted houses and thatched roofs; enjoy a picnic by the river or a clotted cream tea at Lavender Tearooms.
Etal Castle, built in the mid-1300s and badly damaged at the time of the Battle of Flodden, tells the bloody history of border warfare. A short drive from Etal is the battlefield itself – follow the trail where, in 1513, a King and 14,000 men died.
Next, visit Ford village with its neat houses and gardens. On the way, call at Hay Farm Heavy Horse Centre to meet the Clydesdale horses and learn of their history. In Ford a choice of tearooms, a country concept store, an antiquarian bookseller, antiques, vintage and collectibles can all be found. Don't miss the Lady Waterford Hall – once the village school, it houses a unique collection of Victorian watercolour murals and artworks.
For outdoor lovers activities abound, and you can even hire bikes. Footpaths and bridleways criss-cross the estate and for natural history enthusiasts Ford Moss Nature Reserve, a SSSI, is a fascinating place to visit.
An ideal destination whatever the weather, your age or your interest, Ford & Etal will show you something different every time you visit.