Burns Night gives a huge boost to Scottish food suppliers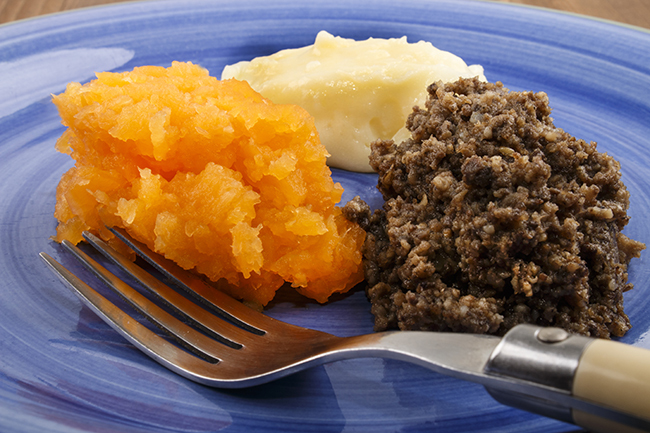 A supermarket firm has revealed that its Burns Night supplies are worth £340,000 to the Scottish economy.
Aldi's Scottish suppliers are celebrating Burns Night with a lucrative deal that will see thousands of products sold in 762 Aldi stores in Scotland, England and Wales.
Suppliers including McIntosh of Strathmore, Traditional Scottish Ales and Highland Game will have a variety of products stocked north and south of the border in a deal worth more than £340,000.
The value of the deal includes limited-time-only Burns Night Specialbuys, which will be stocked nationwide, in addition to increased quantities of core range products sold in Scotland.
The products on shelf in England in Wales include Specially Selected Scottish Venison Steaks, Specially Selected Scottish Black Pudding, Haggis Neeps & Tatties, Scotch Pies and fresh haggis.
In addition to these products, a wider range of Burns special buys are available in Scotland, including:
· Vegetarian Haggis Neeps & Tatties (99p/340g) from McIntosh of Strathmore;
· Whisky Sauce (99p/150g) from Macsween of Edinburgh;
· Whisky & Haggis Crisps (99p/150g) from Mackies;
· Haggis Pizza (£1.99/450g) from Cosmo Products Ltd;
· Rabbie Burns Blonde Beer (£1.49/ 500ml) from Traditional Scottish Ales;
· Scottish Venison Steaks (£4.99/250g) from Highland Game;
· Fraoch Heather Ale (£1.49/500ml) from Heather Ale Ltd;
· Tennent's Lager Heritage Series (£3.49/ 6x300ml);
· Inchlonaig Peat Smoked Ale (£1.49/330ml) from Loch Lomond Brewery;
· McIntosh of Strathmore Haggis and Mince Pies (99p/2 pack).
Graham Nicolson, group buying director for Aldi Scotland, said: 'Burns Night is big business for our suppliers and we're thrilled that some of our long standing partners will see their products reach an even wider audience by being stocked in England and Wales, as well as Scotland.
'This is a great opportunity to showcase the quality of Scottish products and recognise the incredible suppliers that we work with throughout the year.'