Views over the river make for an ideal break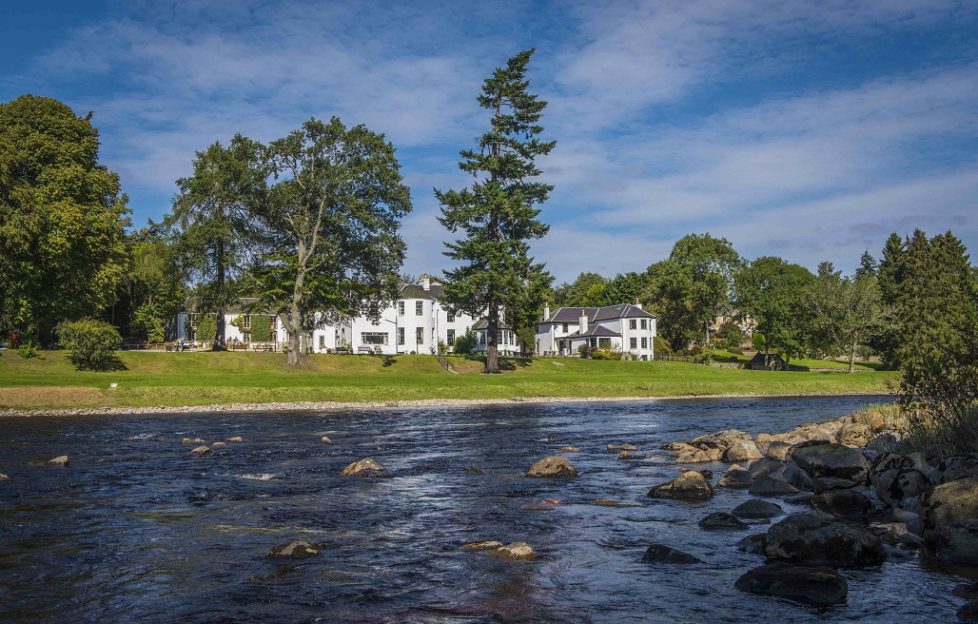 NE250 Hotel Review: Banchory Lodge Hotel
The hotel: Just a few minutes off the NE250 route, Banchory Lodge Hotel is a beautiful country property set in 12 acres on the banks of the River Dee. We arrived in the dark so it wasn't until the morning when we stepped out onto the terrace that we really got to see where we were staying.
The river is on the doorstep and the view was beautiful. We were there primarily to eat, drink and sleep but the hotel is also a favourite with fishing fans who can fish from directly outside the hotel where the famous Dee and its tributary The Feugh meet.
The room: The hotel has 28 newly refurbished rooms and we stayed in one of their 'Top Notch' rooms with access to the terrace. The room was spacious and beautifully decorated with bold wallpaper and antique furniture.
We were travelling with a dog so the access to the terrace and into the grounds was perfect for him. The views over the river were second to none and the room had a real luxury feel to it.
The food and drink: Not quite trusting our dog alone in such a beautiful room we opted to eat in the bar where dogs are welcome. The menu showcased a lot of local produce and our server was very knowledgeable and made recommendations on the beers and gins they had available.
Our dinner of foraged mushroom ragu and locally farmed steak certainly hit the spot. Visit on a Thursday night to take advantage of their two for one steak night! We went in winter opted to stay indoors to enjoy a drink but they do have a terrace which during the summer months looks like it would be the perfect spot to enjoy a pre or post dinner drink.
The verdict: A country hotel with a laid back vibe; perfect for a weekend break and great for those keen to take their four legged friends with them.
Rooms start from £79.
01330 822 625