A spot of luxury hidden away in the heart of Speyside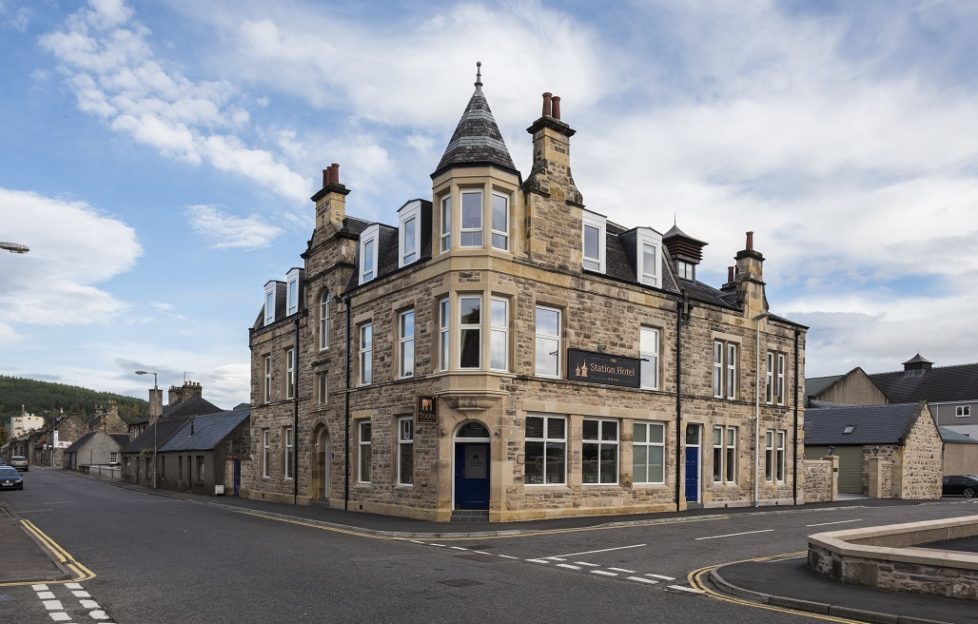 NE250 Hotel Review: The Station Hotel, Rothes
The hotel: Situated on the main street running through Rothes, Speyside, the hotel is on the NE250 itself and, with its own car park complete with a copper still, makes it ideal for an overnight stay whilst driving the route.
The hotel is owned by the Forsyth family who still make the pot stills for the Scottish whisky industry with traces of the industry evident throughout the hotel. The family took over the once, almost derelict building and have worked to create the beautiful 14 bedroom hotel.
The room: We stayed in the Caperdonich Suite which was a very grand affair.
Named after the now-lost Caperdonich Distillery, the room had an emperor-size bed and a mezzanine floor reached by an oak staircase complete with a freestanding bath and television on the wall above it. The bathroom is discreetly tucked away under the mezzanine level and includes a double sink and luxury shower.
The hotel describes itself as 'a blend of traditional and modern luxury' and it the suite was the epitome of that. The room had everything you could have asked for, the bed was really comfortable and we were even left some whisky to enjoy by the fire.
A muted colour scheme and a single tartan chair meant the room had a luxurious Scottish feel without falling into the twee category.
The food and drink: The hotel has two main food offerings. They have a relaxed dining offering at Toot's cafe Bar and Bistro as well as their luxury dining room Pagodas where we had booked a table.
We first enjoyed a drink in their 'Spirit Safe' bar which features mini copper replicas of Scottish whisky stills from each distillery in the area on the front of the bar.
Complete with its spirit safe made at the Forsyth's factory next door, the bar perhaps unsurprisingly has an immense whisky collection displayed in cabinets along its walls. Dinner in Pagodas restaurant was wonderful with plenty of local produce on offer, from the meat to the cheese to the ice cream.
The verdict: The perfect drop of luxury in Speyside and well worth a stop whilst doing the NE250. Even if the NE250 isn't you thing, the hotel itself makes Rothes a destination worth visiting.
Prices start from £140.
01340 832200