Speyside is the home of whisky – and lots more besides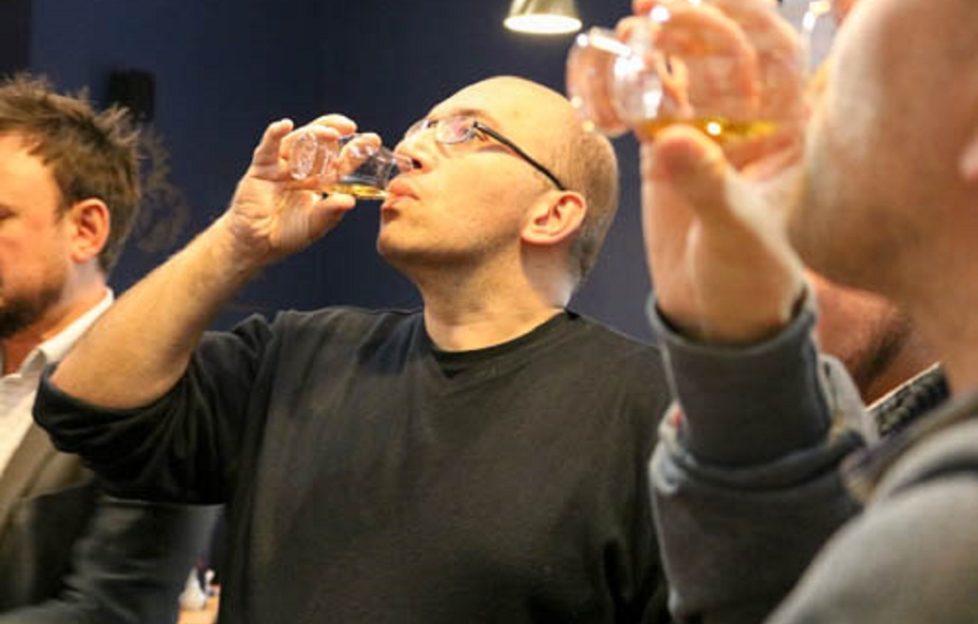 Whisky is something that we take for granted in Scotland. I know that I do.
My dad worked in the whisky business as an accountant for many years, and both he and my mum were keen enthusiasts of a wee dram, but it's never quite been my tipple of taste. As a result, I'd never actually visited a distillery.
However, when I was invited to experience a trip on The Malt Whisky Trail , it was hard to turn down the ultimate Scotch experience.
In the Moray Speyside area, you can find the world's largest concentration of whisky distilleries. After being collected from Aberdeen Train Station by the excellent Speyside Executive Hire, myself and the other members of the party were taken to the Strathisla Distillery in Keith for my first tour.
It's a fascinating building, as it retains the olde worlde qualities that you would expect from a traditional facility, but it's all monitored with precision.
What's intriguing is how the distillery prides itself on how it creates its unique character and quality, with Strathisla proud of their water from the Broomhill Spring.
It's a truly immersive experience, as all of the senses are bombared, as you can feel the heat from the mashing process, which you can watch, and there's the constant noise of production present. The unique smell of the processing is ever-present in the distillery, and at the end, a wee sample, of course, went down well. All five boxes ticked!
It's a small distillery, but its spirit is big.
From here, the group travelled on to the Glenfiddich Distillery for lunch at its cafe – which is absolutely outstanding. There's plenty of options, especially if you're after some fine Scottish fare.
The Glenfiddich tour was a real contrast to Strathisla, being on a far greater scale, as we were shown tall copper tuns, great wooden washbacks and stone-walled warehouses filled with earthy, aged aromas.
We were treated to four different samples, and encouraged to try them without and then with water, to see what a difference even a small drop made. And at this point, my untrained amateur palate began to notice the differences.
It's should be remembered that although this is whisky country, there's plenty of other attractions and businesses to be found, including Johnstons of Elgin.
Our group was shown around the factory, to see where a number of prestigious well-known international brands are actually created – which definitely surprised a few of our number.
This visit completed, it was off to see the Telford Bridge, Speyside's iconic bridge, to take some photographs and view the sunset.
Our dinner was served at the Copper Dog Restaurant, part of the Craigellachie Hotel, and this was a welcome treat at the end of the day.
With a menu featuring locally-sourced meats and other produce, and even though I was absolutely full, I still managed a delicious desert.
We were then taken upstairs to see the amazing bar, full of an incredible array of whiskies, which my colleagues assured me was among the best they had seeen.
Our accommodation for the night was at the nearby Station Hotel in Rothes. Other members of the group were content to carry on with a few more refreshments, but I was ready to sleep. The room was large, spacious and cosy – and the bath was just to die for – big, and so easy to relax in.
After an excellent night's sleep, a tasty Scottish breakfast was served, and then we were off to see the Benromach Distillery in Forres.
Again, the whisky had its own story to tell, and our tour was, as ever, fascinating. We were shown some old office rooms, which now serve as tasting rooms for visiting parties, and although modernised, still had their own story to tell.
The tour concluded with some fine samples at the end, which, by now, I was able to savour.
Another gem of Speyside is its natural beauty. Being so close to the sea, there is a plethora of wildlife to be seen.
Courtesy of North 58, based in Findhorn, we were taken on a boat tour, which brought some very welcome thrills. After a scenic look, our pilot ramped up the speed, taking us along to see a colony of seals. They were fascinating to watch – some were scared by the boat, others were curious, and some simply couldn't be bothered.
Some came within a couple of feet of our boat, before retreating back beneath the waves, vanishing with a satisfying 'plop'.
Returning to shore, we enjoyed our lunch at the Findhorn Bakehouse.
It's not just about the baking (and my word, as someone from a well-known bakery family, I know what good baking is), but their outstanding selection of burgers has to be sampled.
Afterwards, our next and final stop was the Glen Moray Distillery in Elgin.
We were welcomed like old friends by brand ambassador Iain Allan, who was our host. His knowledge and expertise shone through, as well as his genuine passion for his job and Glen Moray, showing us how the traditional methods of distilling meet the needs of the 21st century. All in all, a fascinating insight.
All in all, an incredible visit, with so many beautiful parts of Scotland to be seen – and there's far more to Speyside than our national drink.