Scottish loch project needs your votes in Natura 2000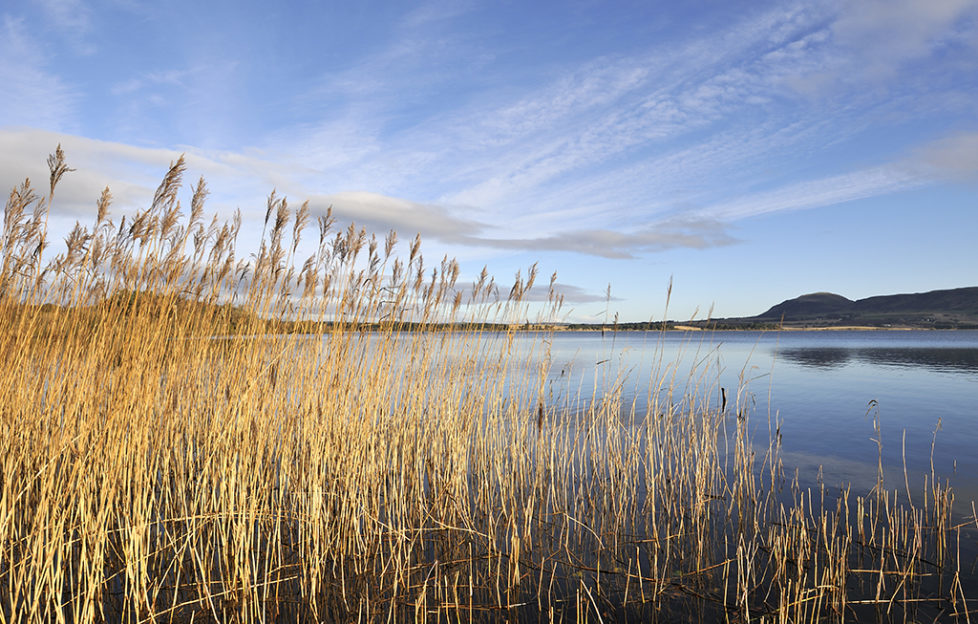 The general public can help a Scottish loch project to win a prestigious prize.
Scottish Natural Heritage (SNH) and its partners have been nominated for a Natura 2000 award for work benefitting Loch Leven, its visitors, and the local community. The loch is one of four Natura sites nominated across Europe in the socio-economic category.
SNH is encouraging those who enjoy Loch Leven to vote for it to win the coveted European Citizens' Award, in which the general public vote for their favourite award finalist. Votes can be cast HERE.
Francesca Osowska, SNH's chief executive, said: 'We're thrilled with this nomination for the Natura 2000 Award, which shows that the work done with all of our partners over many years to improve the water quality, environment, and visitor experience at Loch Leven is top notch.
'The loch attracts over 200,000 visitors a year to see its wonderful wildlife and to walk or cycle along the circular trail.'
Dr Linda May of the Centre for Ecology & Hydrology (CEH), who has led the Loch Leven monitoring programme for 25 years, added: 'The enormous improvements in water quality at Loch Leven over the last 25 years have provided a better habitat for wildlife and increased its amenity value.
'The loch is now a world-leading example of the benefits to nature and communities of using scientific evidence to inform restoration and management decisions. We should all be very proud of what we have achieved.'
Loch Leven has been recognised for its 21-kilometre circular Heritage Trail, which attracts visitors that contribute over £2 million to local businesses and provides significant social benefits.
More than 85% of visitors strongly agree that the trail benefits their physical and mental health. The Heritage Trail mobile app and mobility scooters placed at various locations provide opportunities for visitors to access this very popular loch.
Another significant accomplishment, which impressed the Natura 2000 judges, was the long-term efforts made to improve the water quality of the loch. Historically, nutrient inputs from agricultural, domestic and industrial discharges degraded the lake's water quality.
In 1992, this led to a devastating algal bloom known locally as 'Scum Saturday', which resulted in an estimated loss of £1 million to the local economy over the three months that followed.
This was a real catalyst for action. Local people and organisations worked together to implement a plan that upgraded waste water treatment works, controlled industrial pollution and reduced agricultural diffuse pollution.
Partners in the project include The Rural Access Committee for Kinross-Shire (TRACKS), Centre for Ecology and Hydrology (CEH), Perth & Kinross Council, Kinross Estate Company,
Lockett Agri-Environmental, The James Hutton Institute, Scottish Environment Protection Agency (SEPA), RSPB Scotland, and local farmers, Robin Niven and Angus Bayne.
The Natura 2000 Award ceremony will take place on the 17 May, in Brussels. Loch Leven faces competition from international projects including from Menorca, Bulgaria, Spain and Austria.
The Natura 2000 Award is designed to reward excellence in the 27,000 Natura 2000 sites in Europe and showcase the value of the network for local economies. In total, the Natura sites cover almost a fifth of Europe's land and are an important part of the surrounding seas, making it the largest coordinated network of conservation areas anywhere in the world. The network of sites helps ensure the long-term survival of Europe's most valuable and threatened species and habitats.