£1million to boost interest in the Antonine Wall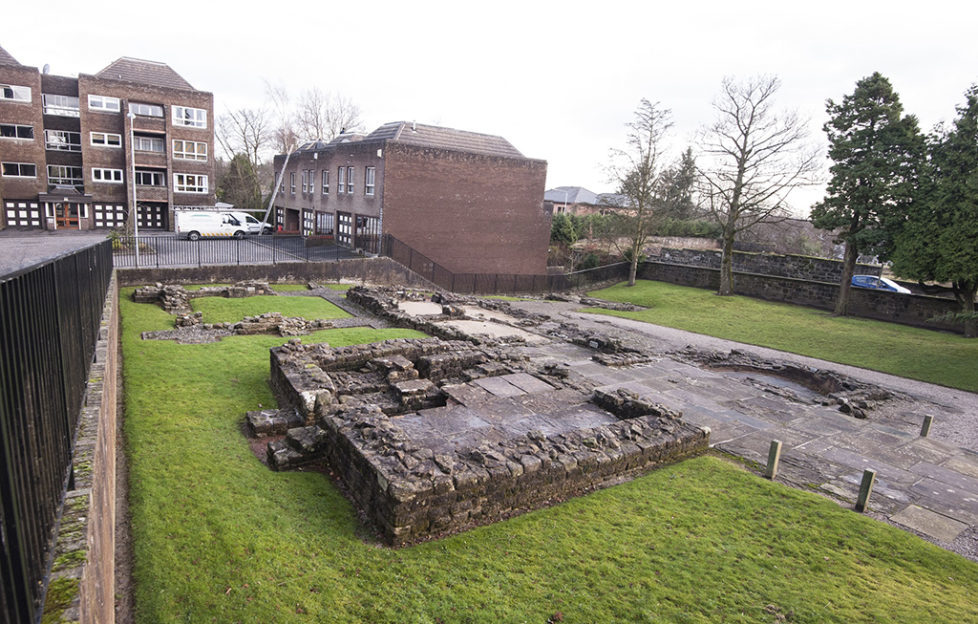 Nearly £1million of new funding has been awarded to build better connections for communities and visitors along the length of the Antonine Wall.
The Heritage Lottery Fund has allocated £980,600 to help raise awareness of the 63km-long World Heritage Site.
Rediscovering the Antonine Wall is being led by West Dunbartonshire Council, in partnership with East Dunbartonshire, Glasgow City, North Lanarkshire and Falkirk Councils, as well as Historic Environment Scotland.
In East Dunbartonshire, the project includes plans such as: a Roman-themed play facility at Peel Park, Kirkintilloch; a replica distance slab near Twechar Healthy Living & Enterprise Centre; and community projects in Bearsden, Kirkintilloch and Twechar to connect communities better with Antonine Wall sites. These projects – informed by consultation activity – could range from exhibitions and local research projects, to arts activities and drama performances.
Resources will be developed for schools exploring topics such as Roman cooking and crafts, as well as talks, tours and a community-led video tour of the wall.
A 21st Century Legion of 300 volunteers will be recruited and trained to help co-design projects in their communities, act as tour guides, help with research and raise awareness.
The group plan to place replica distance markers based on the Roman originals at five sites along the Wall with information about its history. The West Dunbartonshire replica stone will be located in Old Kilpatrick.
There will also be Roman themed playparks, designed in association with local schoolchildren, created at other sites near to the wall so children and young people can explore and play while finding out about the Wall. One of the playparks is planned for Goldenhill Park near to the site of the Roman fort in West Dunbartonshire.
A programme of 30 community projects, including a Scouts Big Roman Camp Out and a Roman-inspired community garden, will take place throughout the five authorities. This will allow the project team to engage with hard to reach groups and highlight that the Antonine Wall is for everyone Community projects within West Dunbartonshire include a planned Roman garden/arboretum which will be a green space for reflection and learning.
As part of the project, which is being led by West Dunbartonshire Council, 300 volunteers will be recruited and trained to help co-design projects in their communities, act as tour guides, help with research and raise awareness.
Councillor Billy Hendry, convener of East Dunbartonshire Council's Place Neighbourhood & Corporate Assets Committee, said, 'This is very welcome news – providing support for a unique project which will help to create a window on the rich
history of the Antonine Wall, inspiring people of all ages to find out more about Scotland's past.
'East Dunbartonshire has strong links to the Roman Empire in Bearsden, Kirkintilloch, Twechar and Bishopbriggs. It's an excellent location to track down the remains of the Antonine Wall and some of the forts that lay along it.
'It's important to look at ways of exploring and maximising the heritage and history of East Dunbartonshire – raising awareness and supporting the local economy.'
West Dunbartonshire councillor Jim Finn, convener of Planning and Licensing, said: 'We are fortunate to have this wonderful part of history on our doorstep and we are grateful to the Heritage Lottery Fund for recognising its value.
'The project being led by West Dunbartonshire Council is working hard to make sure the people of Scotland, and our visitors, can rediscover and enjoy the Wall's fascinating story, as well as ensuring it is preserved for future generations.
'I look forward to the installation of the planned facilities along the Wall, especially the ones in this area,
which will truly bring this historic landmark back to life.'
The HLF award provides a large proportion of the project budget, which is match funded by contributions from each of the partner local authorities and other external sources, including the LEADER programme.
Emma McMullen, Antonine Wall HLF Project Manager, said: 'We are delighted to have been awarded this funding from the Heritage Lottery Fund to support our £2.1m Rediscovering the Antonine Wall project over the next three years.
'This will give us the opportunity to work with communities along the length of the wall to better engage them with their Roman heritage, along with creating facilities that will help to promote the Antonine Wall to visitors.'
The first Antonine Wall Community Conference took place recently at Glenskirlie House near Bonnybridge to mark the 10th anniversary since the inscription of the wall as an UNSECO World Heritage Site.
Visit www.antoninewall.org for more details.