Home from home Perthshire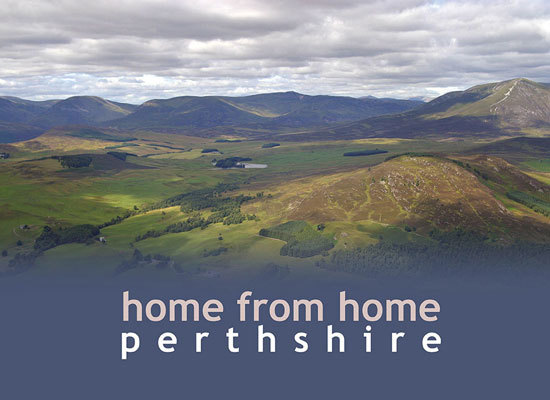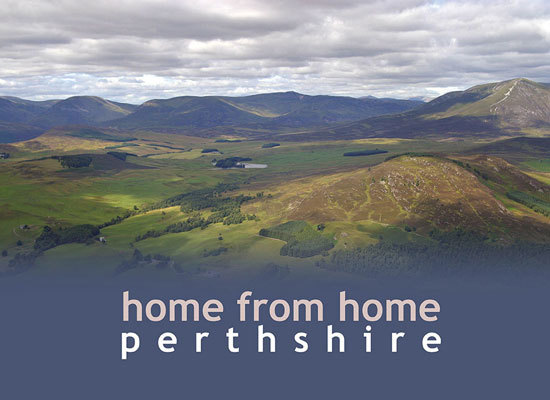 Perthshire is renowned as a county that offers up a glimpse of Scotland at its very best. From the new City of Perth at its heart, to the glorious splendour of its rugged, mountainous landscapes to the North. Here you will find, hills, mountains, lochs and rivers standing side by side with bustling towns, arts and culture and a wonderful plethora of food, drink and events.
Home From Home Perthshire offers you a range of self-catering holiday accommodation, short break choices and staycation packages as rich and varied as the Scottish landscape itself.  From beautiful, remote cottages to luxury holiday homes, city centre apartments to pet friendly lodges you will find we have a Perthshire home to suit you, your friends and family.
We pride ourselves on representing only the best of Perthshire's accommodation and in doing so we offer a choice and service that is unrivalled in our area. Each home has been visited personally by Bea and we work closely with owners to ensure our guests' comfort and enjoyment is at the heart of their business.
Read on for more information on our Home From Home Perthshire.
Remote Cottages
Choose from our remote cottages and enjoy a true experience of natural Scotland and the freedom and space that this brings with it.   Walk, hike, explore and breathe the air that has made our Scottish hills envied the world over.
City, Town and Village Homes
Perthshire is the perfect location to experience the best of both worlds! Browse the wonderful shops, restaurants and artisan arts that give Perthshire its reputation for quality and excellence all the while only a short walk from countryside walks and cycle routes.
Large Holiday Homes
There are many reasons why your party might find itself needing one of our larger homes.  We consider homes that sleep more than 8 to be a "large home" and our self-catering accommodation ranges from lodges in the woods to stately homes in the Highlands!
Homes With Gardens
When it is total relaxation you're after then stepping out of your own front door and into a beautiful garden is probably your idea of heaven! We have found some gorgeous homes around Perthshire that will you the freedom of the outdoors with the privacy of your own space.
Young Families
These homes come complete with basic baby and toddler requirements (high chairs, cot beds etc) and play host to board games, garden games and outdoor toys.  You will find a whole heap of nearby family fun attractions from swimming pools to play areas.
Luxury Holidays
Luxury Holidays in Perthshire are ideal for those who are looking to get away to celebrate a big occasion, enjoy a little pampering or to simply unwind in a home that it is grander than your own! The very best of 4 and 5 star self-catering accommodation these wward-winning holiday homes often come with a full complement of extras
Pet Friendly Holidays 
Getting away from it all isn't quite the same if you have to leave your beloved pet behind.  At Home from Home Perthshire we have built a portfolio of pet friendly holiday providers that will welcome your pooch / cat / gerbil along with the rest of your party!
www.homefromhomeperthshire.com
enquiries@homefromhomeperthshire.com
44 (0)1796 470048.
Our office hours are 8.30am – 7.00pm Monday to Friday and 9.00am -3.00pm Saturdays.