Celebrating the restoration of the Antonine Wall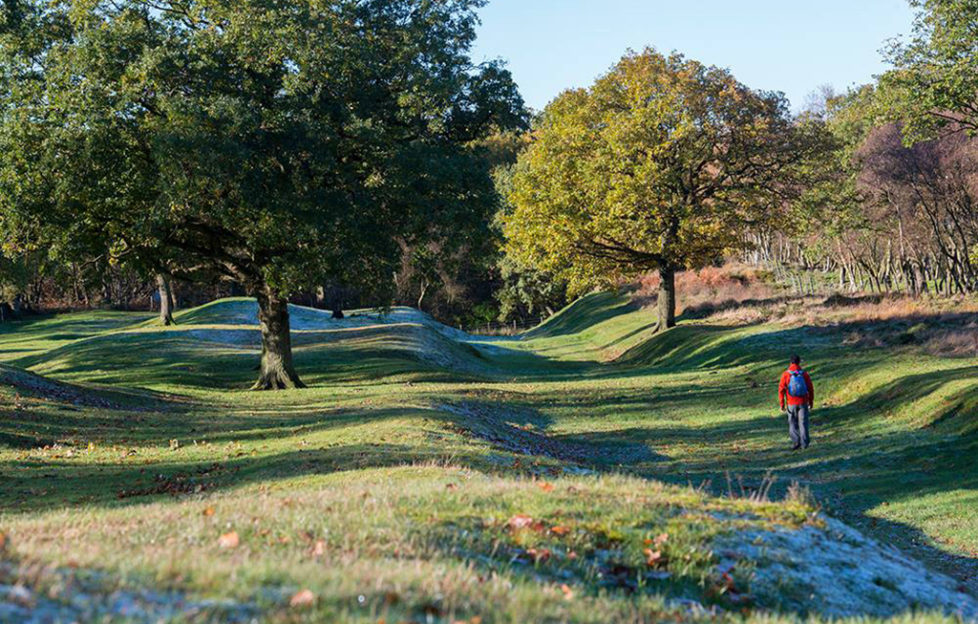 People have the chance to find out more about the work being done to restore the historic Antonine Wall at an event later this month.
The Rediscovering the Antonine Wall Project – led by West Dunbartonshire Council – has been progressing well a year after successfully gaining funding from the National Lottery Heritage Fund.
Now, a conference is being held to celebrate the involvement of the communities along the wall – part of which lies within Goldenhill Park in Clydebank – showcasing the progress already made and outlining
plans for the next two years.
The event will take place at Kirkintilloch Town Hall and Peel Park, Kirkintilloch on 21 September from
9.30am.
In the morning, a range of academic and community speakers will be at the Town Hall to discuss projects at the World Heritage Site, as well as its history and archaeology.
The conference will then extend into nearby Peel Park, site of an Antonine Wall fort, with a range of activities including demonstrations from the Antonine Guard, digital demonstrations and a talk on the heritage of the Town Hall and the Roman finds at the Auld Kirk Museum.
Treasure Trove will join the conference, giving attendees the chance to bring along objects and finds from the Antonine Wall. Visitors will also get the opportunity to handle some high quality replica items based on discoveries from key Antonine Wall sites including Bar Hill and Bearsden Bath House.
There will also be a marketplace and the chance to meet some of our community groups and partner organisations to share ideas. Attendees can also find out about how to volunteer with the 21st Century Legion programme.
The event is free to attend, but booking is essential. Lunch and refreshments will be provided.
The Rediscovering the Antonine Wall project is led by West Dunbartonshire Council in partnership with
Glasgow City Council, East Dunbartonshire Council, North Lanarkshire Council, Falkirk Council and
Historic Environment Scotland.