Bringing the world to see beautiful Cairngorms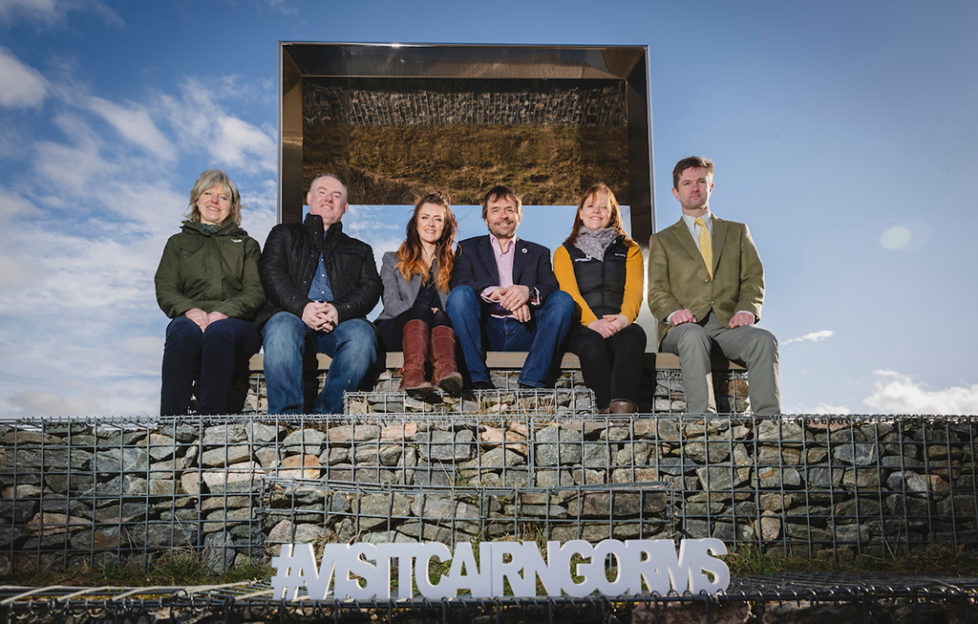 A new campaign is looking to showcase the Cairngorms National Park to the world.
With the support of VisitScotland, Discover the Cairngorms National Park is a campaign to inspire the international travel trade to list the UK's largest National Park as a must visit destination, whic has received a £40,000 Growth Fund award from the national tourism organisation.
VisitScotland Growth Fund supports national, regional and sectoral tourism groups across Scotland to deliver partnership marketing campaigns.
Led by the Cairngorms Business Partnership, the campaign will target international buyers in France, Germany, Scandinavia and North America for the first time, encouraging them to list the Cairngorms within their product suite for travelers who design their own itineraries and arrange their own travel plans.
This will involve activities such as visiting international travel trade events, producing trade focussed content and arranging familiarisation trips.
This will raise the international profile of the National Park among the travel trade and increase visitor numbers and spend, especially from the key target international markets.
The SnowRoads, a fully immersive, digitally enhanced 90-mile route through the National Park, will be one of the campaign's lead products. Offering scenery, wildlife, history, culture, whisky and adventure, it appeals to a wide visitor profile and many travel trade operators.
The trade-focused activity will be supplemented by consumer activity, including work with influencers, digitally-led marketing and new video content. Therefore, when potential visitors see the National Park listed with suppliers they will be able to access engaging content on their social media channels and through any independent web searching they do.
Planning is already underway for the Year of Coasts and Waters 2020, a year-long programme of events and activities which will shine a spotlight on the impact our waters have on our country. The National Park is the source of the River Spey, Dee and Don, and includes headwaters of five other important rivers, meaning the campaign will be in an excellent position to collaborate with activity around Scotland's next themed year.
The Cairngorms Business Partnership has over 380 members and additional campaign partners include the Cairngorms National Park Authority, Perth and Kinross Council, Tomintoul and Glenlivet Holidays Homes, Rothiemurchus and the Fife Arms, making it an excellent example of partnership and collaboration in Scotland's tourism industry.
Mark Tate, chief executive of Cairngorms Business Partnership, said: 'We are delighted to be working with VisitScotland to promote the Cairngorms National Park. Our Growth Fund campaign is a true collaboration. As well as VisitCairngorms contributing on behalf of our members we are also receiving specific support for the campaign from the Cairngorms National Park Authority, The Fife Arms Hotel, Tomintoul and Glenlivet Holiday Homes, Rothiemurchus, Perth and Kinross Council and Caledonian Sleeper.
'Our £80,000 campaign will really help us reach an international audience whilst building our own skills and our members skills.'
Jo Robinson, VisitScotland regional director, said: 'From breathtaking scenery to fascinating heritage, beautiful wildlife to world-famous distilleries, the Cairngorms National Park has so much to offer visitors. This exciting new campaign will help position the Cairngorms as a top destination for visitors in a number of our core markets.
'I'm thrilled that we were able to support this campaign through our Growth Fund award and I look forward to the inspirational trade activity and engaging content that it will bring. Partnership and collaboration is at the heart of Scottish tourism and VisitScotland works with local industry to develop and deliver innovative initiatives that grow the visitor economy.'
Scott Ashforth, the Whisky Castle and Highland Market, Tomintoul, said: 'I was happy to hear that this campaign has secured the support of VisitScotland. It looks set to attract visitors from all over the world to the Cairngorms which will be great for the communities here. I'm pleased that the Cairngorms Business Partnership have consulted with the local populous to ensure this campaign truly celebrates the heritage and culture of the area.'
The Cairngorms Business Partnership is a private sector, not-for-profit, Destination Management Organisation and Chamber of Commerce. They trade as visitcairngorms.com and support and advocate on behalf of businesses within the Cairngorms National Park.
The VisitScotland Growth Fund supports collaborative tourism marketing projects which focus on growth and ensure that visitors experience the best of Scotland. To be eligible for a Growth Fund award, applicants must place a strong emphasis on digital marketing and the creation of digital content assets.