Mountains, waterways and history in Annecy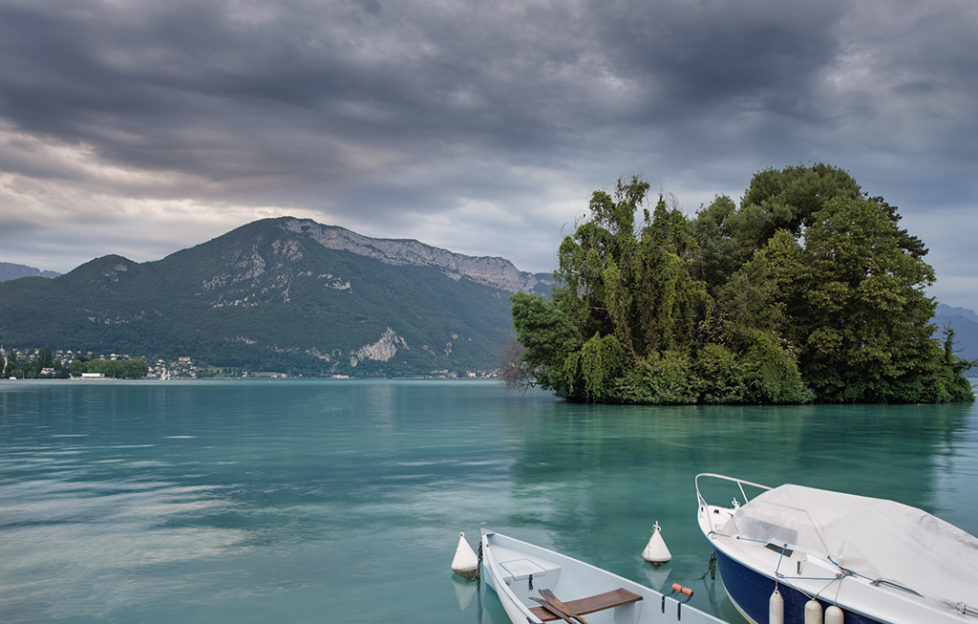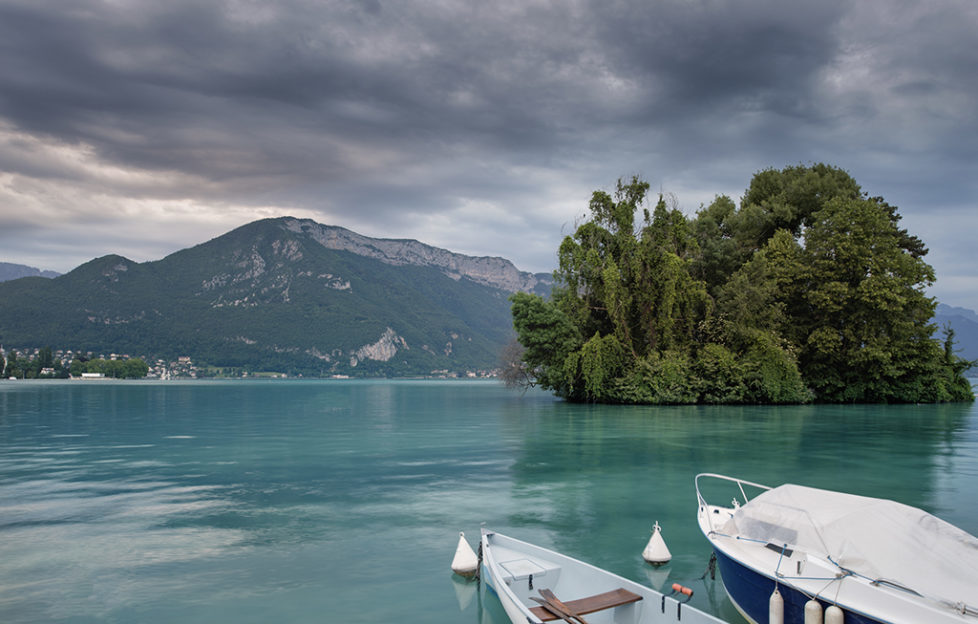 Richard Bath spent an enjoyable few days in Annecy.
What is it, and where is it?
Annecy is a beautiful medieval French city set against a backdrop of towering mountains, criss-crossed by waterways and on the shores of the crystal clear waters of Lake Annecy. The superbly compact little town's position means it has various evocative nicknames, such as 'the Venice of the Alps' and 'the Pearl of the Alps'. Crucially, it's barely more than half an hour from Geneva Airport by car or bus, or a more leisurely 90 minutes by train.
Why do I want to go?
It's one of the truly great lesser-known weekend city breaks, up there with gems like Bruges, Girona, Lucca, Talinn and Valletta. In this capital of the Haute-Savoie, there's enough history to keep even the most committed Philistine entertained, and now that Annecy is an upscale commuter town for Geneva there are gorgeous restaurants on every street. With its narrow cobbled streets and waterfront walks, it's chocolate box beautiful so perfect for a romantic break.
What is there to do?
It depends what pushes your buttons. The one thing you should definitely do is to take a trip on one of the man tour boats that chug around the lake, taking about 90 minutes to go to the far end of the 35-kilometre lake. These depart regularly from the town centre and cost around €15 per person.
If you're feeling more hearty, in the summer you can rent a paddle boat or water skis. Or there are bikes, electric bikes and Segways for hire, and plenty of flat ground on which to ride (including out around the lake). In the winter, the twin ski resorts of Le Grand Bornard (cheaper and so popular with families) and La Clusaz (more upscale) are barely 40 minutes' drive.
And if we're feeling more cultural than sporty?
Go and walk up the hill in the centre of town and go to the Chateau d'Annecy, with its incredible views across the lake and up to the Alps. A ticket costing €7.20 will give you entry to the castle and to the Palais de l'isle, the most iconic building in the old town. Built on a little island in the centre of the fast-flowing Thiou river, it has a fascinating history and is definitely worth a visit. There are also several remarkable churches, including the Eglise St-Francois de Sales, which is still used by Annecy's large Italian community and where mass is still held in Latin.
For film-buffs, the week-long Annecy International Animated Film Festival, which takes place in June each year, is the Cannes of the animated film world and worth trying to see.
But mainly the best thing about Annecy is just walking down the jumble of pedestrianised tight-knit cobbled streets that make up the old town. We stopped in various bars (including the superb Captain Pub) and spent hours in the market (fresh produce on Tuesdays, Fridays and Sunday morning; antiques and crafts on the final Saturday of the month). One other thing you must do: go and eat a cake from the remarkable Philippe Rigollot Pastry shop, you won't regret it.
Where to eat?
This being the Haut Savoie, the traditional food is mountain nosh like tartiflette, and reblochon is not hard to find. Restaurants like Osavoyard and the gorgeous L'Etage are excellent, as is the excellent Michelin-starred L'Esquisse. With so much money sloshing around thanks to the influx of rich bankers from Geneva you're spoiled for choice if you don't like cheese-based Savoyard cuisine. We loved Le recto, a contemporary and rather self-consciously hip establishment that owes more to Heston Blumenthal than Alain Ducaisse, while Le Denti (seafood) and La Cuisine Des Amis (Moroccan-French) are also excellent.
Where to stay?
We stayed at a wonderfully new and trendy little four-star hotel called Le Boutik. Pared-back, eccentric and utterly adorable, we loved this fantastic little hotel, which was within a stone's throw of the old town yet incredibly quiet. Other people we met recommended the Hotel du Savoie and the upscale Hotel Imperial Palace.
Weather?
One of the great things about Annecy is the climate. The average in April is in the 60s (15 degrees celcius) while between June and August it's in the high 70s (24-26 celcius).
Value for money?
It's not cheap, although if you look hard enough you can find good value, especially out of season. There's also lots to do here that doesn't cost the earth.