Precious times at Pitcarmick…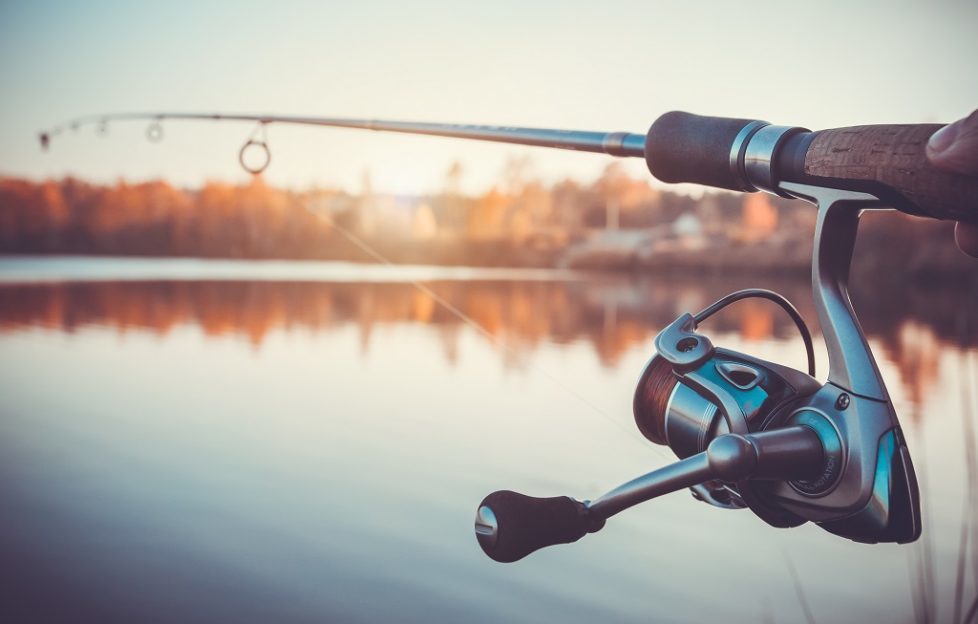 Little Pitcarmick Loch nestles between Kirkmichael and Bridge of Cally in North Perthshire amidst the grouse moor and rolling heather-clad hills of the Pitcarmick Estate.
In many ways it is an unremarkable loch, only 7 acres or so in size, reasonably shallow and not full of trophy trout –  but this is an ideal venue for an overnight angling adventure with your progeny as I found out to my immense satisfaction in April this year.
Perhaps its most engaging feature is its lovely rustic stone boathouse, complete with fireplace which provides an ideal base from which to fish the loch. The accommodation element of the boathouse (a simple room complete with table and benches with a fireplace at one end) sits right above the boat which rests on the water permanently.
Basic yes, but that's half the fun isn't it? Being right by where you can park your 4×4 (and believe me you need one to negotiate the rough track to it) means that you can bring all the comforts required to make a young lad's adventure complete – camping stoves, sleeping bags, camp chairs & beds, lights, playing cards and plenty of food goodies. Plus a dram for the bigger boys.
This means that there is a snug refuge for everyone if the wind blows cold or the rain tips down, as well as providing a nice base for all the 'looking after yourselves in the wild' activities which makes such adventures so memorable to those of us who love the great outdoors.
As an obsessive fisherman (there, dear wife, I have admitted it in writing) you do have to remind yourself that your young son or daughter may not want to spend quite as much time on the water as you do. Being a relatively small loch it would also be too easy to overfish Pitcarmick and so it is also nice to have somewhere for a cup of tea whilst you rest the water.
My recent lads and dads trip saw me take my son, Fraser with my pal Billy Fotheringham and his eldest son Sandy to savour the delights of Pitcarmick. Iain Robertson, the Estates Wildlife Manager had allowed me to recce the loch as a venue for such an adventure in early April, which was a bit too early for it to reveal its true fishing potential – even after a 'milder' winter such a high lying loch takes time to wake up – but I sensed its undoubted promise as a pleasant beginners loch.
We sallied forth on the last weekend in April, unfortunately during the enduring period of cold easterly winds, determined to enjoy ourselves whatever the weather and fishing challenges. Having taken the Land Rover up the rough track and offloaded all our gear into the boathouse we proceeded to set up the fly rods for a casting practice session. With the consistent easterly blowing, this was to be from the dam itself, casting over the deepest water of the loch. This turned out not to be the beginning we had hoped for.
Whilst the youngsters stuck to their task and made a great start to their instruction, the clouds were clearly darkening and it wasn't long before the boys were simply 'doing their best' to cast in a wild sleet shower and Billy and I were left to offer encouraging noises – whilst all the time worrying that this might just put the boys off forever. Thankfully, the boys were made of sterner stuff and their robustness saw off the poor conditions with morale still high.
Things improved immeasurably when Fraser hooked, landed and returned a pretty quarter pounder. Nothing like a fish to raise flagging spirits.
Unhappily this specimen turned out to be a loner and no more action was forthcoming, nor even hinted at with the surface of the loch untroubled by any signs of feeding trout. It was time to retreat to the boathouse for a well deserved meal. And what a feast we had! A great benefit of Billy being a farmer was a handsome supply of steaks which we four carnivores devoured along with copious fried onions, mushrooms, eggs and cous cous (easy to make just requiring boiled water).
Unfit for anything else after our banquet, we retired to the end of the boathouse and passed a wonderful evening enjoying the heat and flickering flames of the roaring fire in much the same way, we surmised, as mankind had done for generations before us. Simple pleasures indeed, but all the better for that. And funnily enough neither of the boys missed the telly or the Xbox or their mobile phone!
The next morning dawned very bright and very cold. Having scraped the ice from the inside of the windows we looked out and took in the view. The loch looked magnificent but entirely unsuitable for fishing – it would take a few hours for things to heat up enough to perhaps see the trout feeding. So we had a huge breakfast (more fried food) played cards and waited for signs of fish.
And we waited. And waited.
By eleven o'clock we decided to venture out in hope rather than expectation having still not seen a fish rise. Splitting into our father and son pairs, Billy and Sandy took first stint in the boat whilst Fraser and I cast into the inviting margins from the bank swapping over after an hour.
With great frustration on behalf of the boys who covered a lot of water with good casting and presentation of their wet flies to no effect whatsoever, I have to sadly report that we hooked absolutely nothing on the second day. I suppose the boys learnt one of greatest truisms of angling- that you don't need the fish to be biting to make it a great day's fishing, but it helps.
Fraser and I will be returning soon to Pitcarmick, probably with Billy and one of his other sons, not because the fishing is great (although I am sure it will eventually yield some more modest yet wonderful trout) but because it is a delightful venue that affords a father and son the wonderful opportunity in our mad world for simply enjoying each other's company in the timeless pursuit of wild brown trout in wild surroundings – and what's not to like about that?
PS. Since writing this article, the Estate owner has decided to cease allowing parties to stay overnight in the Boathouse, so my search now begins to find somewhere equally engaging for such trips. Any advice anyone?