Office of the Dean…..Burn's Supper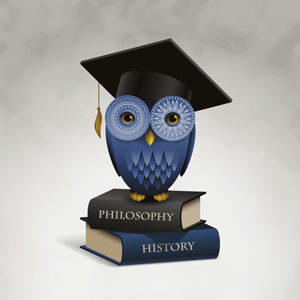 St Andrew's College, King George IV Bridge, Edinburgh EH1 3TD
THE COLLEGE'S Burns Supper was held last night in Great Hall, which seems to have survived without discernable structural damage. This is more than can be said for some of my more boisterous colleagues who seem to regard Burns Night as open season for all manner of misbehaviour, fuelled as usual by industrial quantities of uisge beatha.
"Suffering this morning, are we?" I enquired of a bleary-eyed Bursar, whose breath alone would have restarted the College generator.
"Afraid so, Dean – from third-degree Burns," was the gruff response as he lumbered off to the coffee machine.
Our Burns night is one of the oldest in the country, dating back to 1802 when the poet's grave in Dumfries was less green than the complexions of some of his devotees in the Common Room this morning.
I have to MC the proceedings, being a co-editor of the Burns Encyclopaedia, and began by explaining to the curious overseas Fellows and Dons what was likely to happen. The menu itself needed interpretation for the uninitiated, trumpeting 'Ongauns' on one side with the recitations and songs and 'Ingauns' on the other side with the bill of fare.
"Can you all hear me at the back?" I began innocently, only to have our resident wag, philosopher Archie McIntyre, rise and say,
"Yes, indeed I can; but I'd be very happy to swap with someone who can't."
Ribald laughter greeted this insolence, which I supressed by banging the Mace on the table, inadvertently sending a full glass of Oloroso into the capacious lap of the Rector.
"The Reverend Chaplain," I announced, "will now ask Grace in the name of —
"Christ!" shouted the Rector, recoiling as the first seepage of sherry reached his groin.
"Thank you, Rector," I said, "the Chaplain is aware of his Master."
The Selkirk Grace then followed, whereupon the Bursar, charged with the Address to the Haggis, announced its impending arrival in Hall.
"In five minutes, Messrs. MacKenzie and Stuart of the Dept. of Music, will pipe in the Haggis – and in five hours it'll be piped out again – by Messrs Armitage Shanks of Barrhead!
The evening then followed its predictable pattern of songs, recitation and speeches, the highlight of which was the Reply to the Toast to the Lassies by Professor Dorothy Finlander of Harvard University. Dotty is with us for a year to research the advent of women into British public life. She is learning to shed the wondrous prolixity of US academia in her contacts with our rather more laconic citizens. Said she to Dr Charlie Robertson a sociologist of unusual brevity,
"Dr Robertson, among Scottish women is there much discussion on psycho-social postnatal cybernetic feedback problem situations?"   Charlie thought for a moment,
"Madam," said he, "in the tenements of Edinburgh, they speak of little else…"
Dotty's speech put Man – or rather men – firmly in their place by pointing out that Burns himself had given women pride of place in the scheme of things; had he not written;
All Nature swears, the lovely Dears, Her noblest work she classes, O, Her 'prentice hand she tried on Man, An' then she made the Lasses, O!"
Women, we were told, are much tougher than men, living on average of seven years longer than their male partners – mainly due to their general avoidance of excessive carnivorous eating, drinking of mind-altering coloured fluids and inhalation of rolled-up plants.
And above all, there is their great feat. In just 270 days a woman assembles, from a single cell ten times smaller than a pinhead, the most complex object in the known Universe. Nothing detected by the Hubble Space telescope, we were assured, comes even close to the intricacy of a newborn infant, composed as it is of 20 trillion cells organised into 16 integrated organ systems and surmounted by a supercomputer with a 600 GB memory.
Dotty's peroration was tremendous.
"When it is further considered," she thundered, "that a woman does this almost always without error and moreover delivers it on time, on budget, and alive, then beside this colossal achievement the male contribution to the process is seen for what it is – a pale and insignificant thing!"
She's right, of course.
"What would men be without women?" Mark Twain was once asked.
"Scarce, Sir, mighty scarce" was the sage's sage reply.
The Burns Night ended, or rather was meant to end, with a Toast to The Immortal Memory of Burns by my old friend Prof Willy Cruikshank of Glasgow, the greatest living authority on the Bard. However, when he got up to speak it was already ten minutes past midnight – and the game was up. He said,
"Dean, Dons and Fellows of St Andrews College;
Good Morning! I had not realised when I accepted your kind invitation, that his was two-day Dinner… so may I wish you all a very good night!"
And down he sat to thunderous applause – headed by me – after a speech which had lasted all of 30 seconds.
It was time, high time, for Auld Lang Syne…