Kinlochmoidart Aug 2013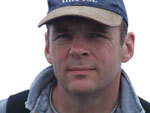 Moidart has history – loads of it. From the varied antics of Bonny Prince Charlie and 'the seven men', concrete bob Robert McAlpine and others, this beautiful rugged place has a sense of history running through it at every twist and turn of the road.
However, the history I was interested in on my trip to this area last August was from the 1800's: "It was in January 1884 that Mr Stewart obtained 30,000 (two boxes) of eyed Loch Leven trout eggs from Howietoun…..He placed them in artificial redds in the burn between Loch Nam Paitean and Loch Mhadiadh. The following year no trout were observed, but in August 1886 a shepherd informed Mr Stewart he had seen a few fish rising, so a fly-rod was taken up and twelve well-conditioned trout, averaging about half a pound, were caught in Nam Paitean….In September 1886, larger fish began to rise and four were killed in Loch nam Paitean, the largest weighing one and three quarters pounds. In the same year it was found that a number of trout had ascended the burn to Loch Mhadiadh." Successful Fish Culture in the Highlands, by John Bickerdyke, Journal December 1893. Such history is of great interest to the wild trout angler!
So, as much as we think the wilds of Scotland are wilderness, we must never forget that the hand of man has marked our small country for generations leaving legacies both good and bad for those that follow. As an angler, the 'seeding' of lochs with Loch Leven trout over a hundred years ago appears to be a good thing, in particular if we presume there were no indigenous fish there before. My experience of catching the progeny of these original Loch Leven fish has always been a positive and so I was keen to have a crack at the fish of Loch nam Paitean (OS Landranger sheet 40, grid 724739) and to sample whether they were worthy of such a heritage.
And so it was, on a sweltering hot August morning last summer, that I found myself walking up the steep slope from Kinlochmoidart House to the loch, laden with a rucksack containing two day's supplies, one-man tent, lightweight sleeping bag and the other minimalist equipment experience of 20 years in the Military and even more in the hills has distilled my kit to. Light as my rucksack was – it was still swelteringly hot. And steep.
Not to worry, I wasn't in a rush and the regular stops to catch my breath allowed me to enjoy the stunning views to the South and West towards Lochs Sheil and Moidart, Kentra Bay, Acharacle and in the further distance the Ardnamurchan peninsular that I had come from.
Throughout my climb I was sadly aware of heavy construction plant to my right, and from time to time I was to catch sight of what appeared to be a track snaking its way uphill. As tempting as it was to traverse over to what might have been easier going on a stone built track, I resisted – I enjoy my wilderness being a wilderness and would rather not be too reminded that the hand of man is never still.
As I finally crested the ridge I was treated to the marvellous vista of Loch nam Paitean with its many islands and inlets. I was also able to see what the track was leading to – a large group of excavators engaged in some form of civil engineering works. From the distance I was (and I wasn't about to get closer) I couldn't make out whether the project was in relation to hydro-electric power or simply water extraction. As a civil engineer by degree, I presumed the former, but as much as I was slightly scunnered that 'my wilderness' wasn't quite what I'd hoped it would be, I was forced to concede that t'was ever thus as I reflected on the events of 1887 as it was in that year that Robert Stewart threw up a dam in Loch nam Paitean to channel the water to an electricity generator. Successful Fish Culture in the Highlands, by John Bickerdyke, Journal December 1893.Plus ça change….
Who was I to object to how the people in this remote area made the best out of their resources, but I just hoped that the subsequent easier access to this loch and its neighbours does not result in them being overfished. No-one is likely to re-seed these lochs in the future, and their fish populations are always delicately balanced.
In the meantime, and in relation to the current fish population, I had work to do, so having grounded my pack in a suitable location, I set about my plan to exercise the loch's finned residents.
Your first dozen casts in wild lochs are always a joy of expectation and this occasion was no different. Even though no fish were moving in the bright sun, experience has shown me that a nice big dry sedge left still in such conditions can tempt an explosive rise from the depths…
Not this time! Despite my well made plans, the fish showed no interest in rising and so I had to recalibrate my expectations as well as deciding whether to stick with my method or to adopt plan B. As I made a brew, I considered my options, all the time admiring what was truly beautiful countryside. In looking to the heavens for inspiration I noted that the clouds were thickening towards the West and this boded well for the next phase of my attack. Having gauged that I had an hour or so of bright sun to contend with before the cloud had its effect, I decided that I would use this less-than-ideal fishing time to move off to one of the satellite lochs, pitch camp and then recommence my assault when conditions were more favourable.
My investment in moving proved a good one. Having made camp right on the shore of Lochan Meall a Mhadaidh I set off round its inviting margins and from a small knoll immediately observed a large trout cruising in the shallows. I sat, heron-like in the heather and cast my dry fly in the path of the trout. Unfortunately, unlike a heron, I did not manage to keep still enough and an unwanted stretch of my leg alerted my quarry which glided off into the clear depths without looking at my fly. Obviously not an easy loch but with residents that were worth some attention.
The next six hours passed in an instant, lost as I was in the pleasure of prospecting with my selection of dry flies. With the softening of the light, the fish became much more obliging and I enjoyed a succession of trout hitting my fly, some of which I even managed to convert into successful strikes. The fish were a good average size, absolutely beautiful and put a satisfying curve into my 5-weight Greys rod.   Wilderness fishing at its best with not so many fish as to make the day too easy, but enough to keep anticipation high – and there's nothing not to like about that. Added into the mix was the near constant cackle of a pair of red-throated divers who clearly did not like sharing 'their' loch with a stranger. Marvellous.
Having had a great night's kip in my faithful old tent and enjoyed as good a bowl of porridge as any man could wish for, I struck camp and headed back to Loch nam Paitean to have another crack at its treasures. The clouds of the previous day, so satisfying at the time for dulling the bright sun, had by now delivered a light but constant drizzle and this, allied to a slacking off of the wind made the day perfect for my least favourite Highland companion, the midge. Resigned, therefore, to having a tougher time than on the previous day I decided to fish wet flies so that I could be more aggressive in my approach and far more mobile, thus limiting the attentions of my tiny tormentors.
Even in conditions of drizzle and midges Loch nam Paitean retained its beauty and allowed me to enjoy my day. Such was the nature of the loch with its multitude of bays and inlets, I soon forgot about the civil engineering in its South-East corner and managed to concentrate on catching its trout. Once again, they were not easy, but sport came on a regular basis which is as much as I would have wished. By mid-day I had accounted for and released five very plump and well spotted fish on a day where there was no obvious rise, so I felt honour had been satisfied.
Alas, my time in Kinlochmoidart was all but over, and in a rain that was growing ever more heavy, I packed away my rod and headed back towards the softer foot of the glen where man's hand, whilst hardy oppressive, was much more obvious.
As I drove back to Portuirk at the end of the Arnamurchan peninsular where I was staying, my trip over, I was all the more conscious of the history of this wild land and that what I was seeing was an amalgam of wildness and human endeavour. I wondered how many other lochs, glens, and rivers – all apparently so untamed – held stories like those of Loch nam Paitean?
Notes:
This is sheep/deer tick country – wear light coloured clothing and check regularly.
Those wishing to fish the lochs to the immediate north of Kinlochmoidart should contact the delightful Mrs. Stewart at Kinlochmoidart House: phone number 01967 431609. The permit is £5 per day.
Anthony Glasgow