Keep an eye on ospreys through nest webcam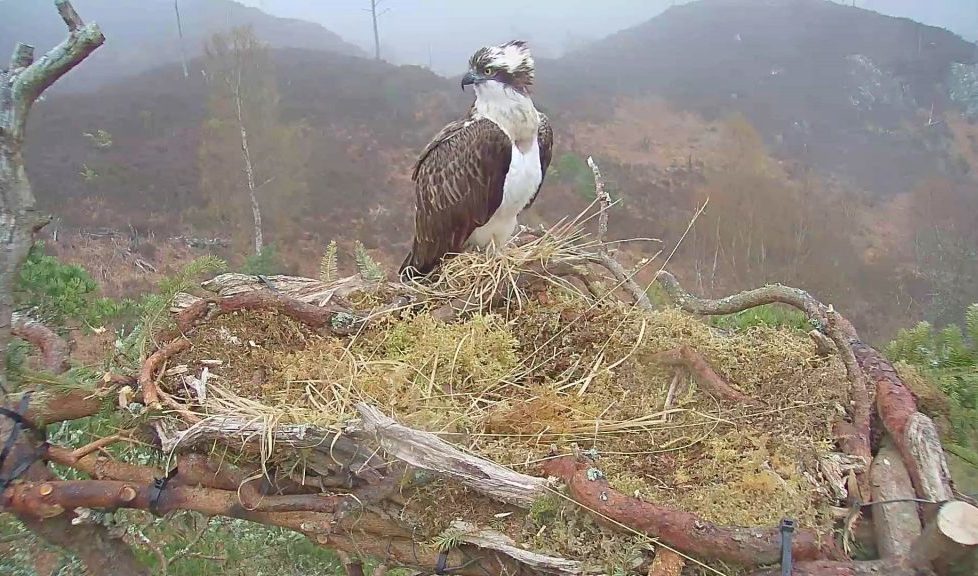 The eyes of the world will be on Scottish ospreys.
The osprey nest camera at Loch Arkaig, which was watched by thousands around the world last year, is due to be switched on today (Thursday, March 22) after a winter hiatus.
The camera stream, which attracted more than 200,000 viewers last year, beamed live footage of ospreys Louis and Aila around the world. The global audience watched with interest as the pair raised their first chick Lachlan in the trees on the shores of Loch Arkaig over the course of last summer.
The camera were switched off over the winter months owing to the birds having migrated to West Africa.
During the winter break, two new nesting platforms have been built at Loch Arkaig Pine Forest, bought in partnership by Woodland Trust Scotland and Arkaig Community Forest last year, to encourage more ospreys to settle in the area.
Licensed bird workers Justin Grant and Lewis Pate have helped set up the new platforms with Woodland Trust volunteer Kirsty Duncan from Ballachulish providing ground assistance, including carving spruce branches into building material to be hoisted up.
George Anderson of Woodland Trust Scotland said: 'We expect Louis and Aila, our osprey pair back in April and everyone will be able to enjoy the drama at the nest over the internet, thanks to Locheilnet and our solar-powered camera.
'To encourage more ospreys to settle in the area two pine-top platforms have been built. We hope to install another two later in the year.'
The osprey nest cam supported by Players of People's Postcode Lottery can be seen HERE.