Event thanks public over stranded marine life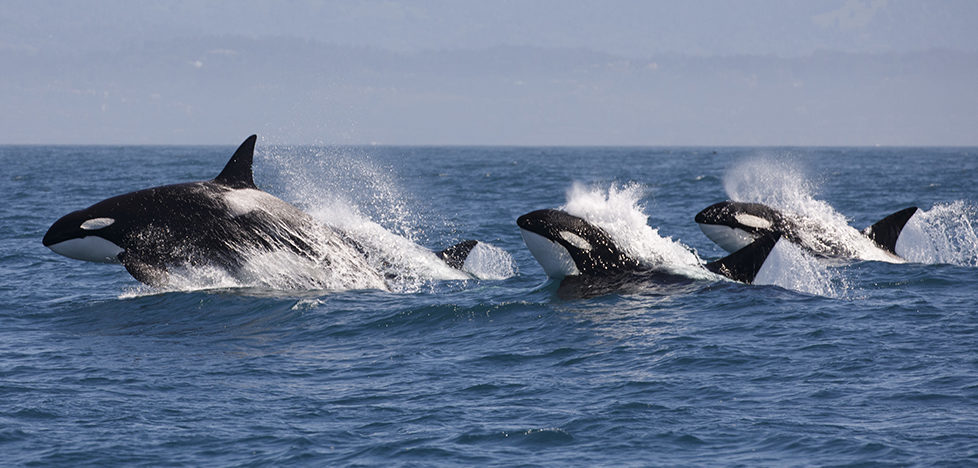 A celebration of citizen science following a year that saw more reportings of stranded marine life around Scotland's coasts than ever before is to be held in the Highlands.
Organised by the Scottish Marine Animal Stranding Scheme (SMASS) – part of Scotland's Rural College – and Whale and Dolphin Conservation (WDC), the event will look back at some of the stranding events of 2018 and acknowledge the crucial contribution of members of the public to understanding life in Scotland's waters.
Taking place in Inverness on Saturday 2 March, the Marine Forum 2019 will feature a range of interactive workshops and presentations from a number of expert speakers, including Dr Andrew Brownlow, who manages SMASS, and WDC chief executive Chris Butler-Stroud.
The forum focuses on live animals as well as strandings, with speakers such as Sarah Dolman from WDC explaining how Shorewatch data is used to protect cetaceans.
Shorewatch is a network of trained volunteers monitoring the presence (and absence) of whales and dolphins at selected sites around the Scottish coastline, to raise awareness and capture vital data crucial to long-term management plans and protection of the creatures.
Workshops will include an introduction to identifying bones washed up on the beach, organised by National Museums Scotland.
Dr Brownlow said: 'We hope this event will allow us to feed back results to the many volunteers, citizen scientists and members of the public who take part in marine research and conservation in Scotland.
'Both the SMASS and the WDC Shorewatch initiatives rely on help from members of the public, and in particular our networks of trained volunteers. In order to understand what is going on around our coastline, we depend on members of the public finding something on a beach, reporting it to us, and then our volunteers who give up their time to head down to a beach to collect photographs, measurements and samples
'We want to demonstrate how these data are being used, but also provide an opportunity for those researching, working with or who are simply just passionate about marine ecosystems to come together and share results, experiences and ideas.'
Dr Brownlow described 2018 as 'an extraordinary year', with more than 930 strandings reported.
Chris Butler-Stroud said: 'The problems faced by whales and dolphins around the world are no longer subject to simple solutions. The complex interacting threats to their very survival is matched only by the number of ways we can approach their protection, which is where citizen science comes in.
'No one government, person, company or organisation alone can protect these highly mobile populations and individuals. It's only by working together in multi-disciplinary teams of motivated people that we can hope to achieve the recovery of these remarkable fellow creatures, and Shorewatch is a shining example of that.'
The SMASS and WDC Marine Forum 2019 takes place at the UHI Centre for Health Science, Old Perth Road, Inverness, on Saturday 2 March at 9.30am.
Tickets can be booked HERE.