Scottish forests join The Queen's Green Canopy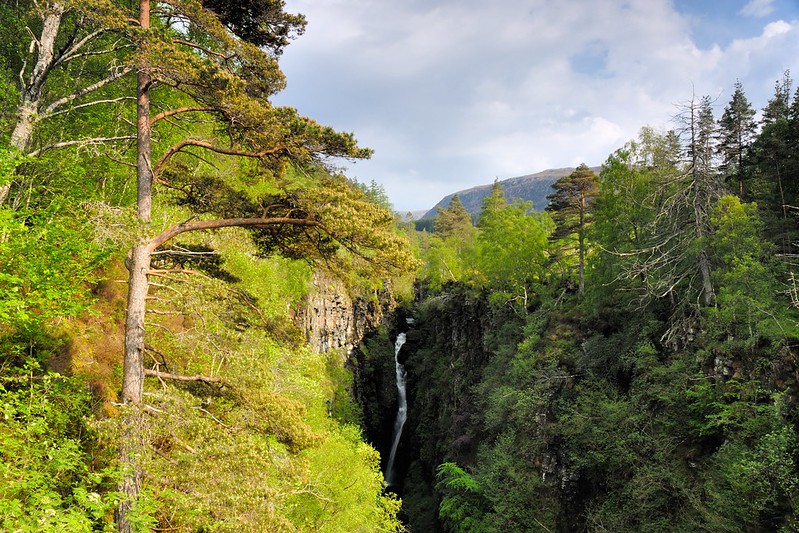 TWENTY-ONE of Scotland's ancient forests and 19 of its ancient trees have been selected to join The Queen's Green Canopy.
The woodlands are among 70 ancient woodlands and 70 ancient trees being dedicated to the Queen to mark her platinum jubilee.
The project was launched by Prince Charles, the Duke of Rothesay, under an old Sycamore at Dumfries House.
The Duke said: "I am delighted to have the opportunity to launch this project in the grounds of Dumfries House under the majestic branches of this old Sycamore, which pre-dates the very house itself, having grown from seed more than 420 years ago.
"Planted in 1599, during the reigns of Queen Elizabeth I and King James VI, it is remarkable that this ancient tree is as old as Shakespeare's Hamlet and Caravaggio's David and Goliath."
Trees selected for the canopy include Robert The Bruce's Yew near Loch Lomond, the Balmerino Sweet Chestnut in Fife – said to be planted by Mary, Queen of Scots – and fiddler Niel Gow's Oak in Perthshire.
Forests chosen by the initiative include Glentrool Oakwoods in Perthshire, home to a stone commemorating Robert the Bruce's victory at the Battle of Glen Trool, and the Birks of Aberfeldy, made famous by the national bard, Robert Burns.
Four forests owned by the National Trust for Scotland – Coille Mhòr and Corrieshalloch Gorge in Wester Ross, Mar Lodge in Aberdeenshire, and Merkland Wood in Brodick country park on Arran – are also among the woods selected to form part of the canopy.
Stuart Brooks, head of conservation and policy at the trust, said: "We are very honoured that four of our most important woodlands have been selected to be part of this celebration.
"They are a wonderful demonstration of the diversity of woodland habitats that the trust has in its care, from the rare Atlantic rainforest of Wester Ross, the dramatic Corrieshalloch Gorge, and the ancient pines at Mar Lodge to the species-rich Merkland Wood on the isle of Arran."
Meanwhile, Scots are continuing to plant trees as part of other projects being run by The Queen's Green Canopy.
Pupils from The Gordon Schools at Huntley in Aberdeenshire will today join their headteacher Phil Gaiter and Major Grenville Irvine-Fortescue, deputy lieutenant of Aberdeenshire, to plant trees at their school.
Read more about Scotland's flora and fauna on Scottish Field's outdoors pages.