The latest weekend bag from Gandys – tried and tested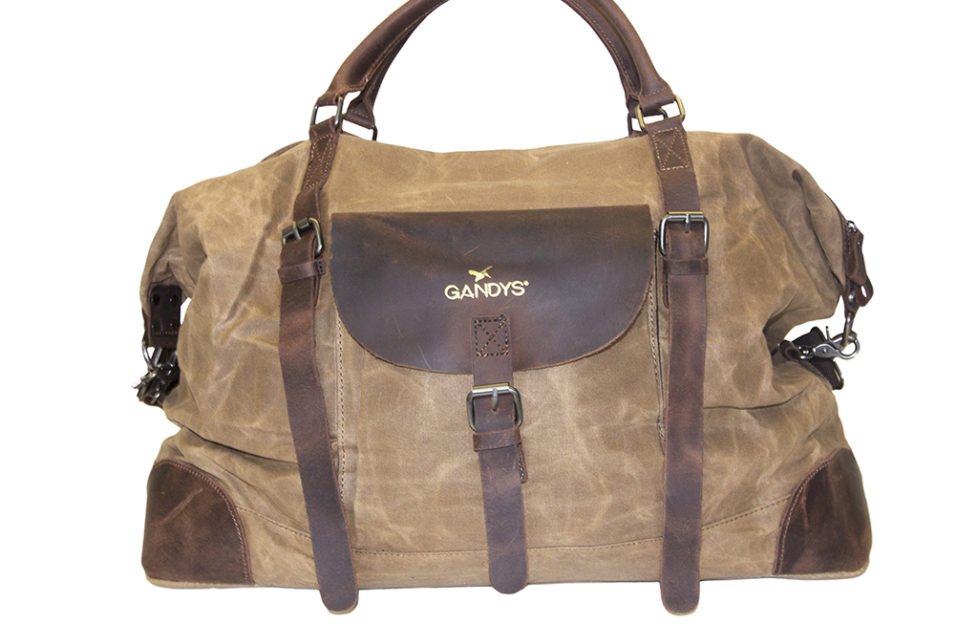 We try and test the new Gandys Large Dusty Terrain Waxed Weekend Bag.
WHAT IS IT? Large sand waxed weekend bag. RRP £119.99. www.gandyslondon.com
I WANT IT BECAUSE: It is very functional and spacious but is also the epitome of shabby chic. It has a water-resistant sandy-coloured 100% cotton exterior and 100% polyester interior that's completely waterproof, plus leather detailing to make the bag more durable.
USEFUL FOR: Weekends away. It's surprisingly spacious with a 72l capacity, but with dimensions of 41x56x28cm it's cabin friendly when flying.
HIGH POINT: It has internal and external pockets, plus removable shoulder straps for multifunctional use, which make it comfortable to carry.
LOW POINT: The waterproof inner lining does make it feel slightly like a giant toilet bag!
Click HERE for more details.