Royal Highland Show continues with rural skills landmark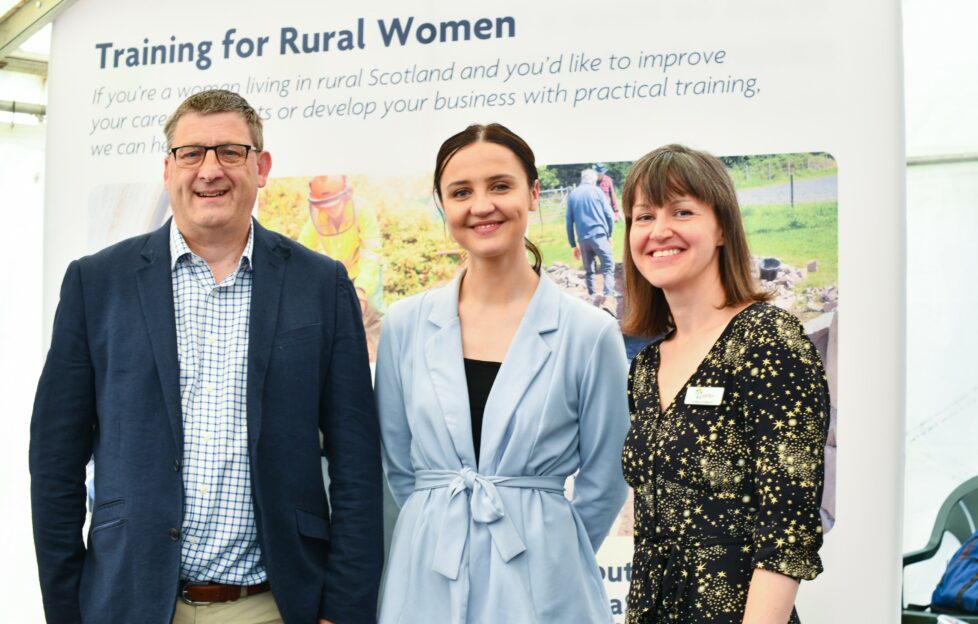 THE Royal Highland Show continued today, with a rural skills training fund for women being hailed as a success.
More than 750 women have received support from education body Lantra Scotland's Women in Agriculture Practical Training Fund since it was launched last year.
Training courses on offer have included tractor and trailer driving, sheepdog handling, lambing, cattle hoof trimming, and chainsaw use.
Liz Barron-Majerik, Lantra Scotland's director, said: "Research into the gender imbalance within agriculture in Scotland suggested that women needed more support to access vocational and practical training.
"This led to us working with the Scottish Government to create a fund specifically for women, covering costs of up to £500 for those who could show how the practical training would support their business or employment options.
"We are all extremely proud of everyone who has used our women in agriculture fund to develop their skills and talents.
"By making the sector more accessible, we are ensuring the long-term sustainability and resilience of Scotland's rural economy."
Food and drink celebrated at Royal Highland Show
Members of the public have returned to the showground at Ingliston on the edge of Edinburgh for the first time since 2019 due to the pandemic – and they've had plenty of food and drink from which to choose.
Isle of Barra Distillers has been using the event to show off its Island Dark Rum, which was released earlier this week.
Meanwhile, Brownings The Bakers – maker of the famous "Killie Pie" – is making its tenth appearance at the show, teaming up with German discount supermarket chain Aldi.
"The sampling opportunities are fantastic, and we always see an uptake in sales following the event," said John Gall, Brownings' managing director.
Major David Walter wins award
During the opening morning of the show, Major David Walter of Balthayock Farms in Perthshire was named as the winner of the Sir William Young Award from the Royal Highland & Agricultural Society of Scotland (RHASS) for his "exceptional contribution to the world of Charolais cattle breeding".
First venturing into the breed in the late 1960s, Walter served on the Charolais Council, becoming its chairman in 1984 and then its president ten years later.
Bill Gray, RHASS chairman, said: "For more than half a century, the name of Major Walter of the Balthayock herd has been synonymous with pedigree Charolais cattle.
"He has contributed so much to the breed and sector at large over his years of hard work, so it's only right that he be acknowledged in this way."
Aberdeen unveils climate change crop research
As farmers gathered for the Royal Highland Show, the University of Aberdeen unveiled research into how climate change is affecting crops in China.
Working with academics from universities in China and Germany, the Aberdeen researchers found that improving soil quality could reduce the decline in crop production caused by climate change by 20%.
Pete Smith, professor of plant and soil science at the University of Aberdeen, said: "This study shows that improving soil quality will be a critical strategy for adapting to climate change and avoiding some of the inevitable negative effects of increased temperatures that will occur even if the Paris climate goals can be achieved."
The research was published in the journal Nature Climate Change.
Read more stories on Scottish Field's news pages.
Plus, don't miss Morag Bootland's article about the closure of cottage hospitals in the July issue of Scottish Field magazine.