Remembering the glory days on the Scottish rivers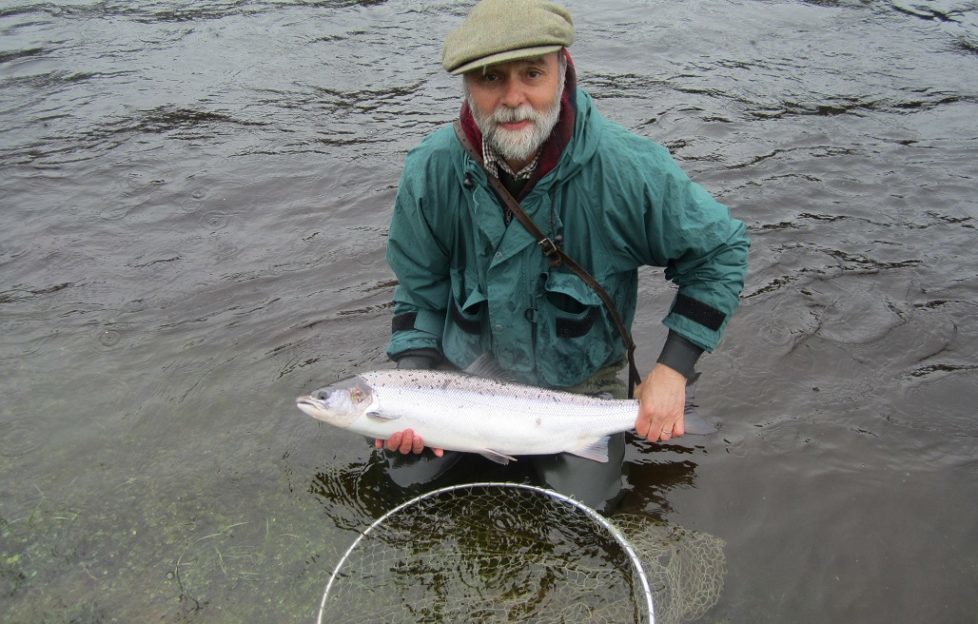 The 2018 Scottish salmon season began in January, many of the first anglers were escorted to the river bank by the sound of pipes and the chink of well filled whisky glasses.
Fishers are reputedly interested only in the sizes and numbers of fish landed, but this is not so. Stories in the fishing hut or back at the lodge more often centre on the funnier side of fishing – how else can we cope with paying extortionate fees for standing chest high in freezing water with a sore back from casting all day long?
In the mid-70s I regularly fished the Aberlour town water on Speyside. Many of the locals fishing alongside were employed in nearby distilleries, some used to have an early morning cast before setting off for work. You could recognise to which distillery they belonged by a three lettered anagram on the chest of their overalls. 'AGD' signified Aberlour Glenlivet Distillery, 'SMD' was Scottish Malt Distillers. But I was always puzzled by 'DTD.' When I asked what it stood for one angler quick as a flash said 'Don't Touch Drink!'
I suspect this was a well-rehearsed response but he finally revealed it was Dailuaine Talisker Distilleries, Dailuaine being a small distillery near the village of Carron a short distance upstream.
The family of current Laird Andrew Bradford have reigned at Kincardine on Deeside since late Victorian times. Miss Pickering, Andrew's grandmother, fished with tackle unrecognisable from today's feather weight 13-15 foot carbon fibre wands. She used an 18 foot wooden greenheart rod, more like a telegraph pole – the label on its case said "Miss Pickering's Light Rod" – she caught a 27lb and 38 ½ lb fish on 28th October 1905!
Andrew's parents, Brigadier and Mrs Bradford, were fishing one freezing February day. The Brigadier needed to break ice before starting to fish so cracked off a large ice floe. Unfortunately his wife was standing on it at the time; she kept fishing from it until it reached the end of the pool!
Willie Blair was a resident of Kincardine O'Neil and tenant of Kincardine Estate. He was a ghillie and then became a tackle maker/rod-maker. The Blair Spoon was his invention as, I believe, was the Toucan fly. He lived in fairly basic circumstances in an estate cottage, smoked like a chimney and worked out of a tiny shed in the garden which was his workshop, store, shop and office. Every shelf was piled high with tins, tinsel, feathers, etc. Quite how he managed to find anything was a mystery. The workshop smelled of an intoxicating mixture of tobacco smoke and acetone.
He lived in a semi-detached house and shared an outside WC with his neighbour. There was a kitchen sink inside. Around 1982, the laird visited Blair to advise him that they were going to improve his house by adding an internal bathroom – not only would he get an inside WC but a washbasin and a bath. He was grateful for the idea of a WC but he poo-pooh'd the idea of a bath. 'Whatever for?,' he said, 'I have a wash in the Dee every summer even if I dinna need it.' Bathroom installation went ahead. Blair died about five years later and by the fact that the blue protective paper on new sanitary fittings which soaked off with water was still there it was quite evident he'd stuck to his word and never used the bath.
Further down Deeside sits Tilbouries, owned for much of the 20thC by the Johnson/Gibbs families. Their best day was in March 1963 when 66 were landed by four fishers with a little help from two ghillies. Imagine their surprise when the following day they had another 66 fish. In just two days they caught what may now be considered average for the whole season.
I believe these to be record days for the whole river. They were brought back down to earth the following day catching just a solitary fish because the river rose overnight. Park, the beat immediately above Tilbouries, used to average over 1,000 spring fish back in the 50/60s. Here was the birth of the world-famous stoat's tail fly, created and tied by legendary ghillie George Cooper nicknamed 'the old fox' and pictured here with a fish of 42½lbs caught by the Laird Major Foster in 1955. The stoat became a great favourite and in one year it accounted for 238 fish of the 400 landed in the months of April and May. Today it's used the world over and is probably responsible for the capture of more salmon than any other fly.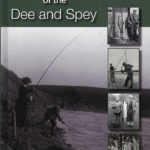 More fishy stories can be read in Iain D Ogden's recently published second book Great Salmon Rods of the Dee & Spey, available direct from the author at alta303@gmail.com.
Iain Ogden first began fishing for salmon while studying at Aberdeen University in the early 1970s. As a microbial biochemist in an Aberdeen Fisheries Research Laboratory he bought and renovated an old cottage on Deeside where fished regularly on the Middle Drum, Tilbouries and Park beats of the R. Dee.
Here he was witness to the last of the great spring runs on rivers covered in ice where double figure catches were commonplace; and sporting Lairds who gladly shared stories of even greater days when some estate totals repeatedly exceeded 1,000 springers annually. Inevitably, his passion for catching salmon led to the banks of many other Scottish rivers including the Spey, Deveron, Findhorn and Naver, and the Alta, Gaula and Orkla in Norway. His first book, Casts on the Dee and Spey was published in 2015 and his second Great Salmon Rods of the Dee and Spey in 2017. A third book on Notable Salmon Pools is underway. Available from Amazon and ebay.