International adventure film festival's world tour comes to Scotland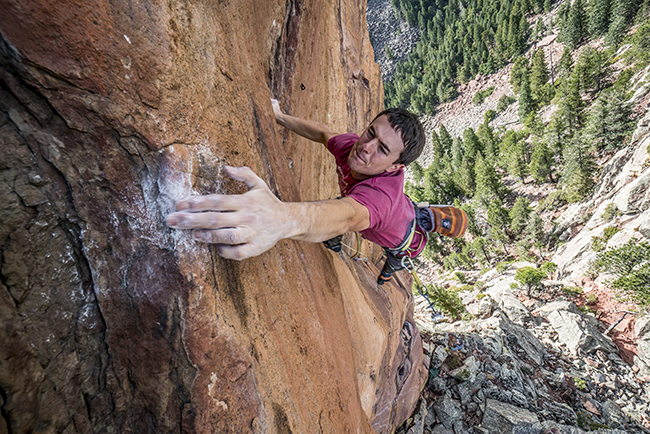 A series of brand new adventure films from the world's top explorers are coming to Scotland this month.
The 2018 UK and Ireland Banff Mountain Film Festival World Tour is the biggest yet, and features two different collections of brand new adventure films, starring the world's top explorers on mind-blowing journeys in wild and remote parts of the globe.
The UK and Ireland 2018 tour begins in Scotland on the following dates:
• 13 January, Edinburgh, Festival Theatre (matinee and evening screenings);
• 14 January, Glasgow, The King's Theatre;
• 31 January-1 February, Inverness, Eden Court Theatre;
• 2 February, Stirling, Macrobert Arts Centre;
• 3 February, Pitlochry, Pitlochry Festival Theatre (matinee and evening screenings).
Tour director Nell Teasdale said: 'This is the first time we've topped 100 shows in the UK and Ireland, which is really exciting!
'UK and Irish audiences have a huge passion for adventure, so we're delighted to be able to share these amazing films and their intrepid characters with wider audiences and even more venues.
'We guarantee the tour will inspire viewers to start planning their own outdoor adventures too!'
The tour's films are chosen from hundreds of films entered into the prestigious Banff Mountain Film Festival, which takes place every year in the Canadian Rockies. Each screening offers a real sense of community, bringing together outdoor enthusiasts who are into all sorts of outdoor pursuits, and there are free prize giveaways at every event too.
The UK and Ireland tour starts in Edinburgh on Saturday, 13 January, and finishes in Newtownabbey, Northern Ireland, on Saturday, 19 May, visiting nearly 60 locations with 105 shows along the way.
The tour is part of the wider Banff World Tour, which travels the globe each year, visiting nearly 50 countries and reaching more than 400,000 people worldwide.
The full film line-up is coming soon. Programme highlights include:
The Frozen Road – Yorkshireman Ben Page is embarking on a solo bikepacking journey in the Canadian Arctic. He starts with romantic visions of perfect solitude, but as the latitude increases and the mercury falls below -30C, he discovers what it truly means to travel alone in this great emptiness.
Into Twin Galaxies – A Greenland Epic – Top adventurers Ben Stookesberry, Sarah McNair-Landry and Erik Boomer are on an extreme mission in Greenland. Using kite skis, the trio tow their white-water kayaks 1000km over the Greenland Ice Cap to reach the northernmost river ever paddled – and then the challenge gets even tougher. With spectacular cinematography, remote wilderness and a large amount of suffering, this film shows what it's like to be far out of your comfort zone.
Dreamwalkers – Tge Faroes Project – In the middle of the North Atlantic Ocean, the Faroe Islands are renowned for wild weather and swirling winds – not ideal when you're perched on a wire between towering sea cliffs. This doesn't deter four Dutch friends attempting to be the first people to highline in these desolate islands.
For more information and to book tickets, click HERE.