Riding from the east coast to the west – and back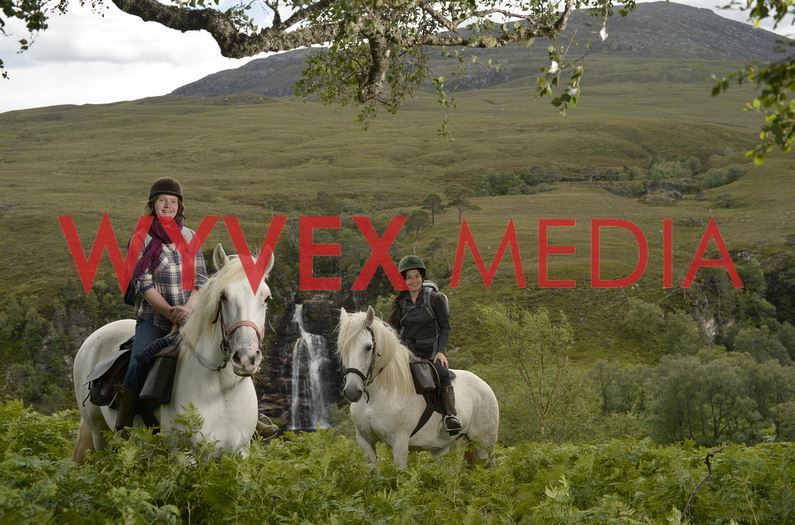 Every year it takes Iona Scobie three days to lead her ponies from the east to west coast as she crosses the remote wilderness in a remarkable Highland migration – before returning by the same route later in the year.
Iona and her partner Julien Legrand together run the Scobie family estate at East Rhidorroch, near Ullapool.
As well as running the working sheep farm, the couple rent out the lodge and cottages and take a select number of clients stalking.
A changing cast of Highland ponies on site are expected to make themselves useful in sheep and cattle herding and on occasion by fetching deer from the hill.
These Highlands are descended from a line bred by Iona's late grandmother at the Coulmore stud – Coulmore being the farm run by Iona's parents and sister on the east coast, near North Kessock.
Every year, as the wet west coast winter sets in and the pastures grow waterlogged, Iona takes the ponies on a remarkable journey across country: from coast to coast between the two farms, to their winter grazing.
Then, in May the following year, she rides them back again. Keeping the Highlands at Rhidorroch through the winter is problematic: the ground suffers if it doesn't get time to rest, and they have to bring in feed and hay to supplement the poor grass. Conversely, over on the milder east coast farm, the grass can be too rich, especially in summer.
Pictures by Angus Blackburn.
Read the full story in the latest issue of EQY Magazine, which comes with the July 2018 edition of Scottish Field.