20,000 fans will head to the Highlands for race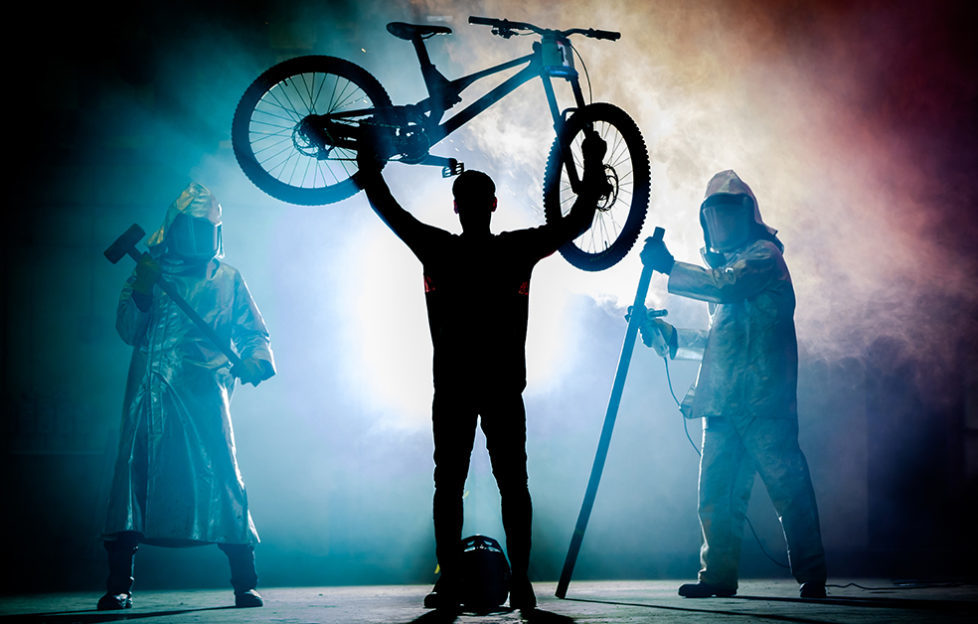 The Fort William round of the Mercedes-Benz UCI Downhill World Cup is set to return to its spiritual home at the Nevis Range next month.
The world's favourite mountain bike event will be back in the Scottish Highlands, when more than 20,000 fans will flock to the iconic Aonach Mor mountain for a weekend of high altitude, high octane action and entertainment.
The event, voted the best downhill mountain bike event in the world an incredible 10 times by teams, riders and the UCI (cycling's international governing body), will host the only UK leg of the eight-round World Cup Series, on Saturday 2 and Sunday 3 June.
The theme of this year's event, Forged in the Fort, is a nod to the incredible reputation Fort William has established at an international level.
As well as being one of Scotland's most breath-taking locations, Fort William has an impressive industrial heritage, founded on aluminium smelting, hydro electricity and forestry.
With one month to go, the current British National Champion, Scotland's Greg Williamson spent the day checking out the legendary Nevis Range downhill course, where he will battle it out with the world's best riders for the coveted Fort William World Cup win. Having just competed in the first Downhill World Cup in Losinj, Croatia, Greg is now set to race on home ground.
Over 250 elite riders from 25 different nations will descend on Fort William for an action-packed weekend with thousands of fans cheering them on.
Riders to watch include the most successful ever women's racer, Britain's Rachel Atherton who is returning from injury, reigning men's World Cup Champion Aaron Gwin (USA) and seven times Fort William winner, South Africa's Greg Minnaar.
Greg Williamson said: 'I love racing in Fort William. I'm from Inverness so I did a lot of junior racing here and always dreamed of competing in the World Cup. My career has definitely been Forged in the Fort and undoubtedly one of the best venues on the circuit, both in terms of the technical challenge and the amazing atmosphere created by the fans.'
Mike Jardine from event organisers, Rare Management, said: 'This year we are paying homage to the incredible influence Fort William has had on the world of downhill racing. Reputations are created here and a win at Fort William means so much for every rider.
'Tickets are selling fast for this year's event; the fans love the whole experience and can't wait to see who is going to take the win this year. And the riders love it because there is no better crowd, location or atmosphere."
Since welcoming the first World Cup in 2002, the event has gone on to win an impressive 33 national and international accolades and is widely recognised by the riding community as the best event on the global circuit.