Jeffreys Interiors – a world of design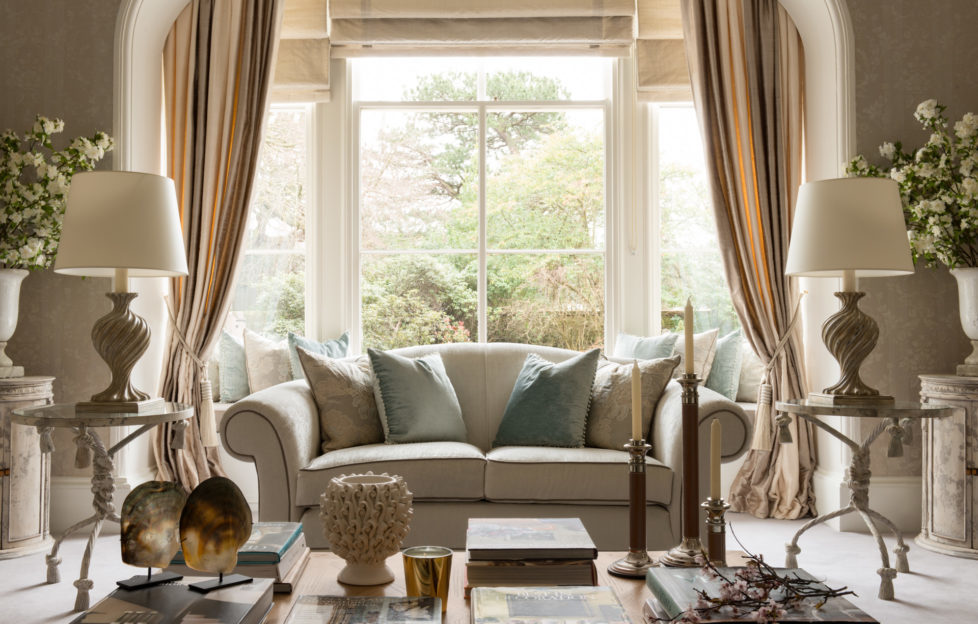 Award-winning Scottish interior design house Jeffreys Interiors has launched its first-ever eponymous signature collection on the anniversary of the opening of its Dunkeld showroom.
The launch also marks 10 years since Managing Director Jeff Laing made a move to the company's two-storey flagship property in the Stockbridge area of Edinburgh.
Jeff's business philosophy is founded on a simple premise – never stand still – a mantra that continues to drive one of Scotland's oldest independent interior design businesses forward.
Jeffreys Interiors story begins back in 1842 when Jeff's great-great-grandfather founded one of Edinburgh's first department stores in Leith. A store on the city's Lothian Road followed in 1937, with the current showroom opening in Stockbridge in 2006. It was this move that symbolised a significant change for Jeffreys Interiors, shifting towards a more contemporary, designer-led and high end proposition.
This move in the business was largely driven by Alison Vance, Jeffreys Interiors' Design Director. Alison has been instrumental in building one of Scotland's largest and most specialist interior design teams, with Jeffreys Interiors now offering a bespoke service and expert team of seven specialists boasting varied backgrounds and eclectic design influences ranging from art history, architecture and textile design with an emphasis on quality, style and finish.
Jeffreys Interiors manages a mix of interior design projects, renovations and budgets ranging from townhouses and apartments to boutique hotels and stately homes.
The business also caters for design enthusiasts, stocking – exclusively in many cases – one of the country's largest collections of interior designer brands, including Ralph Lauren Home, Christian Lacroix, Jean Paul Gaultier, Andrew Martin and Julian Chichester.
Jeff Laing commented: 'A business needs to constantly evolve with the right team on board to help growth. It might be my name above the door but I truly believe we've got one of the best design teams in Scotland, each with their own eclectic and inspirational tastes that define our interior design business today.
'2016 is proving to be a really exciting year for all of us. It's been a long held ambition of mine to launch a collection that's bespoke to Jeffreys Interiors so it's exciting to finally bring the Ji Collection to our clients. I've worked with the team to collectively choose designs that will stand the test of time, with the highest quality of finish, contemporary detailing and beautiful fabrics.'
Alison Vance, Design Director, added: 'Our aim with the new Ji Collection was to create affordable pieces with a luxury feel that reflect our character and individuality whilst complementing a variety of styles and living spaces. We've deliberately kept to a classic, neutral colour palette with natural materials and contemporary detailing that suits both country and urban living.'
The new Ji Collection is available exclusively from Jeffreys Interiors. Visit the Edinburgh store at 8 North West Circus Place and The Old Church on Tay Terrace, Dunkeld.