Scottish Maritime Museum in Ayr to host a festival of light on St Andrew's Day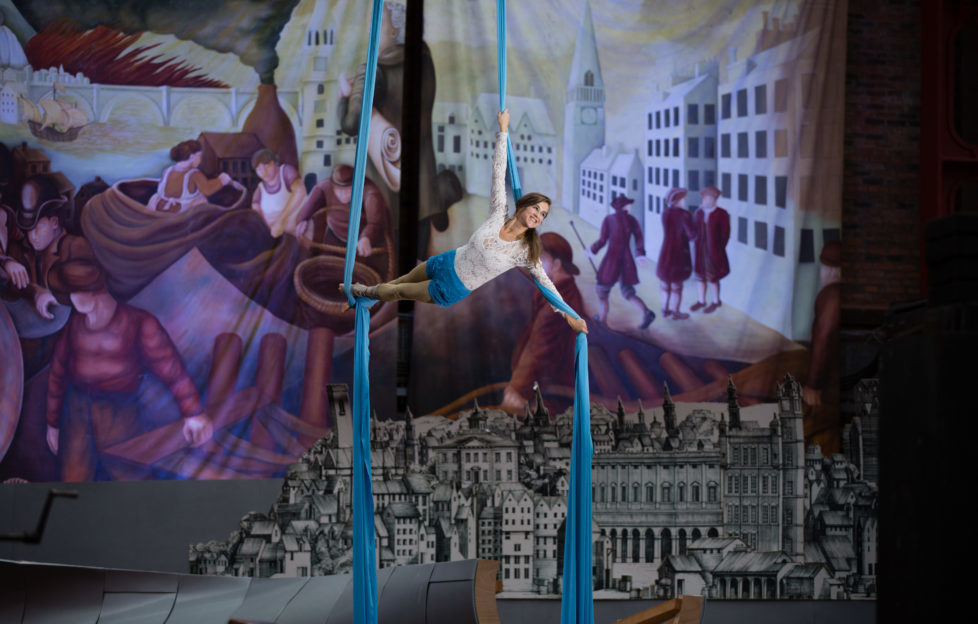 Irvine's historic waterfront will shimmer into life this St Andrew's Day as the Scottish Maritime Museum in North Ayrshire launches the country's newest art and light winter spectacular, Illumination: Harbour Festival of Light.
Highlights of illumination, which will take place along Irvine Harbourside and at the nearby Scottish Maritime Museum, include a free firework display celebrating St Andrew's Day and a free water-themed sculpture trail by international light artists Aether & Hemera, who are exhibiting in Scotland for the first time.
illumination, which has received support as part of the Scotland's Winter Festivals events programme, will also feature breathtaking aerial acrobatic performances within the Museum, a lantern parade and closing fireworks on Saturday 3rd December.
The four day festival, which will run from dusk to 10pm daily, will begin on St Andrew's Day on Wednesday 30th November when the Saltire blazes across the night sky in a stunning, free pyrotechnic display over Irvine Harbour.
The launch night fireworks will mark Scotland's national day, designed to celebrate the country's history, culture and heritage with people both at home and abroad.
Created by the trailblazing art and design collective Aether and Hemera, 'Voyage', 'On the Wings of Freedom' and 'Dreamt Vessels' will twinkle along the River Irvine and within the Museum courtyard.
The hundreds of brightly coloured and handcrafted origami boats and butterflies explore freedom, imagination and travel. These and illuminated boats and buildings along the Harbourside will take visitors on a magical journey between 4pm and 10pm each day.
Nearby, at the Harbourside Museum, the colossal façade of the A Listed Linthouse will be animated for the first time in its 150 years with pulsating colours for the illumination Light and Aerial Art Spectacular.
Inside the glass roofed former shipyard, suspended from the original girders, Spinal Chord will perform gravity defying aerial acrobatics on rope silks and trapeze high above beautiful boats and awesome relics of maritime engineering.
Dancing rays and radiant beams will shine a light over the aerial acrobatics as well as 20 historic vessels and exhibits as part of the moving, 'theatre in the round' ticketed performance, which will take place four times each day.
The free illumination Lantern Parade, created in collaboration with Harbour Arts Centre and Ayrshire Youth Arts, will take place at 6pm on Saturday 3rd December.
illumination, which also celebrates the Year of Innovation, Architecture and Design 2016, will then come to a close with a second firework display later that evening.