Gordon & MacPhail launches Speyside Collection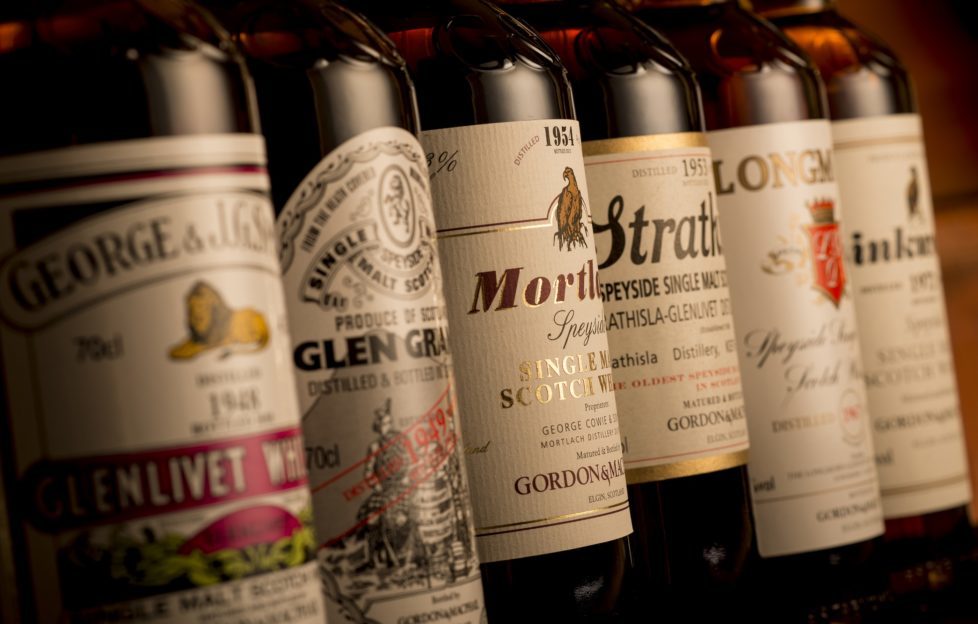 Whisky specialist Gordon & MacPhail has launched an exclusive Speyside Collection, offering customers the chance to purchase six exquisite single malt Scotch whiskies from some of Scotland's finest Speyside distilleries.
Established in 1895, the fourth-generation family business is custodian to some of the world's oldest and most unique single malt Scotch whiskies. Allowing whisky fans the chance to savour an inimitable piece of Scotland's liquid history, the Speyside Collection brings together 329 years of knowledge, expertise and whisky maturation.
The first release,limited-edition,Speyside Collection hosts a range of flavour profiles, from the fruity and peppery notes of Gordon & MacPhail Smith's Glenlivet 1948, tothe long and slightly smoky finish of the Glen Grant 1949, and the exotic fruit, sherry and crushed almonds flavours in Strathisla 1953.
Showcasing whiskies from across the region, the Speyside Collection also offers Gordon & MacPhail Mortlach 1954, a spicy and creamy whisky, the award winning Longmorn 1967, which is bursting with warming spiciness followed by stewed fruit and citrus flavours, and Linkwood 1972, with its flavours of chilli spice, banana and dark chocolate.
Since the founding of the business, Gordon & MacPhail has sent casks to distilleries throughout Scotland to be filled with new make spirit, before being matured under the custodianship of generations of the Urquhart family. Developing relationships with distilleries across Scotland throughout the company's history, the whiskies in Gordon & MacPhail's Speyside Collection are uniquely labelled using the original distillery labels.
Stephen Rankin, director and a member of the fourth generation of the Urquharts, the family who own Gordon & MacPhail, said: 'Four generations of our family have passed on skills and knowledge for matching spirit to quality casks and maturing whiskies for many years.'
'The six vintages in the Speyside Collection are testament to our philosophy of producing high quality single malt. We hope malt whisky lovers will be able to enjoy and savour these special Speyside drams.'
The Speyside Collection is available to purchase from specialist whisky retailers at an RRP of £10,500 in the UK. Prices in overseas markets may differ due to local taxes and import duties.  A limited edition of 75 Speyside Collections will be available for sale in the first release.