Scottish town is named the luckiest in Britain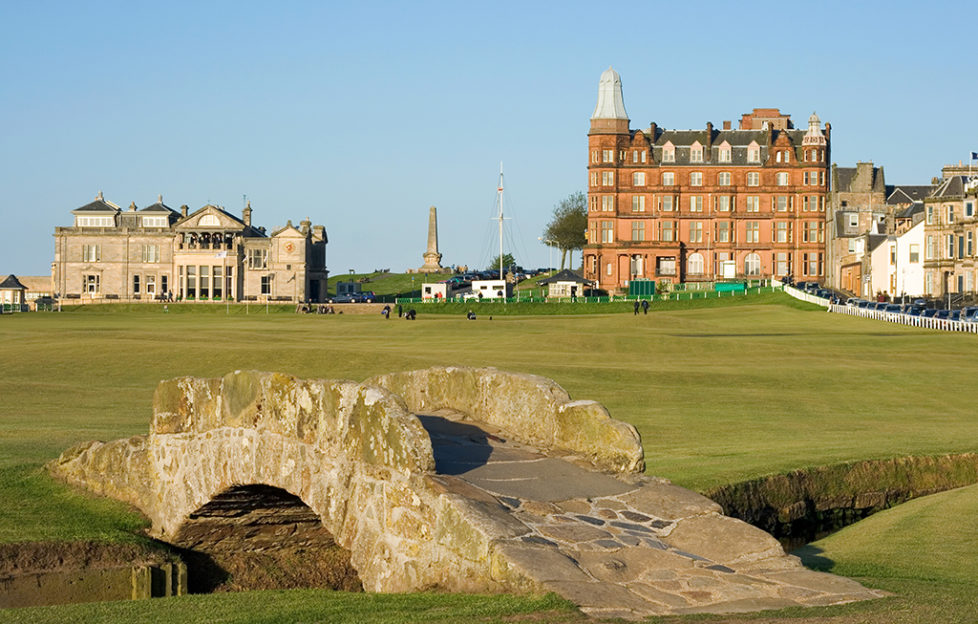 St Andrews has been named as the luckiest place to live in the UK, according to new analysis by Paddy Power Games.
The research, which looked at the main jackpot wins on games played on the Paddy Power Games website, found that a higher proportion of players from St Andrews claimed the big prize than any other place in Britain – with three percent of players from the town cashing in since January 2019. Fort William came eighth.
That luck, though, is spread right across the UK, with Sandown in the Isle of White (2.54%) and Aberystwyth in Wales (2.30%) rounding off the top three when it comes to big wins.
At the other end of the scale, the people of Rochdale can't seem to catch a break. They've had the least luck of all Brits, with players hitting the jackpot on just 0.07% of occasions.
While the luck of the Irish really isn't a thing for the people of Carlow, as they find themselves in the top three unluckiest areas. Though it's English locations that dominate the list of most unfortunate places – taking eight of the top 10 spots. No Scottish towns or cities appear on the list.
Top 10 luckiest locations in the UK: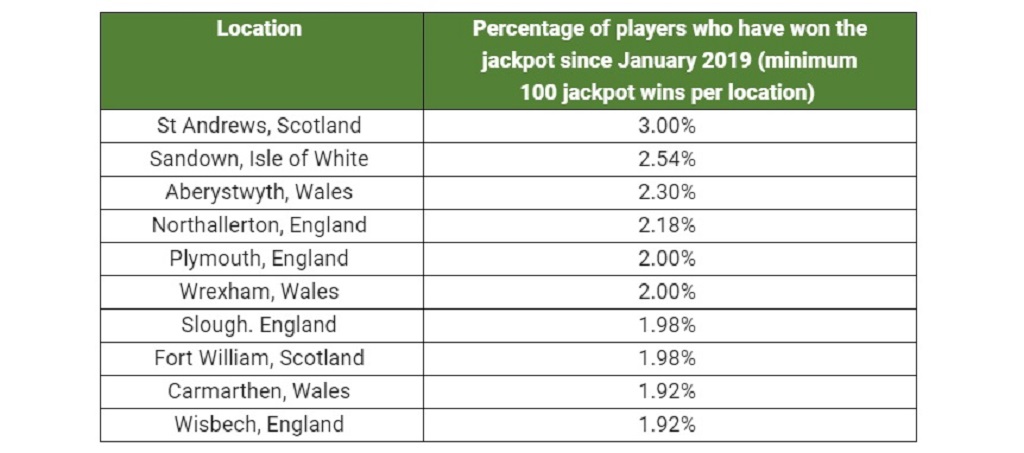 It's the people of Newcastle that strike it luckiest when it comes to the size of the jackpot. The average pay-out to a Geordie winner is over £350,000, with the Essex town of Romford's £20,000 average coming a long way behind in second.
Stockport (£15,000) and Dagenham (£10,000) are also home to some sizeable average wins.
A spokesperson for Paddy Power, said: 'It seems the people of Newcastle have it all. It's the home of Greggs sausage rolls, and the Geordies win big on the jackpots.
'Though everyone has an equal chance of striking lucky, the people of Rochdale might fancy a move north of the border to find some better luck in Scotland.
'St Andrews may have a great university and a nice coastline, but we all know that being named the luckiest location in the UK is what it's really all about.'