Scots urged to don Christmas socks like Lewis Capaldi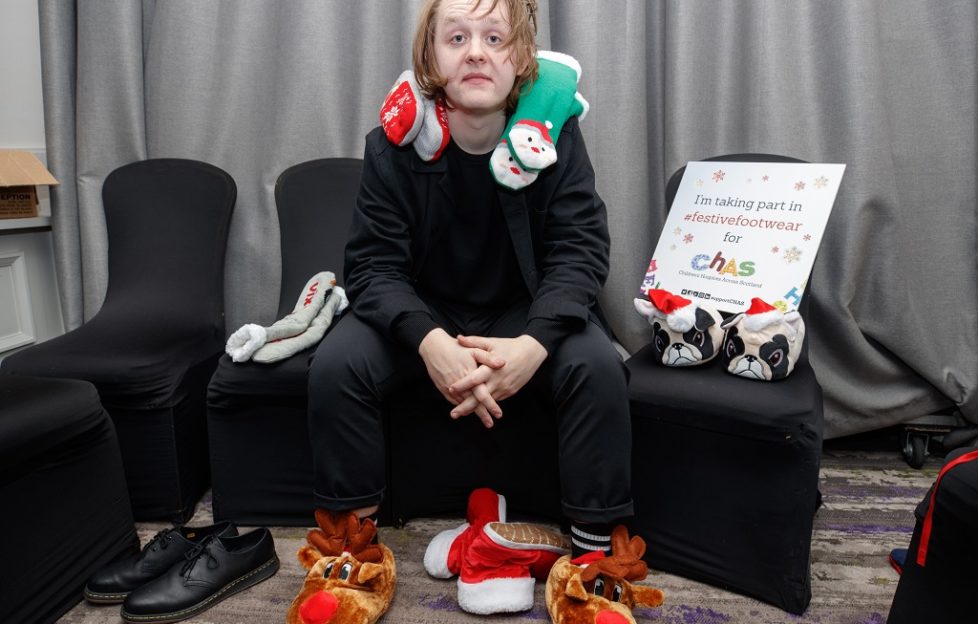 The Children's Hospice Associate is gearing up for its annual Festive Friday on 13 December with people across Scotland being encouraged to wear something festive to raise much-needed funds this Christmas.
Last year, people from across the country donned their Christmas jumpers, socks and hats, including Scottish global superstar, Lewis Capaldi, who showed his support for the CHAS fundraising campaign by posing in his Christmas socks.
The campaign encourages people across Scotland to wear something festive to raise much-needed funds for CHAS and help a family facing the toughest challenge of their lives this Christmas.
In 2018, CHAS's Christmas appeal, raised more than £13,000 to support the work the charity does in providing specialist care for children and families with life-shortening conditions and this year, they hope to raise even more.
There are hundreds of families in Scotland with a child that is approaching end of life and through its hospices, home-care services and hospital presence, CHAS is committed to making sure that no matter how little time those families may have together, it is filled with happiness.
Sarah Secomes, head of community fundraising at CHAS, said: 'Lewis is just one of the many Scots who took part in Festive Friday last year and we are hopeful for even more people to do so in 2019. The initiative helps us raise essential funds and awareness of the work our dedicated support staff and volunteers deliver for families across Scotland.
'Festive Friday couldn't be easier to take part in, and I'd encourage people to dig out your silliest Santa hats, sparkliest socks and jolliest jumpers and help families this Christmas. Visit our website and request a fundraising pack to help your Festive Friday sparkle like Lewis'!"
To find out more about CHAS' Festive Friday, visit: https://www.chas.org.uk/get-involved/support-us/festive-friday