RHASS headline sponsor 2019 Rural Awards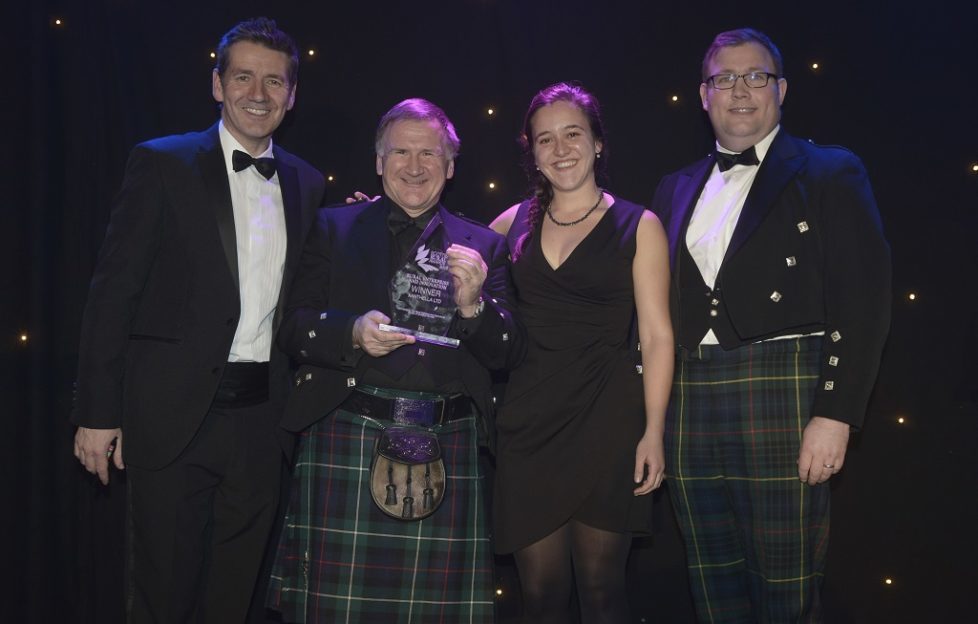 The Scottish Rural Awards is delighted to confirm the Royal Highland and Agricultural Society of Scotland (RHASS) as headline sponsor for 2019.
RHASS, which has been a patron of the Scottish Rural Awards since early 2016, will work with the awards' founding partners – Scottish Field and the Scottish Countryside Alliance – to deliver the awards; the ultimate benchmark of success in rural Scotland.
Principally known for its flagship event, the Royal Highland Show,  RHASS was established in 1784 to promote the trade, agriculture, poetry, language and music of the Highlands and Islands of Scotland. In addition to recognising skills, achievement, innovation and excellence through a series of awards and grants, RHASS has a strong educational role in promoting all aspects of rural life in Scotland including agriculture, horticulture and forestry.
The RHASS will be sponsoring the Rural Enterprise and Innovation Category for the 2019 awards, and Alan Laidlaw, chief executive of the Society, said: 'The Rural Awards are now well established in the events calendar and represent an excellent opportunity to highlight, showcase and celebrate all the great work, and innovation taking place, in rural Scotland.
'I encourage anyone that knows either a well-established or newly founded business to nominate them for the 2019 awards.'
A set of 13 categories are open for nominations, including the coveted Rural Hero award, which recognises those whose contributions to their rural communities have gone above and beyond the call of duty.
Last year's awards drew over 250 nominees from across the country, with previous award winners including Glenwyvis Distillery, Wild Hearth Bakery and Xanthella.
Nominations for the 2019 Scottish Rural Awards are now open, with businesses across Scotland's countryside encouraged to get involved.
The full list of awards categories and criteria, along with nomination forms, are available from the Scottish Rural Awards website HERE. There is no cost associated with making a nomination.