Celebrating 200 years with Dollar Creates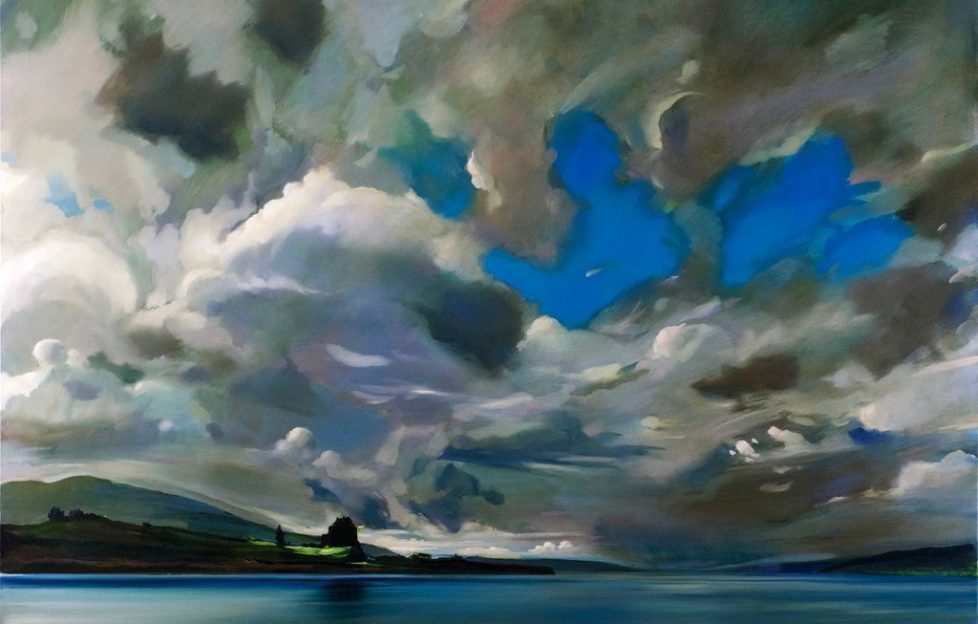 An exhibition of work by former and current pupils of an acclaimed Scottish school is set to launch.
To help launch Dollar Academy's bicentenary year, a very special exhibition, Dollar Creates, will be on display in the Arthouse Gallery at Macrobert Arts Centre in Stirling.
Opening next Monday, 11 June, and running until 24 June, this extraordinary exhibition will feature paintings, drawings, sculpture, photographs, textile and fashion pieces, floral designs and projected digital art.
The exhibition brings together a very wide-ranging community of artists, all of whom have one thing in common: each of them began learning their craft at Dollar Academy.
With its national reputation for excellence in art and design, it is no surprise that many of its pupils – and its teachers – have gone on to carve out astonishingly successful careers.
The creative industries have undergone a blossoming in recent years. This is in no small part due to schools like Dollar whose passionate art and design teachers have helped to produce so many of our age's fine young artists, architects, designers, florists, graphic artists, sculptors, photographers and more.
Gus Maclean, exhibition curator and former head of art at the Academy, said: 'Dollar Creates is a celebration of the very best of the creative talent from both former and current pupils of Dollar Academy.
'Our intention to show the breadth and scope of creative activity stimulated by studying art and design; it is possible to have an exciting, rewarding career in the creative industries.'
Over 60 exhibitors are contributing to the show, offering up an incredibly diverse and eclectic range of displays to represent the richness of the creative industries. A small sampling of the exhibitors on display includes the following:
Rachel Maclean (FP 2005) is one of Scotland's most talked-about young artists whose work has been exhibited at The Tate Gallery and the Venice Biennale (2017).
One of her most renowned films is The Lion and The Unicorn (2012), a 12-minute digital video that was commissioned by The Edinburgh Printmakers for Year of Creative Scotland. The film was inspired by the heraldic symbols found on the Royal Coat of Arms of The United Kingdom.
The piece uses representations of both alliance and opposition to explore national identity within the context of the 2014 referendum on Scottish independence. The film's subjects seem to emerge from disparate genres, including shadowy historical reconstruction, playful nursery rhyme and pragmatic TV interview.
John McAslan (FP 1972) is the architect behind the award-winning transformation of King's Cross Station and is currently at work on the revamp of Glasgow's famous Burrell Collection museum. His exhibition at Dollar Creates focuses on his restoration of one of Haiti's most important civic landmarks.
Built in 1891, the Iron Market was severely damaged by a 2008 fire and 2010 earthquake. It was rebuilt and restored by the Mr McAslan's practice and re-opened by President Bill Clinton in 2011, exactly one year after the earthquake. The project required a multi-disciplinary team including many local artisans and was an extreme test of design, research, materials sourcing and logistics.
Historic details were restored, where possible, and new elements were engineered to meet current seismic requirements. The restored Iron Market is now a symbol of Haiti's endurance and the long process of the country's physical recovery.
David Knapman, the Dollar Academy rector, said: 'Dollar Academy has unquestionably established an outstanding national reputation for art and design and many of its former pupils, and teachers, have had astonishing successful careers.
'Visitors will appreciate the high quality of work on show and every visitor should find something of interest in this incredibly varied and eclectic collection of artwork.'
Danielle van Rhijn, a former pupil from 2012, now an interior designer and exhibitor, added: 'I always loved art at Dollar Academy, but I never thought I was good enough to go to art school. The rector told me, "You can be whatever you want to be, and we will help you all we can.' And they did. Mr Gus McLean and Miss Cath Kelly were so inspirational; they believed in me and would often tell me "Push those boundaries; think out of the box!'
A day and boarding school for boys and girls aged 5-18, Dollar Academy was named the Sunday Times Scottish Independent Secondary School of the Year for 2018 and is one of Scotland's largest and best performing schools. The renowned and very successful art and design department offers all pupils the opportunity to develop their creative instincts within an outstanding, purpose-built environment.
Entry to the event is free.