Pamela's emotional return to her family home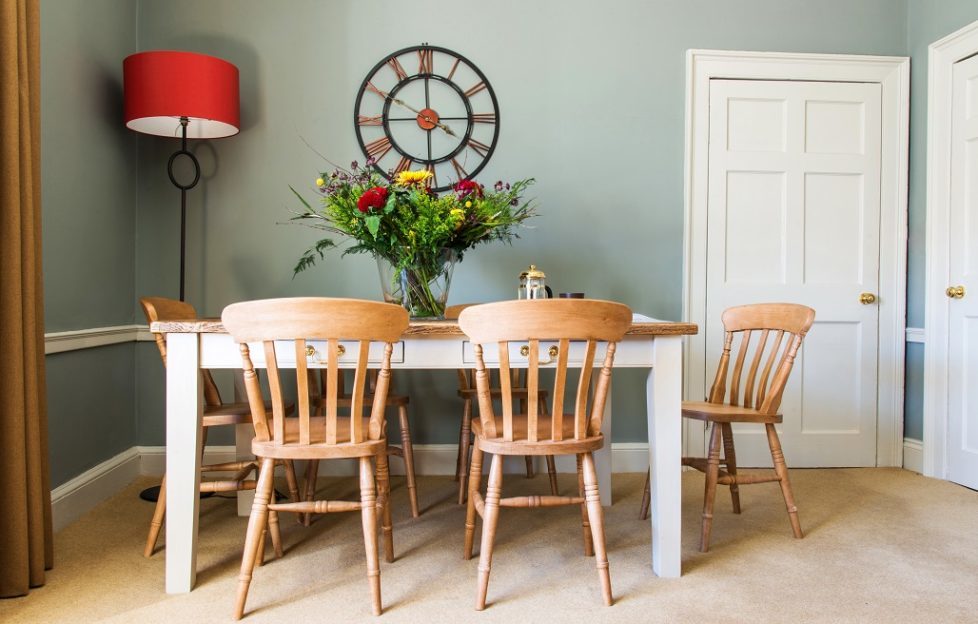 When Pamela McGowan made the decision to move to Edinburgh she had no idea she would be stepping back in time and repurchasing her childhood home in Tranent.
After years spent down south, she describes it as fate when, on her last night of a brief visit to the area in 2012, she passed her childhood home and noticed a 'for sale' sign.
Having originally lived in the home between 1957 and 1965 she snapped it up. 'I tried to buy it without even seeing it but my solicitor recommended I view it. I remember thinking how small it was compared to what I remembered from childhood.'
It had lain empty for a few months before Pamela moved in and prior to this it had been let out, and was somewhat shabby when she collected the keys.
Retiree Pamela recalls feeling overwhelmed on her first night in the property when the scale of what needed done hit her. She recalls, 'The fireplace wasn't even attached to the wall and there was a large section of wall with no wallpaper because there had been damp. I had to get the gas board in to do a service but they condemned the gas fire. It was liveable but very, very run down.'
The transformation of the property began shortly after she moved in, with help from expert interior designer Sally Homan, Design Director Robertson Lindsay Interiors.
Pamela said: 'I chose to work with an interior designer after a friend of mine introduced me to his brother who was going to have a look at my sitting room lights for me. He mentioned getting an interior designer in and recommended his friend, Sally. I thought 'oh well' I can have a word just for this one room which I wanted to look really nice. And I was very, very pleased with the result.
'It was just a beautiful room. It had been my intention, for financial reasons, to do one room at a time but I was sick of it. I moved out and into a property close by for two weeks whilst the bathroom was being replaced, the floor lifted and new lighting put in with Sally coordinating everything.
'I love the result and its difficult to say which room I like the best because I like them all best for different reasons. If I feel in the mood for relaxing I use my sitting room, it doesn't have a television and I keep my piano in there. My living room/dining room is my everyday room and so on.
'I sometimes wonder what my dad would think about my buying the house, would he be proud of what I've done with it or think I was mad for taking it on.'