Method to the madness as new shop opens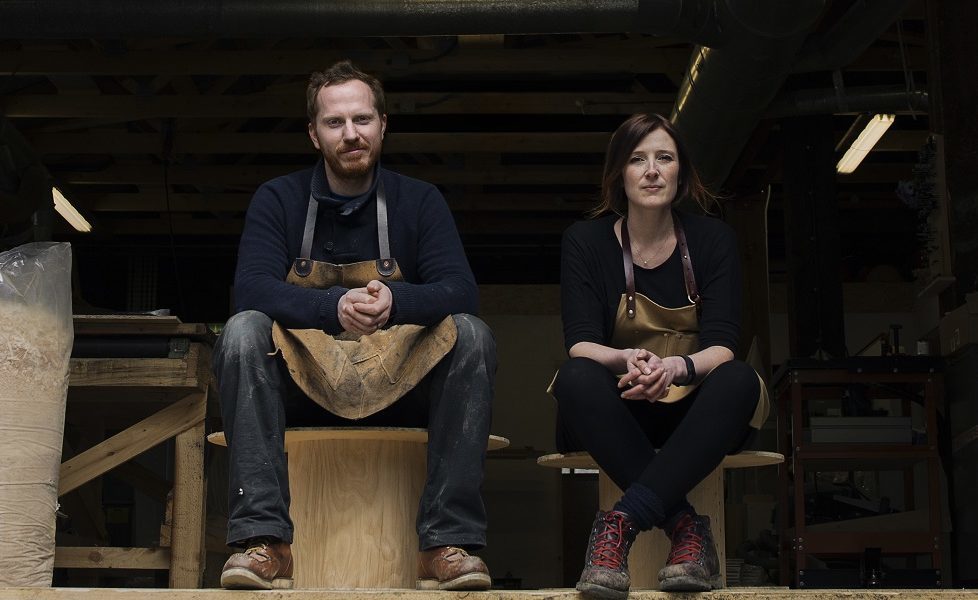 A bespoke Scottish luxury specialist is branching out with a handmade furniture store.
The husband and wife team behind Method Studio, a design practise and artisan workshop with international clients including Burberry, Bentley and Aesop, has opened the doors on a handmade furniture shop in the Historic Royal Burgh of Linlithgow.
Architect Marisa Giannasi and second-generation cabinetmaker Callum Robinson have strong roots in the area, living and working less than three miles from the new M74 store – at number 74 on the High Street – and are passionate about using locally sourced, native materials in the making of their pieces.
The store will showcase a new collection of Method's furniture, as well as vessels and bowls, lathe-turned from local timber.
It will also exhibit dramatically-scaled figurative woodcarvings by East Lothian master-woodcarver David Robinson (Callum's father) and undertake bespoke furniture commissions.
Callum and Marisa said: 'After nearly a decade of working on commercial projects with large international brands, it's important to us to build something local and engage more deeply with our community.
'We have some of the finest materials in the world on our doorstep, and amongst the very best craftsmen (both have a hell of a lot of character!) Our vision is to marry these with considered, elegant design – presented in a destination setting – to create a store like no other in the country.'
M74's interior has been designed to subtly evoke the woodland setting of Method's nearby studio and workshop – with a multitude of green tones and native trees and ferns creating a unique, multi-sensory environment.
Marisa added: 'Passers by peer in past hand-applied gold leaf and immense wild flower displays to see the finely crafted wooden furniture hidden inside… It's about creating an experience, and some real wow moments!'
Method Studio, an 'architects of objects' has since 2009, developed and meticulously created one-off and small-batch bespoke pieces with a theatrical, experiential style and an unmistakable heart of craft for some of the world's biggest brands; including a series of leather travel trunks which house a full, industrial leather-working workshop, handmade oak chests for Johnnie Walker's master blender and the interior of Edinburgh's beautiful Aesop store – made from a stand of locally sourced sycamore trees.
The pair are also planning a series of in-store talks and demonstrations from renowned designers and creatives, as well as forestry and woodland experts – to better reveal the processes and ingredients which go into their heirloom pieces. They will also continue to run Method Studio.