Couple cook up a treat in an old bakery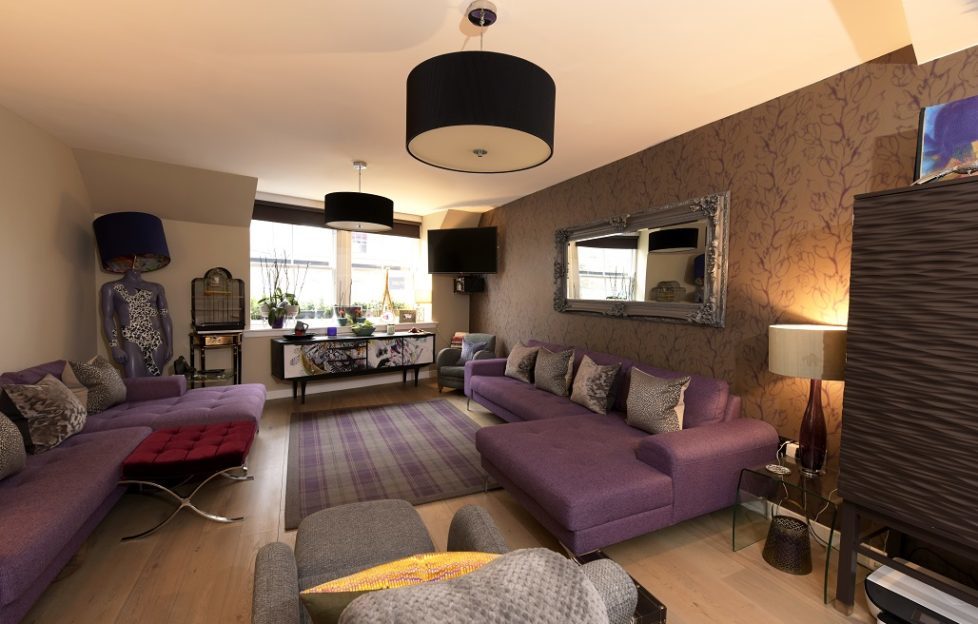 When professional decorators Katie Webb and her partner Ian Bell bought an old bakery in Edinburgh's Canonmills, their quirky taste and polished style proved to be the recipe for a beautiful home.
The couple, who run Decorum Decor painting and decorating, bought the property and began work converting it into a home in January 2011 before moving in the following May. Katie explains, 'We bought it as a bakery; rat infested, crumbling, roof falling in and so on. It was a mess.'
The project saw them make several structural changes to the unusually shaped building including the addition of a floor in what was the double-height industrial bakery at the wider end of the property forming an open plan sitting room, dining area and kitchen. The narrow end of the property was transformed into an entrance hall and sun lounge, with a corridor running the length of the property and the bedrooms located just off it.
Katie said: 'There's not really a room that's square, there's a lot of really weird shapes and that's purely because of the shape of the building; it's a wedge.'
The ground floor of the building was turned in a commercial space and the couple focused their attention fully on creating their home on the second floor. The space was expanded further last year when the loft was converted to create a master bedroom, walk-in wardrobe and bathroom.
Katie curated a personal and inviting home with the addition of bold wallpapers, high end finishes and quirky accessories. 'I like having unique items, I wouldn't want to walk into someone's home and see that they had the same things as me.'
The most prominent decorative feature of the couple's home is the mannequins in the dining and sitting area. 'These were from an antique shop on Dundas Street, I think they're from the early 1900s.
'They were in the basement of my office for a while until we figured out what to do with them. I then came across the beautiful hand painted floor in Copper Blossom by artist Lynsey Jean Henderson who I then commissioned to paint the mannequins.