Working in the garden good for mental health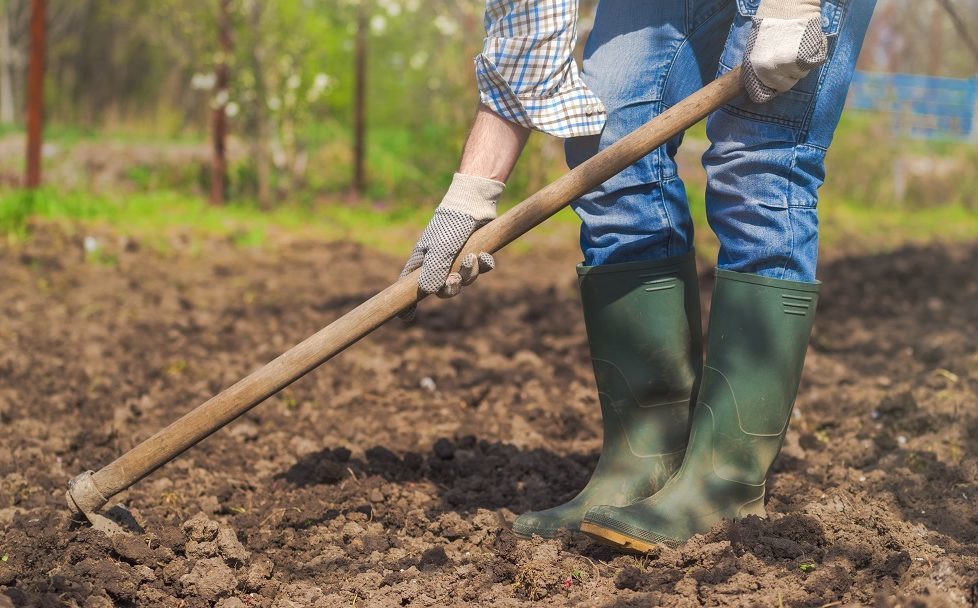 Britain's gardeners value time spent outdoors more highly for their mental wellbeing than as a source of exercise.
That's according to research conducted by Quilter Cheviot Investment Management, headline sponsors of BBC Countryfile Live.
Nearly nine out of ten (88%) respondents agreed that gardens provide a good space for mental wellbeing.
This was more important than allowing them the opportunity to increase their physical wellbeing, with around half (52%) of respondents stating that they enjoyed gardening for the exercise whilst feeling secure within their own property.
Despite leading busier lives, the UK is still a nation in love with the outdoors. Four out of five adults (81%) with a private garden find enjoyment out of watching it grow and change.
More than half of respondents said they typically spend up to two hours a week maintaining their garden, while one in five spend between three to four hours a week working in their garden, and nearly one in six spend five or more hours a week.
Across the UK, the vast majority (82%) of those who own a private garden stated that either they or their partner take prime responsibility for looking after it.
Anne Swithinbank, a trained horticulturist, freelance gardening broadcaster and speaker at the Quilter Cheviot Theatre, said: 'Ask any gardener why they enjoy gardening and many will say that it makes them feel good. The therapeutic value and feelings of achievement and fulfilment that people get from gardening, growing food and the outdoor environment, has a strong and positive impact on our physical and mental wellbeing.'
Gemma Woodward, director of Responsible Business at Quilter Cheviot, added: 'The positive impact on your mental health of spending time outside, and particularly when gardening, is not to be underestimated.
'Similar to tending to your garden, we believe looking after your investments provides peace of mind; 86% of people with mental health issues found their mental wellbeing deteriorated over concerns of their financial situation, research from the Money and Mental Foundation has found.'
Gemma added: 'Outsourcing the management of your money to an investment professional can help alleviate financial concerns. At Quilter Cheviot we carry out 37,000 hours of investment research; letting you get back to what you enjoy the most, tending your garden and watching it grow.'
Hosted within the spectacular grounds of Oxfordshire's historic World Heritage site Blenheim Palace, the event will again showcase the very best of British countryside.
BBC Countryfile Live will take place across four days from 2–5 August, and will combine the tradition of the UK's best county fairs with the quality editorial and presentation of one of the BBC's most watched TV programmes.