Huge bonfires let us make our perfect garden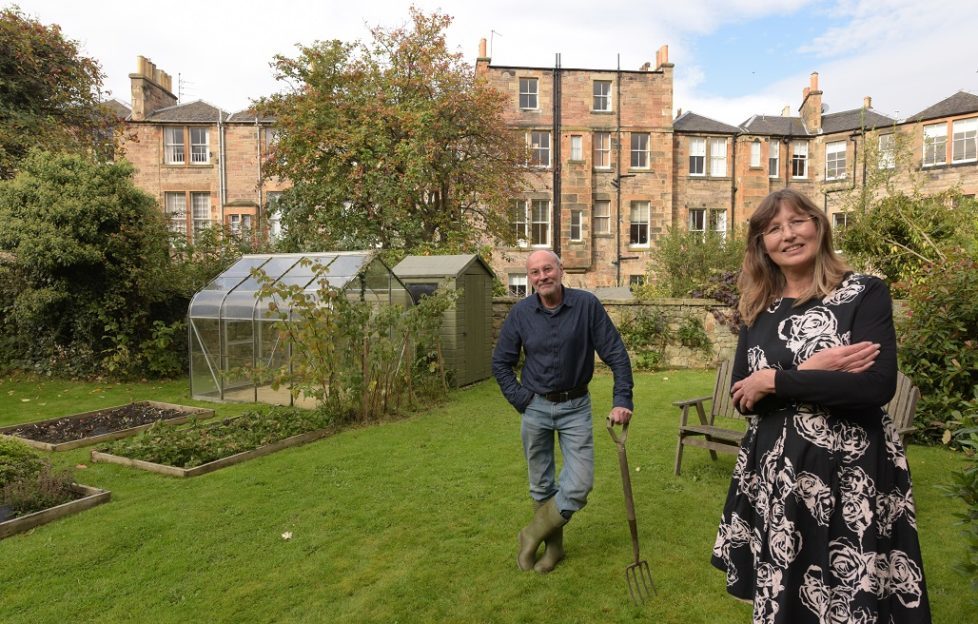 When artist Val Leckie and her husband, violin maker Paul Bowers, moved into their flat on Edinburgh's Eglinton Crescent in 1997 they set about creating their perfect garden.
It was completely derelict,' says Val. 'We had to have several huge bonfires.'
As the walls of the garden emerged, the couple discovered an extra ten feet of space through the tangle of shrubs and bushes. Work on the garden has been ongoing and has included the addition of a pond, which attracts all sorts of wildlife.
The raised vegetable plots are important to Paul, the vegetable grower. Traditional varieties such as new potatoes, parsnips, leeks, peas and beans are family favourites along with salad leaves, fresh herbs, strawberries and raspberries in the summer.
The couple are in the process of moving out. 'It is with sadness that we leave the garden to its new owner but we have so many happy memories to take with us to our new life on the West Coast.'